What's On: 'One Day at a Time,' 'Crazy Ex,' The Grammys, Conan to Haiti, Will Ferrell Returns to 'SNL'
A selective critical checklist of notable weekend TV:
One Day at a Time (Friday, Netflix): Reboots and revivals are all the rqge—Murphy Brown, anyone?—but in revisiting his classic 1970s family sitcom One Day at a Time, the legendary Norman Lear and his partners (co-showrunners Gloria Calderon Kellett and Mike Royce) went a step further: They reinvented the show. In its second 13-episode season, One Day is a seriously funny delight. It shifts emotional gears effortlessly from belly-laughs to lumps in the throat as it follows a working-class Cuban-American family in Los Angeles, led by single mom/military vet Penelope (the dynamic Justina Machado) and outspoken matriarch Lydia (Rita Moreno, stealing every scene with flamboyant bravado). Told Latinos are too loud, Lydia declares: "It's called passion!" Which is One Day's greatest asset. Also timeliness, as Lydia and wacky Canadian landlord Schneider (endearing Todd Grinnell) each pursue U.S. citizenship, while the family deals with issues including hate speech, teenage sexuality, guns in the home, political activism and depression. Penelope's romance with fellow vet Max (a charming Ed Quinn) adds authentic sex appeal to a season that will have you rooting for this family, one episode at a time.
Crazy Ex-Girlfriend (Friday, 8/7c, The CW): What could make Rebecca Bunch (Rachel Bloom) even crazier? How about hormone injections as she prepares to carry Darryl's (Pete Gardner) child. Yeah, nobody thinks that's a good idea—and skepticism also runs high when she decides to go back to work, despite having resigned, which puts her in direct conflict with Nathaniel (Scott Michael Foster) and a new round of love/hate attraction/repulsion that ends in a "horny angry tango." Veep's Matt Walsh turns up in a subplot involving Heather's (Vella Lovell) search for purpose, which mainly reminds us how Crazy Ex-Girlfriend deserves to be as rewarded, or at least as noticed, as others in the pantheon of current cutting-edge TV comedy.
Conan Without Borders: Haiti (Saturday, 10/9c, TBS): Late-night host Conan O'Brien hits the road again, this time to the embattled nation that recently became a flashpoint again in the ongoing immigration debate. In response to the controversy, O'Brien decided to check out Haiti for himself in a mid-January trip. This is the quickest turnaround between filming and airing of any of his specials, and it could hardly be timelier.
The 60th Annual Grammy Awards (Sunday, 7:30/6:30c, CBS): The music awards extravaganza returns to New York City and Madison Square Garden for the first time since 2003. James Corden hosts, and will keep things light, but a serious moment will be reserved for a musical segment honoring those lost to gun violence during attacks at live music events last year. Performers include Maren Morris, Eric Church and Brothers Osborne, who all participated in the Las Vegas concert that became the deadliest mass shooting in modern U.S. history. Reflecting its return to the Big Apple, a Broadway segment features Dear Evan Hansen Tony winner Ben Platt and legendary diva Patti LuPone. Also on tap to perform: U2, Kendrick Lamar, Lady Gaga, Childish Gambino, Bruno Mars, P!nk, SZA and a duet with Elton John and Miley Cyrus.
Inside Weekend TV: In Netflix's Dirty Money (Friday), Oscar-winning documentary filmmaker Alex Gibney takes on corporate greed and corruption, with episodes investigating VW, payday lenders, Big Pharma, the maple syrup industry and Trump Inc. … Starz tackles the hottest of hot-button cultural issues in #That's Harassment (Friday, 8:30/7:30c and 11/10c), a series of short films depicting fact-based incidents of sexual harassment in the workplace. David Schwimmer is one of the producers, and joins a cast including Grace Gummer, Noah Emmerich, Bobby Cannavale, Cynthia Nixon, Michael Kelly and Emmy Rossum. …
Will Ferrell returns to his old stomping grounds at NBC's Saturday Night Live (11:30/10:30) for his fourth visit as guest host. Grammy-nominated country star Chris Stapleton is musical guest. … The 25th anniversary of the tragic Waco siege and conflagration has inspired a new miniseries on Paramount Network, as well as A&E's two-night documentary series Waco: Madman or Messiah (Sunday, 9/8c, concludes Monday), which features rare audio of Branch Davidian cult leader David Koresh and FBI negotiation tapes.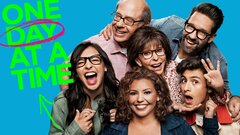 Powered by