Ask Matt: The Future of 'The Good Wife' and 'Person of Interest'. Plus: 'Mozart in the Jungle', 'Scorpion' and More
Welcome to the Q&A with TV critic (also known to some TV fans as their "TV therapist") Matt Roush, who'll address whatever you love, loathe, are confused or frustrated or thrilled by in today's vast TV landscape. One caution: This is a spoiler-free zone, so we won't be addressing upcoming storylines unless it's common knowledge. Please send your questions and comments to [email protected] (or use the form at the end of the column) and follow me on Twitter.
Question: As a long-time reader, I've read more than one column/response about shows that overstay their welcome. I'm curious what your thoughts are regarding The Good Wife, given the news that Robert and Michelle King will not be back, except for perhaps in a supervisory role, if CBS decides to renew for an eighth season. From what I have read, the decision not to come back is at least in part their decision, because the storytelling they had planned will end this season. I have loved The Good Wife since the first season. It is still must-see TV for me each week, and I don't want to see it go. That said, continuing the show without the Kings is not something I'm sure I want to see.
It reminds me of when Gilmore Girls went on after the departure of its creators, which if I recall correctly did not turn out so well. I understand that TV is a business and why CBS would want to continue (if they choose to do so), as The Good Wife is one of the few network dramas that receives any critical praise and, I assume, makes CBS some money. CBS has also indicated that there's a deep bench of producers that could step up to the showrunner position. Isn't that what Castle is doing this season? I know you often caution us not to judge before we've seen something, but given the Castle and Gilmore Girls examples, is a Kings-less Good Wife something you'd be interested in seeing? Are there any recent examples where continuing on with new showrunners has worked well? No matter which way they go, I hope CBS makes a decision soon so that, if this is the end, they can really promote the end of the series and give it the send-off it deserves. – Alyssa
Matt Roush: I'm a bit ambivalent on this subject, as I've been a champion of The Good Wife from the beginning, and while the show hasn't been at its peak lately—the awkward departure of Kalinda, Peter's misbegotten campaign (which I trust is now history)—I still enjoy it greatly and dread the prospect of CBS losing both this and, presumably, Person of Interest within the same year, leaving the network without its two most distinctive dramas. (More on POI in the next question.) The new CBS Entertainment chief seemed bullish on Good Wife's chances of continuing when he addressed the subject this week on CBS's TCA day, but if the Kings have truly mapped out an ending for this season that satisfies them, I'd be content to let it go for everyone's sake. On the other hand, this is a one-of-a-kind cast, and there are a number of very talented people already in place who could take up the mantle of such a smoothly run operation. If Julianna Margulies wants to continue, and the network sees an upside, I'd give it at least another year, but transitions like this almost never improve a show's long-term creative prospects, so I'm torn.
---
Is There a Future for Person of Interest?
Question: When can I expect Person of Interest to return? Would I be unrealistic in hoping for another full season? — Ann
Matt Roush: As reported this week during the CBS portion of TCA, CBS is now insisting the show could still air this spring, though no date or scheduling has yet been announced for the 13-episode season. CBS Entertainment president Glenn Geller suggested the end could work as a season or series finale, but given the current level of non-commitment, I'd have to think the end will be the end. At least on CBS. Person of Interest seems like the perfect sort of show that would be adaptable and promotable enough to make the switch to some forward-thinking streaming service should it come to that. (See: Longmire.) For this show to be limping to the end is unworthy of something so creative and compelling, and I'm very curious to see how this will play out. Like other fans, I'm frustrated by the long wait.
---
Mozart Is a Winner
Question: Yay for Mozart in the Jungle winning a Golden Globe award! I never hear anything regarding the show, and that surprises me because it is so darn good. It is actually the only show I binge-watch, I get so caught up with those quirky characters that time slips away. I regard your opinions and you saved me from wasting time on awful shows, so I would like to know your thoughts on this win. Thanks for your column. Makes my day. — Cathi
Matt Roush: I also like Mozart (see my review of Season 2), and as I suggested in my review of this year's Globes, I was amused and entertained by its wins (for best comedy, and for the adorable Gael García Bernal as lead comedy actor) because of the audacity it took to reward such a relatively obscure series. I'm not sure I'd have given Mozart the big prize over the recent seasons of Veep and Transparent, but if it helps call attention to a show that Amazon has managed to bury by its bizarre scheduling of each season at the height of the Christmas holidays, I'm OK with it.
---
The Horror of Hotel
Question: While I'm just as flabbergasted as you that Lady Gaga won a Golden Globe award for her work on American Horror Story: Hotel, I'm very disappointed that the HFPA didn't nominate her more talented co-stars, who unlike Gaga are actually real actors! Why no nods for Kathy Bates, Sarah Paulson, Denis O'Hare, Angela Bassett, Wes Bentley, Chloe Sevigny, Matt Bomer, Finn Wittrock and Evan Peters? I know that you're not a big fan of the AHS franchise, but I hope that most of these actors (except Gaga) will get Emmy nominations for their work on AHS: Hotel later this year! And are there any episodes of the current season of AHS that you actually liked, or was this season as a whole just plain terrible? — Chris
Matt Roush: I'd bet at least a few of these actors—former winner Kathy Bates, Sarah Paulson, maybe Denis O'Hare for his flamboyant turn as "Liz Taylor"—will make the cut at the Emmys, which has always been exceedingly generous to American Horror Story. But at the Globes, the TV supporting categories are always a bizarre mish-mash of performers from comedy and drama series as well as "limited" series and TV-movies, so maybe there just wasn't room. I'm surprised Lady Gaga was the only nominee from the cast, but I can't say I was upset, either. To me, AHS peaked in the second season (Asylum), and even that was absurdly overstuffed, confusing excess with terror. It has gotten progressively worse and more incoherent since then, and while I have been impressed to some degree by the eroticism (usually laced with gore) of this Hotel season, I found no single episode satisfying. What a bloody mess.
---
Let the Globes Winners Speak
Question: I normally love the Golden Globes, but this year was just a bit off for me. My biggest disappointment tends to be the lack of time some of the major award winners have to speak. Why do they insist on giving the presenters so much time to goof around at the cost of the winners getting so little time? It's so frustrating to hear that music playing Ridley Scott off, when he wins such a big award (although not a very important award, according to Ricky Gervais). And there were virtually no clips of the actual acting by these winners. I had no idea who Rachel Bloom was or why she deserved to win. And this wasn't even a very bloated show! No really big opening number, no "In Memoriam," etc. Not sure where all the time went, but it certainly wasn't honoring the actual actors. Your thoughts? — Rob
Matt Roush: Again referencing my review, the saddest part of this year's Globes show was watching so many celebrities trying too hard to be funny, which was merely trying and tiresome. Someone should have given the hook to Jonah Hill's Revenant bear, and whatever Will Ferrell thought he was doing in those 2016 glasses, it wasn't comedy. And you're absolutely right that it ate up time that could have gone to the winners. (The Sylvester Stallone win and ovation were among the few moments allowed to play out like a truly memorable show-biz event.) Of course, it would help if more winners used their time to express genuine emotion instead of reciting a laundry list of agents and publicists—Rachel Bloom's speech was memorable because she had a fantastic story to tell, about her show's unlikely road to the winner's circle, and you're again right that if they'd shown even a bit of her character's wacky musical-comedy fantasy life, you'd understand why she deserved to win. There were moments during the Globes when I thought I was watching American Horror Story: Hollywood.
---
NCIS: To Tiva or Not to Tiva?
Question: I've got an idea: Why don't we make Tony's (and Michael Weatherly's) departure from NCIS about Tony, rather than about a character who left over two years ago? Not everyone, despite what some seem to think, wants a Tiva ending, or Ziva to come back. Yes, she was an important part of Tony's story. Was being the operative word. So were Kate, Jenny Shepherd, Paula Cassidy and Ned Dorneget. So include Ziva and them in his swansong—as a flashback/montage looking at his years on Team Gibbs. And then let him walk out the door to his new team as his own person. And if they feel the need to have a "romantic" ending, how about this? A simple phone call with Tony saying to the unseen person on the other end "I'm done. Can't wait to see you." That way those who want Tiva can imagine it's Ziva on the other end, those who want Tony with Jeanne Benoit can imagine it's her on the other end, and those that want another pairing (or no pairing at all) can imagine it's whomever they want on the other end. — Lisa
Matt Roush: I can almost guarantee that however they write Tony out of the show, there will be discontent somewhere in the ranks of NCIS fandom. When I tweeted earlier this week that it was "fun to speculate," I heard back from "Nadiuxa," who snarked, "It's even more fun watching the anti-Ziva brigade getting all worried about her possible return." A theory that CBS downplayed earlier this week by saying there are currently no plans to bring Cote de Pablo back for the farewell. Though, as Lisa suggests, even a mere reference to their past could appease fans.
Here's a very selective sample of some of the Twitter reaction my most recent column generated: From Amber: "I think Michael deserves his own fitting exit, not one tied to the Tiva insanity. He deserves that after 13 years of NCIS and two episodes on JAG. Maybe he gets his own team, or possibly during (dying?) in the line of duty. Preferably the first option." [Note from Matt: Killing Tony after this kind of build-up would be insane.]
And then came this debate. From Brooks: "Ziva's exit was ALL about Tony, btw. And left a lot dangling to be dealt with at the end of show or Tony's exit." Darlene: "For Tony fans from the beginning, it's hard to think of Tony as just the 't' in Tiva. He is so much more." Donna: "No one said he's 'just' that. But it's a huge part of his history, and shouldn't be ignored." Darlene again: "And really it was all about Tony looking for Ziva. There's a difference. I just think they already dealt with that part of his history." Back to Donna: "Badly. And incompletely." And circling back to Brooks: "We saw more warm and likable aspects to Tony once he was paired with Ziva. The guy who burned opera CD, for example."
I could go on, and I'm sure the discussion will, so stay tuned.
---
Sexual Tension on Scorpion
Question: Regarding Scorpion, what is going on between Walter and Paige? One episode it looks like they are finally going to act on their feelings, and the next it's like nothing ever happened. Anything on that subject? — Javi
Matt Roush: Welcome to the world of UST—otherwise known as Unresolved Sexual Tension (or Unrequited, depending on the source). This syndrome can be found in nearly every ongoing procedural and/or action drama involving male and female characters—and let's not forget about all those bromances and womances brewing out there as well. I don't know what the producers have in mind for these two, but we're still only in Season 2, so I wouldn't be at all surprised if the big tease doesn't continue for quite some time. You'd think a genius like Walter could figure out such a formula.
---
Is Bosch One of the P.I. Greats?
Question: I used to be a big fan of old time private-eye series like The Rockford Files and Harry O. I have heard good things about the Amazon streamed series Bosch, but it is not available on the Canadian Amazon site. Do you believe it is on par with the older series and is it worth waiting for the eventual DVD release? – Stephen
Matt Roush: Very much so. Harry Bosch is one of my favorite characters from detective literature—haven't missed one of Michael Connelly's page-turners—and Titus Welliver (who often plays villains) does a fine job bringing Bosch to life, and the first season was a mostly riveting distillation of several of Connelly's best books. Though Amazon doesn't report viewership numbers, this was reportedly the service's most popular show until The Man in the High Castle came along. Looking forward to Season 2.
That's all for now, but we'll pick up the conversation again next week, so please keep sharing your thoughts on new and returning series and other TV matters. I can't do this without your participation, so send questions and comments about TV to [email protected] or shoot me a line on Twitter (@TVGMMattRoush). Or submit your question via the handy form below: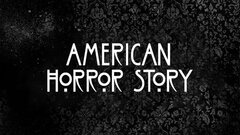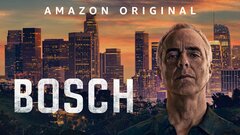 Bosch
where to stream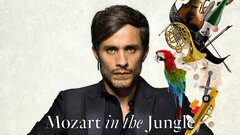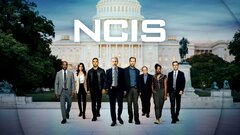 NCIS
where to stream