Ask Matt: Golden Globes Fallout (Gaga, 'Martian' a Comedy?). Plus: 'Elementary', 'The Blacklist', 'NCIS' and More
Welcome to the Q&A with TV critic (also known to some TV fans as their "TV therapist") Matt Roush, who'll address whatever you love, loathe, are confused or frustrated or thrilled by in today's vast TV landscape. One caution: This is a spoiler-free zone, so we won't be addressing upcoming storylines unless it's common knowledge. Please send your questions and comments to [email protected] (or use the form at the end of the column) and follow me on Twitter.
Question: Let me start by stating that the Golden Globes are the fun awards in town, and the only one that doesn't hesitate rewarding deserving newcomers: Jennifer Garner (Alias), Keri Russell (Felicity), Gina Rodriguez (Jane the Virgin) and, this year, Rachel Bloom (Crazy Ex-Girlfriend). I tend to applaud almost every Golden Globe nomination and win not only because it is fresh, new and bold, but most important because it is a deserving one. Yes, like every other award show, it's not perfect, nor should it be; no award show is able to please every taste. However, I have never ever seen a bigger travesty (including Lena Headey's Emmy loss) than handing out the trophy to Lady Gaga (American Horror Story: Hotel). Nothing wrong with Gaga's performance, but it certainly was not better than any of the other nominees, especially the fierce acting class masterfully delivered by Kirsten Dunst in Fargo.
For years, I have heard that the Golden Globes put a lot of weight in the nominees' star power, which is absolutely fine, if it doesn't turn unfair beyond any kind of merit. When you decide to bestow the Globe to the least worthy of the nominees, then we are certainly in very questionable territory. Even if you didn't go for Dunst's performance, there were Queen Latifah (Bessie) and Felicity Huffman (American Crime) as viable and deserving options. Gaga's speech was heartfelt and truly amazing, and I would have been OK with her receiving a trophy because of it, but for her AHS stint as the Countess? It was just wrong in so many levels that I believe the Hollywood Foreign Press should issue a mea culpa ASAP. — David
Matt Roush: Don't count on it. Giving Gaga that award for that performance in that series was, as I indicated in my review of the Globes telecast, pure pandering, a throwback to the days when the Globes were a laughing-stock by heralding Pia Zadora as a star to be reckoned with. From the Globes' perspective, this was a publicity triumph, but at what cost. I enjoyed Lady Gaga's speech and demeanor as well—I've admired and enjoyed her in almost everything she's done up until her glamorously inert turn on AHS: Hotel—but this was a ridiculous win under any circumstances. As thrilled as I was to see deserving newbies like Rachel Bloom and Mr. Robot get top honors, this left a bad aftertaste many are unlikely to forget.
---
Since When is The Martian a Comedy?
Question: I rarely have time to watch movies these days, thanks to "peak TV," but found time to check out the acclaimed The Martian. I enjoyed it, but not at the same level of Gravity and Interstellar, due to the so-called comic tone and cute one-liners. Ironically, at the Golden Globes, The Martian is nominated for "best comedy/musical" and Matt Damon for acting in the comedy category. [It won in both categories.] I did chuckle a bit during the movie, but my favorite parts were his will to survive and the rescue mission. What are your thoughts about The Martian and its comedy nominations? Speaking of comedy, I have been enjoying NBC's Superstore and, to a lesser degree, Telenovela. Your recommendation is appreciated. — Fred
Matt Roush: This may have been even sillier than the Gaga win, and the night was full of cracks about the absurdity of the Globes considering this sci-fi adventure a "comedy" just because its hero tells jokes during his long isolation. Again, this was pure calculation on the Globes' part, to engineer wins for Hollywood favorites like Matt Damon and Ridley Scott, who'd likely have been shut out in the tougher drama categories. Pure (or impure) nonsense.
---
Imagine a Globes Without a Host
Question: I agreed with your take on Ricky Gervais's uninspired and sour performance. Do you think the Globes should go back to the days when there were no hosts? Do you think they ever will? — Samantha
Matt Roush: I'd be OK with that. It might help move the show along—this year's went over a bit, which is inexcusable for a three-hour program where nothing happens but giving out awards, with no real special material or music. And I could do without someone reminding me what a waste of time it is to be watching in the first place. (I would have rather spent the middle hour with The Good Wife, that's for sure.) But hosts are very promotable hooks and add to the sense that anything could happen, which used to be a selling point for the Globes. This year, Gervais's act mostly just felt like a retread of better, nastier times.
---
Is The Blacklist the new 24?
Question: Any reason why I should keep watching The Blacklist after last week's midseason premiere? It was about as close to a happy ending or win we'll ever get, and I don't know if I can watch another season of this story line get dragged along. Is it just me or have you noticed how it's become a reboot of Fox's 24? Complete with hero agent who's being framed as a traitor, and a mole inside the CTU (or whatever they call the agency here). An evil group attempting world dominance. It's become the same show! — Brian
Matt Roush: Sounds to me like you're already primed to break up with this one. I've fallen behind on Blacklist since its move to Thursdays last season, but this show in particular seems to inspire fatigue from those who feel the premise has been stretched out too long. And with these sort of twists, it's understandable to get a distinct sense of been-there, saw-that. If you're not enjoying the ride any more, no one's stopping you from jumping off.
---
Memo to NCIS: Show Tony Some Respect!
Question: I do not want Tony going to Israel when he leaves NCIS. I want Ziva coming to America. When Tony gets his own team in San Diego, Ziva is already there (teaching young children?). How they reconnect isn't as important as the writers not trying to humiliate, dumb-down, or make Tony incompetent. And don't make Ziva bitchy to him—as in "What would this woman possibly see in you?" from an earlier NCIS episode. Maybe (producer) Jesse Stern can come back; his "Truth of Consequences" episode is still No. 1. Thanks for letting us vent. — BB
Matt Roush: That's what we're here for. The feedback has been pretty unanimous so far that however and wherever Tony ends up, Ziva must be part of that story.
---
Can Elementary Survive a Move to Sundays?
Question: Last week, one of your questions was about CBS shows on the bubble. You stated, "When any show moves to Sundays at 10/9c, prone to delay and pre-emption on big sports nights, that's usually a sign it's being prepped for departure, though not always." It was just announced that as of March 20, Elementary will be moving into this time slot. Do you believe that this bodes ill fortune for Holmes and Watson? With Person of Interest still nowhere to be found on the schedule, I worry that my once favorite pair of shows on Thursday nights will both be gone come next September. I've found both to be highly enjoyable with characters who are not just plot devices, but people we care about. POI almost devastated me last season. I still hold out hope for that crossover. There's still time! — Rob
Matt Roush: There are enough variables at play here that I wouldn't be too concerned about this latest schedule change. The CBS lineup stabilizes a bit on Sundays in the back half of the season, with fewer overruns (mostly golf), so the disruption for Elementary fans should be less pronounced than it would be right now. The move is also temporary, allowing the new series adaptation of Rush Hour to get a tryout in a decent time period. If that doesn't take off, Elementary could go back sooner than later. And I never considered an Elementary–Person of Interest crossover. All things considered, I wouldn't bet on it.
---
Manhattan Is the Bomb (Or Was it a Bomb?)
Question: I know WGN America hasn't said anything, but do you think Manhattan will come back for a Season 3? —Michelle
Matt Roush: The channel had an opportunity to address the show's future last week at the TCA press tour but apparently didn't. So I'd surmise from this lack of news, along with comments I've seen from its producer, that for now Manhattan remains in limbo, a shame given its quality but understandable given the very low ratings. WGN American is launching several new series in the first quarter of 2016 (Outsiders on January 26, Underground on March 9), so Manhattan's future may depend on how well these are received and if they attract a bigger audience.
---
Where in the World is Westworld?
Question: Any idea when HBO's drama Westworld is coming? With multiple delays, is it possible that there is trouble behind the scenes? Should we be worried? — Jake
Matt Roush: By all accounts, Westworld will finally premiere this summer. (No specific air date yet, but do the math, and it will likely appear after Game of Thrones finishes its 10-episode run in late June, so it most likely will start in early July.) I've only seen clips of the show, which look really promising, and I keep thinking back to our long wait for HBO to develop and finally premiere Game of Thrones, and that paid off. With Vinyl already set for February, and Thrones starting April 24, this could be HBO's next tentpole. And at least no one will accuse them of rushing it to air.
That's all for now, but we'll pick up the conversation again next week, so please keep sharing your thoughts on new and returning series and other TV matters. I can't do this without your participation, so send questions and comments about TV to [email protected] or shoot me a line on Twitter (@TVGMMattRoush). Or submit your question via the handy form below: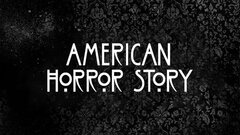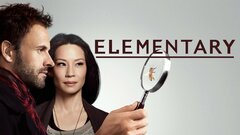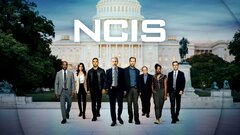 NCIS
where to stream