'Person of Interest' Season 5 Targeted for Spring Premiere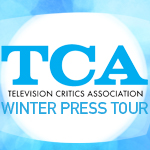 Person of Interest's future still remains in limbo.
The CBS drama was renewed for a fifth season in May 2015, but found itself without a home on the fall schedule. It was similarly absent when the network released its first two waves of midseason scheduling moves. With no premiere date in site, the series wrapped production on the season without knowing if it would be returning for a sixth season.
"Person of Interest, we ordered 13 episodes," Glenn Geller said during his Television Critics Association executive session panel. "We hope to get them on this spring; that's what we're targeting right now. [Executive producers] Greg [Plageman] and Jonah [Nolan] planned a terrific season. I can't wait for fans of the show to see it."
The season—whenever it airs—could end up being the final one. That view was echoed by Person of Interest executive producer J.J. Abrams when he spoke with reporters over the weekend. "The only heartbreak there is how much good story there was to come if it were to have continued," he said.
CBS was mum about its future, beyond the fact that it would run Season 5 before the summer. "We haven't aired the show yet, and I'm not sure," Geller said, noting that the finale can function as a series or season finale.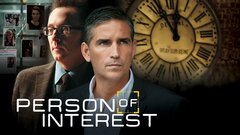 Powered by