CBS Boss on the End of 'Mike & Molly', Showrunner Exit on 'The Good Wife', Diversity and More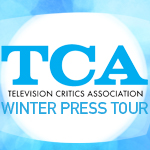 CBS is bracing for a few primetime farewells: As expected, Mike & Molly will complete its run this year, while The Good Wife showrunners Robert and Michelle King are also exiting their show after seven seasons.
And those goodbyes could extend in May to a few more shows currently on the bubble, including Person of Interest and CSI: Cyber.
CBS Entertainment president Glenn Geller confirmed the Mike & Molly and Good Wife news on Tuesday at the Eye network's portion of the Television Critics Association press tour.
It was the first time addressing the press for Geller, who replaced Nina Tassler as the network's programming chief at the end of 2015. The exec, who has been with CBS for 14 years, called the transition "seamless.'
According to Geller, the Kings told the network some time ago that they'd depart Good Wife after this season to focus on other projects, including their new summer CBS series Brain Dead.
"Creators like to keep creating," Geller said of their decision. "I think they've enjoyed working on the show and I think they are ready to move on."
Geller said the Kings' exit doesn't spell the end of The Good Wife, however. Executive producer Craig Turk will remain, and a new showrunner could emerge from the show's "deep bench" of writers on the show.
As for Mike & Molly, the show's stars revealed on social media in December that the show's upcoming 13-episode run would be its last, but CBS hadn't confirmed the end until now.
"Fans will be very satisfied" with the finale, Geller said.
The end of Mike & Molly means the uber producer Chuck Lorre will only have two sitcoms left on CBS, The Big Bang Theory and Mom. Geller confirmed that the network has discussed new development with Lorre and Warner Bros. TV, but he wouldn't comment on whether Lorre has pitched any ideas.
As for Person Of Interest, Geller said the show's fate won't be decided until its episodes air later this spring. And the network is also prepping for the future of NCIS without Michael Weatherly.
CBS will try out CSI: Cyber on Wednesdays for two weeks this March before deciding whether it continues.
"It's been in a tough spot, Sundays at 10 are not easy, especially in the fall with football," Geller said. "We wanted to give it a shot on another night."
Should CSI: Cyber return, it might be without star Ted Danson, who has signed on to star in an NBC comedy pilot with Kristen Bell.
RELATED: More Scoop From the Television Critics Association
Geller said the network isn't actively involved in the development of the new Star Trek series, which CBS TV Studios is producing for CBS All Access. The premiere episode of Star Trek will air on CBS, but after that, it's exclusive to the streaming service. Geller said the door is open to potentially air additional Star Trek episodes down the road in a second window, but nothing has been decided.
"It was always designed for the streaming service," he said. "I'm thrilled we get to be a part of the launch. Maybe I'll get the spinoff."
Asked about diversity on CBS, as an openly gay man, Geller noted that he is diverse as well.
"I mentioned my husband earlier and talk about him publicly because I want to normalize my diversity," he said. "I'm just a gay guy from Indiana who doesn't play basketball. Now I'm the president of CBS Entertainment. Diversity at CBS is in front of the camera, behind the camera, in our offices. Can we do better? I think we are."
Geller noted the diverse cast seen on new CBS shows Rush Hour and Criminal Minds: Beyond Borders.
"We have a lot of new series in development targeted with full African American or Latino casts," he said. "We're not casting color blind, we're casting color conscious… I think it's about being conscious of reflecting back on what America looks like. We're making efforts every year to get more diverse. It's good for business."
With pilot season underway, Geller said he's not "here to change the process," but that "I'd love to bring my own sensibilities and point of view to it." Shows in the works include a new sitcom starring Kevin James, who has a series commitment at CBS.
Geller also said CBS remains bullish on new The Late Show host Stephen Colbert, who will air a live episode after Super Bowl 50. "We want Stephen to be Stephen," he said. "He is clearly the pre-eminent interviewer in late night. There is plenty of room in late night for different kinds of shows."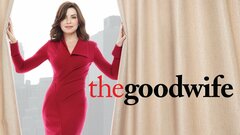 Powered by