'NCIS' Preps for Michael Weatherly's Departure; No Plans for Ziva to Return
As NCIS says goodbye to Agent Tony DiNozzo (Michael Weatherly) at the end of this season, the CBS procedural is hard at work preparing for the future without one of its leading men.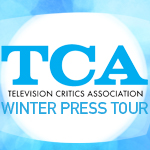 "[The producers] are working on how Michael's character will be written out," confirmed CBS entertainment president Glenn Geller at the Television Critics Association press tour on Tuesday. "The decision to leave was his."
But fans hoping for a reunion between DiNozzo and his former love interest Ziva David (Cote de Pablo) should not hold their breath, according to Geller, who said there are "not currently" any plans for that character to return to bid DiNozzo farewell.
In order to fill Weatherly's absence, Geller confirmed that the network and producers are in talks to possibly introduce new characters into the crime-solving world as early as this season. "The producers are working on a couple of roles right now," Geller said. "It's not a direct replacement of Tony DiNozzo, but we are looking at a couple of additions this season."