Attention 'Bachelor' Fans: How About Some Wine With Your Cheese?
ABC's The Bachelor, beginning its 22nd season on New Year's Day, may be cheesy, guilty-pleasure viewing for many, and it may contain occasional whining among its participants, but don't let all that stop you from indulging in some Bachelor– and Bachelorette-themed wines while you watch!
It was brought to our attention recently that a self-described "romantic line" of Bachelor wines are now available for purchase and imbibing during the month of what is being referred to as "Janu-Arie" (because Arie Luyendyk Jr. is the new Bachelor, you see. Get it?).
See Also
Arie may be the least-known 'Bachelor' in the reality show's history.
"Just as intriguing as the hit television show," describes a release promoting the wines, "The Bachelor Wines allude to some of the show's most iconic moments."
The three wines offered (and pictured above) are the 2015 vintage "The Fantasy Suite" Cabernet Sauvignon (described as having "a beautiful deep ruby red color"); the 2015 vintage "One on One" Chardonnay (described as "like sunshine in a bottle, and refreshing with every sip"); and the 2016 vintage "The Final Rose" Rosé wine (described as "a lovely soft shade of blush pink").
See Also
HBO Global Licensing and Vintage Wine Estates have announced a trio of wines — a Chardonnay, a proprietary red blend and a reserve-style Cabernet Sauvignon — themed to the Emmy-winning 'Game of Thrones,' which returns for Season 7 on July 16.
The wines come from California winemakers Linda Trotta and Aaron Bader, and the website features food pairing suggestions for each wine. Of course, nothing is likely to make them go down as tastily as the delicious drama of the series itself!
The Bachelor, Season 22 premieres Monday, Jan. 1, 8/7c, ABC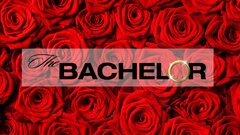 Powered by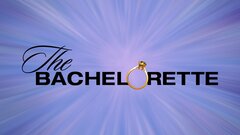 Powered by