Who Is Arie Luyendyk Jr. and Why Is He the New 'Bachelor'?
Arie Luyendyk Jr. will be The Bachelor? Really?
As a Bachelor apologist, I can accept a lot of things from ABC's dating-game franchise. The endless "most dramatic" teases. The clearly manipulated rivalries. The gimmicky first-night arrivals. Hell, I can even excuse the forced relationships that happen over a single awkward, uneaten dinner on Bachelor in Paradise.
But this one, I am having trouble swallowing. [Insert sound effects from outside the door of a Fantasy Suite.]
After weeks of wondering why they hadn't yet revealed Peter Kraus—the fan-fave slab of hot meat who lost Rachel Lindsay over his refusal to propose at the end of her season of The Bachelorette—as their next star, ABC today suddenly dropped the news that Arie would instead be handing out the roses in 2018's 22nd installment.
According to the always shady "sources," Kraus wasn't a good fit given his penchant for not committing to someone after 6 weeks (prude!), leading those in charge to dive deeper into the reserve for a stud born without the shame gene who would be willing to try again.
And that is how we got Arie. You remember him, right? He's the super-vanilla race car driver from Emily Maynard's 2012 season of The Bachelorette. The one who looks like a messier David Muir. The one who tried to eat her face during most of their time together.
It's not that Arie is a bad choice. He's just an odd choice. Maybe even a dull one. The guy did a single season, dodged all of the spin-offs and went off the media radar almost immediately after losing Maynard's final rose to skinny-pantsed hipster Jef-With One-F Holm.
Rumor has it that the Firestone Indy Lights racer was originally picked to be Season 19's Bachelor, which actually wound up going to the franchise's worst driver, Chris Soules. But it's not his low profile (and therefore questionable ratings appeal) that has most fans concerned. It's that the relatively unmemorable guy is still single. Five years after a national dating competition, he has yet to figure out or find who he wants to spend his life with. And this is the guy who is now hoping to do so in a sped-up, highly romanticized, artificial scenario where 25 women line up to steal him from one another for sport? Sounds logical.
That is not to say there aren't some positives about Arie. As a race car driver, he's clearly not afraid to take risks, and just imagine all of the "navigate some sexy curves" and "get in gear" puns those Date Cards can make now! He's been away from the Bachelor machine for a bit, which means he may not be as practiced or exhausting as someone who has moved into the job right after the last season.
And if his role leads to Maynard, now happily married and one of the show's sweetest alums, from making a return visit with romantic advice, we'll take it. She's a gem. And of course, he's Dutch. Which doesn't mean much except that his last name is tricky (sounds like "Lion dyke") and that we get to run this clip from Goldmember.
Of course, this is all presumptive thinking anyway. We have no idea if Arie has developed an edge in the last half-decade, or how the pool of ladies will be. Arie's "journey" won't kick off until next year, and there is surely still at least one more show-related scandal and the threat of another season of The Twins: Happily Ever After to worry about before then.
But what are your feelings on this news, Bachelor Nation? Are you revved up about Arie? Or is his second lap headed for the slow lane? (See, those date cards are writing themselves!) Let us know in the comments below!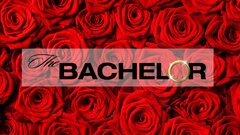 Powered by