'The Bachelor' Season 22 Premiere: The Kissing Bandit Is Back! (RECAP)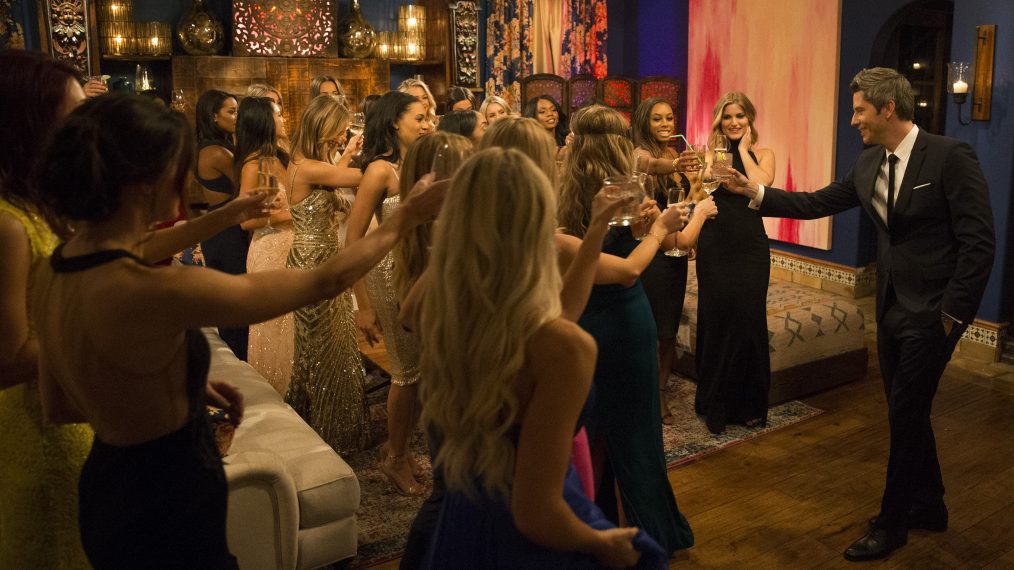 [SPOILER ALERT: This recap features spoilers from the Season 22 premiere episode of The Bachelor.]
Happy New Year for The Bachelor! Season 22 features 36-year-old racecar driver hopeful Arie Luyendyk Jr., trying to leave the mansion with something he didn't get five years ago on Emily Maynard's season of The Bachelorette—a potential wife. Initially, Bachelor fans were shocked and a bit confused as to his casting.
Even Arie was surprised. "It's really humbling to know that these women are all here for me and they just keep coming and coming," he said in the midst of limo arrivals. To be fair, I think they all expected Peter, but we'll let you have this one, Arie.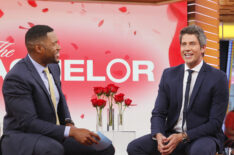 See Also
Remember this guy, Bachelor Nation? Five years after losing Emily Maynard, the racer is taking the driver's seat. And we have some thoughts.
As Chris Harrison always says, "This will be the most shocking season on The Bachelor yet."
Here's what you missed:
Sean and Catherine Make An Appearance, As Usual
As one of the most successful Bachelor couples, as a result of Sean Lowe's Season 17 of The Bachelor, these two seem to make a cameo every season to give advice.
This time, Arie heads to their home to meet with the couple. Sean is adamant about the process. "People always ask us, did you really fall in love on a TV show? And I'm like, yeah, I fell in love on The Bachelor!"
However, Arie says what we're all thinking: "Now, you've given a lot of guys advice, so I'm just going to call you out right now."
In response, Sean says, "It's either the advice is terrible, or they're not taking the advice. It's one of the other."
Raven Gates Makes a Quick Cameo
Tia reveals that Bachelor favorite Raven is the one who convinced her to go on the show. On their shopping trip, Raven tells Tia, "Next time I see you, you might be engaged".
There are 4 Laurens
…And they stuck them all in one limo.
This has happened time and time again. The Bachelor casting personnel love Laurens—remember Lauren B. and Lauren H. from Ben Higgins' Season 20? But with the whopping four this season, this is a bit much.
You know it's too much when they make a 'Meet the Laurens' video just for you to follow along.
Once all of them arrive, one of the other contestants remarks, "I feel like it's a good amount of Laurens. Any more, and I would be like, 'Am I on the wrong show?'"
There Are Three Realtors
Speaking of being on the wrong show, is this House Hunters or The Bachelor?
Arie Already Got Down on One Knee
Wow, The Bachelor moves fast. Sort of. Contestant Rebecca (Becca) Jill prompted Arie to get down on one knee during her limo entrance. From there, she gave him a ring and had him repeat this after her: "Rebecca Jill, are you ready to do the damn thing?"
Bekah Is The Youngest Contestant, But A High Contender For Arie
Fans of the show caught early on when they released the contestants' profiles that Bekah's was the only one without an age. Well, it turns out she's only 21 years old. That doesn't seem to stop her in her jaw-dropping entrance with a red '65 Mustang. "I may be young, but I can still appreciate something classic," she says. But I think we all know she's referring to more than just the car.
"She is so beautiful," Arie says in awe after her entrance, and the chemistry only continues inside.
Even the other women are a bit intimidated. "Damn, that was a sexy entrance and a sexy car, and I walked out with a little wiener," says Tia.
Arie Lives Up To His Nickname, "The Kissing Bandit"
Kissing on 'The Bachelor' is a gasp-worthy thing—especially so early in the game. Arie proves that his nickname "The Kissing Bandit" lives on, and he kisses two women, Brittany T. and Chelsea.
And The First Impression Rose Goes To…Chelsea
Chelsea waited approximately one minute after Arie gave his welcome speech in order to steal him away, and it definitely made an impression on everyone. Most of the women are put off, but as Chelsea says, "At the end of the day, I am not a rude person. But I want to get to know him quickly so that I can proceed with the rest of my life, possibly with him."
Arie was impressed.
8 Women Are Eliminated
Ali, Amber, Bri, Brittane J., Jessica, Lauren J., Nysha, and Olivia were eliminated.
"I didn't expect for the competition to be so intense on night one. It's going to be a little tricky, because we're all competing for the same guy and ultimately, in the end, we all want to be the one he gets down on one knee for." Yes, Kendall. That is the whole point of the show.
The Bachelor, Mondays, 8/7c, ABC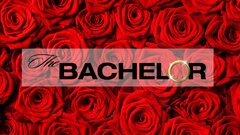 Powered by