'Blacklist' Winter Premiere: Elizabeth Keen Is Obsessed With Revenge (VIDEO)
Life has not been a beach for FBI agent Elizabeth Keen (Megan Boone). Her daughter was once kidnapped and she learned her birth father is criminal genius Red Reddington (James Spader), just another casual Tuesday. But it was the murder of her husband, Tom (Ryan Eggold), by the villainous Ian Garvey (Jonny Coyne) and his henchmen in the drama's midseason finale that drove her into "a dark new phase," says Boone.
When the show returns, a year has passed and the grieving widow is on leave, recovering physically and emotionally. The thought of revenge fuels her days. "Elizabeth's purpose now is to get to the people who destroyed her family and destroy them," Boone says. "She'll start using questionable tactics to achieve her ends, moving toward becoming Red."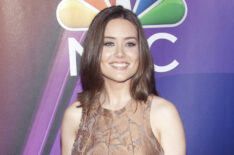 See Also
Find out which show Boone wishes she could guest star on!
But trouble could find her first. "Liz may be in danger, but this is a turning point," Boone hints. "She doesn't need Red or anyone else to save her. She fights to save herself."
Watch the exclusive sneak peek below:
The Blacklist, Jan. 3, 8/7c, NBC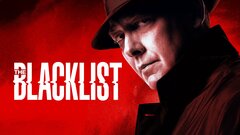 Powered by