Get the Lowdown on USA Network's WWE Holiday Week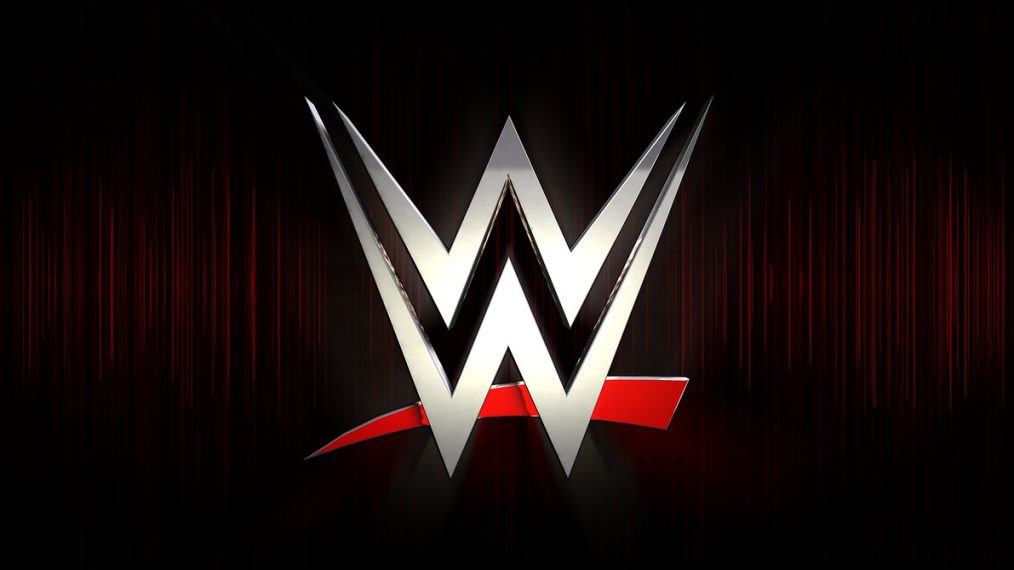 The superstars of WWE are taking over USA Network with a holiday week of themed events and specials. Over the years this has become somewhat of a tradition. However, this year, the WWE Holiday Week has expanded for its most robust schedule yet.
Before you settle in on the couch with a glass of eggnog in your John Cena mug for the occasion, here is a rundown of what's on tap for WWE's Holiday Week 2017 on USA Network.
Monday Night Raw, Monday, December 11 at 8/7c
The performers of Raw kick off the week with three solid hours of live action from the Quicken Loans Arena in Cleveland. A featured part of the show is Intercontinental Champion Roman Reigns defending the gold and Paige's new group Absolution making their impact on the women's division.
With Christmas days away, you can expect WWE to get into the yuletide spirit. In the past, the company has hosted everything from Christmas presents on a pole and Miracle on 34th Street Fights to a battle of the Santa's. These festive fights may happen any time up until the jolly man in the red suit comes down the chimney. Speaking of big bearded men, Braun Strowman is scheduled to headline the episode against Kane. Don't anticipate chestnuts roasting on an open fire for that one.
See Also
Braun Strowman sits down to talk SummerSlam, why you shouldn't confuse him with The Mountain from 'Game of Thrones' and more.
SmackDown Live, Tuesday, December 12 at 8/7c
The U.S. Bank Arena in Cincinnati hosts two hours of SmackDown Live. It's the last stop for the brand before it hosts the last WWE Pay-Per-View of 2017, Clash of Champions on Sunday, December 17. The Heavyweight Champion AJ Styles is gearing up to face Jinder Mahal, while Charlotte defends against Natalya for the women's champion.
Authority figures Shane McMahon and Daniel Bryan are also butting heads with how to deal with Kevin Owens and Sami Zayn. With this being SmackDown, fans might find a seasonal meal of Booty O's and pancakes from New Day. A Christmas Story installment of the Fashion Files would be nice. And a carol sung by Aiden English in honor of Rusev Day, which apparently is every day.
NXT, Wednesday, December 13 at 7/6c
The developmental brand takes center stage for the first time ever on USA Network with a one-hour special. Before an electric crowd at Full Sail University right outside of Orlando, viewers can get a taste of the present and future of WWE including NXT Champion Andrade "Cien" Almas, NXT Women's Champion Ember Moon, Adam Cole, Aleister Black and more.
Tribute to the Troops, December 14 at 8/7c
In many ways, those within WWE see the annual celebration of our nation's heroes as its most important show of the year. This year marks the 15th edition of the patriotic event, which emanates from a Naval Base in San Diego. In the past, WWE personalities and staff have visited military installations and bases inside the country and abroad, including Iraq and Afghanistan. Leading up to bell time, they visit and interact with the brave men and women in uniform and their families. It's a way to say thank you for the sacrifices and dedication.
The heart-warming endeavor was the brainchild of former World Champion and broadcaster John "Bradshaw" Layfield, who returns to participate. The Tribute to the Troops will also feature Machine Gun Kelly. Among the songs the multi-platinum hip-hop artist will perform include his new single "Home," featuring Bebe Rexha and X Ambassadors. The track will be in the forthcoming Netflix film, Bright starring Will Smith, available Friday, December 22.
See Also
The plan will include WWE scripted, non-scripted, family and animated content.
Damnation, December 14 at 10/9c
There is a synergy between WWE and USA Network when it comes to Superstars doing guest spots on other shows outside the ring. Charlotte made her acting debut in Psych: The Movie. Fellow SmackDown Live performer Luke Harper follows up with a role on the next episode of the 1930s saga Damnation. One half of the Bludgeon Brothers tag team fits in well with all those dangerous town folks.
Journey 2: The Mysterious Island, December 16 at 6:30/5:30c
This week is a big for Dwayne "The Rock" Johnson in general, with a star on the iconic Hollywood Walk of Fame. What better way to mark the achievement than by watching one of his trademark action adventure flicks Journey 2: The Mysterious Island. The WWE alum plays Hank Parsons, who partners with his stepson Sean (Josh Hutcherson) on a mission to find Sean's grandfather (Michael Caine), who is thought to be missing on a mythical island. Not a bad way to get ready for watching The Rock lay the smackdown in another flick in a similar setting: Jumanji: Welcome to the Jungle, wide-release in theaters on December 20.
WWE Holiday Week 2017, Dec. 11-16, USA Network