WWE Superstar Natalya's Tips for Taking the Perfect Selfie
With more than 1.8 million followers on Twitter and 2.6 on Instagram, Total Divas star Natalya is one of the most socially active superstars in WWE. And that's not even counting her and husband TJ Wilson's (Tyson Kidd) beloved cat 2Pawz's own fan base.
No matter where the "Queen of (Black) Harts" is performing around the world, chances are she is chronicling her travels with a selfie. Within any given day, the Canadian beauty can be counted on for a photo with members of the WWE Universe, family and co-workers, with solo shots sprinkled throughout.
"I think the reason why I take a lot of selfies is kind of because I'm a control freak," Natalya explained. "I don't trust other people taking pictures of me. That's the flat-out truth. You're getting a Nattie exclusive. I think that is what my husband would say, too. I've asked TJ to take a photo of me and 2Pawz. The pictures that he gets—they are unacceptable. That's why I've learned the art of a selfie."
For Natalya, there is more to taking the perfect selfie than simply pointing and clicking a button on a phone. Here, we asked the resident expert for some tips on getting your selfie game up to her level.
Do not stand underneath a fluorescent light. "This tip is extremely important. That is a make-or-break tip. Don't stand underneath a fluorescent light unless you want to look 40 years older."
Find good lighting. "Natural sunlight is good. You know, the Great Khali taught me that the sunlight needs to be coming toward you. So make sure you are not behind the sunlight. Make sure the sunlight is in front of you. That way you will look like J.Lo in all your selfies."
Smile. "One of the things about taking a good selfie is smiling. I always tell my dad this. I'm still teaching my dad how to take selfies. Smiling is like an instant facelift because it brings out your cheeks a little higher, eyes twinkle. Smiling is the best thing you can do when taking a pictures, especially a selfie. People can feel that energy. It's a subconscious thing, that when you see other people smiling it makes you happy. I'm still trying to get my dad to master taking a selfie because he thinks he is Chainsaw Charlie when we are taking a selfie. That's my little shoutout to Terry Funk, but he makes these weird faces."
Location, Location, Location. "You should make sure the location is good."

Keep Sunglasses Around. "If I'm feeling a little tired, I'll throw on a pair of oversized sunglasses. That really brings out your inner Beyoncé.
Catch Natalya on WWE SmackDown Live on Tuesdays, 8/7c, on USA Network, and later this year for another season of Total Divas on E!.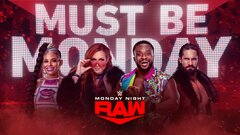 WWE Raw
where to stream
Powered by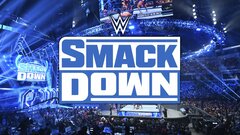 Powered by