'Supernatural': Sterling K. Brown as Sam Winchester? Jared Padalecki Approves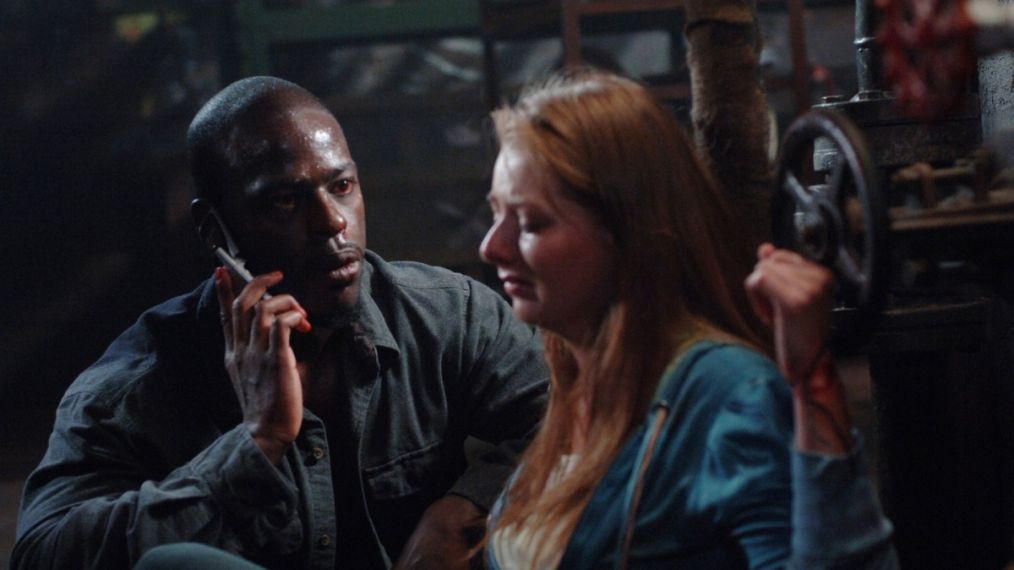 Jared Padalecki and Jensen Ackles attended the official Supernatural convention in Washington, D.C. over the weekend and revealed some interesting casting opinions.
During the event, the topic came up of which actors Ackles and Padalecki would like to see cast as brothers, Dean and Sam Winchester, if suddenly the roles became available. A fan captured the actors' responses and quickly tweeted it out for fans not in attendance at the event.
Padalecki said he thought This Is Us star Sterling K. Brown would make a great Sam. Meanwhile, Ackles admitted he would love Tom Hardy to play Dean.
.@jarpad thinks @SterlingKBrown would make a cool Sam Winchester. Doesn'thave a catchphrase for him.@JensenAckles would go Tom Hardy for Dean. His catchphrase would be, *grunts*
Jared: Sterling's catchphrase would be, "Why is my brother always grunting?" #DCCon #spndc

— A Giant TurCherie (@cheriemorte) November 12, 2017
The tweet gained the attention of Brown who played vampire hunter Gordon Walker (he was sadly killed by Sam) on the hit CW show in Season 2. The Emmy winner said he'd love to take a crack at the role but no one's better than the two OGs!
I would be honored to step into the Winchester shoes. But let's be honest. No one can, or should ever replace @jarpad & @JensenAckles ✊ https://t.co/9aoIbaPFDZ

— Sterling K Brown (@SterlingKBrown) November 13, 2017
See Also
Mark Pellegrino, 'Supernatural's favorite Lucifer, talks about his character's sharing the alternative world with his arch-enemy Mary WInchester, his pride in his super-powerful son Jack, his new antagonists in both worlds and how Lucifer and Dean really have a lot in common.
Supernatural fans had mixed reactions to the hypothetical idea:
As much as I like Tom Hardy I would miss @JensenAckles as Dean. He is the reason Dean is my favorite. Love Supernatural, it hasn't ever disappointed but if the characters got recasted that might do it. Lol.

— Ann Hadlow (@ladyartane) November 13, 2017
Tom Hardy as Dean pic.twitter.com/Ds4niqH9V0

— the North remembers. (@_nerdcharlie) November 13, 2017
My two worlds are complete, @SterlingKBrown is back in my life and so are @jarpad and @JensenAckles !

— melanie oquendo (@miamore35) November 13, 2017
Nope. You cannot do that to me! Lovely guy I am sure in real life, but Gordon Walker?!! Nope. Nope. pic.twitter.com/vApnawL6ZZ

— Sue Nash -AKF Jared❤ (@suenash19) November 12, 2017
Take Jared with you to #Thisisus He would be great on your show , he can be Randall's new friend 😉

— Just Jared Padalecki (@Team_SamW) November 13, 2017
That'd make one hell of a weird crossover with This Is Us.

— Ben Drisgula🐻⬇ (@BenjaminDrisgul) November 13, 2017
Supernatural, Thursdays, 8/7c, The CW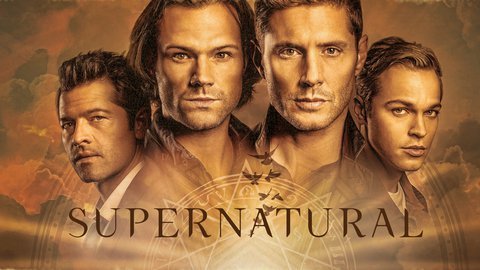 Powered by