The 'Supernatural' Cast Teases Season 13's Parenting Drama, the Alternate Universe and More (VIDEO)
When the Supernatural cast visited the TV Insider Studios at Comic-Con, nothing was off-limits—including poking fun at each other.
"[In the season finale] we lost Mom and Lucifer to the alternate universe; we lost Crowley," Jared Padalecki (Sam) says in the video below, before jokingly adding: "The only thing we had any joy from was losing Misha [Collins' Castiel, who appeared to die]."
See Also
Plus, is Mary gone? Can Sam and Dean agree on how to handle Lucifer's son, Jack?
Padalecki, Collins and fellow series star Jensen Ackles (Dean) sat down with us to tease the alternate universe, parenting Lucifer's son Jack, the upcoming animated episode and more. Check it out!
Supernatural Season 13 Premiere, October 12, 8/7c, The CW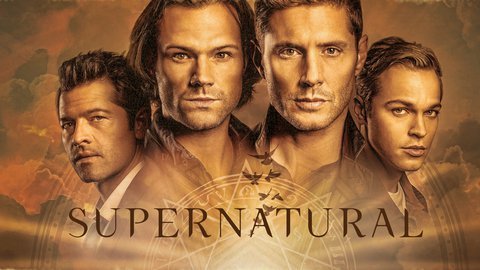 Powered by