Will 'The Good Doctor' Become the Next Great Medical Drama?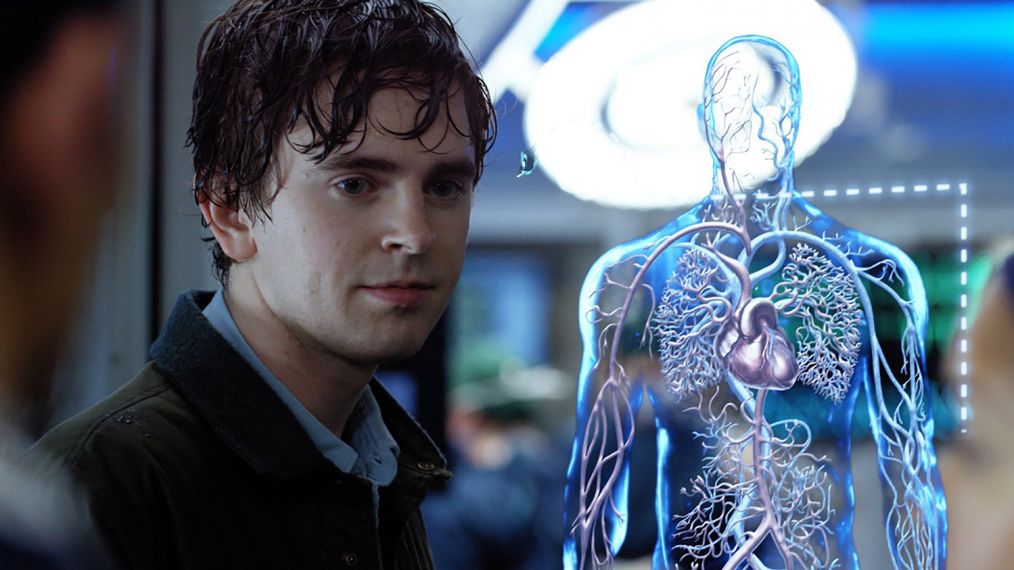 The Doctor is in. Way in. Of all the new series that debuted this fall, none shocked the system more than ABC's The Good Doctor.
The drama, starring Freddie Highmore as Dr. Shaun Murphy, a surgical resident with autism and savant syndrome, premiered to a whopping 11.8 million viewers, with an additional 7.9 million catching up over the next seven days. That's the largest delayed-viewing total for a series in, well, ever.
And the October 9 episode received 18.2 million viewers, making it the most watched of any primetime program that week—beating out NCIS and The Big Bang Theory. In short: The Good Doctor may not just be this year's This Is Us. It may become the next Grey's Anatomy.
Of course, only time will tell whether The Good Doctor has the stamina to tread hospital hallways for 14 seasons like ABC's other megahit surgical drama. But there's no doubt it has very rapidly taken hold of viewers' hearts and tapped into the same uplifting yet tear-jerking sentiment This Is Us mines on a weekly basis.
See Also
The 'Bates Motel' actor portrays a brilliant physician living with autism and savant syndrome
Try not to well up watching Shaun overcome adversity and skepticism while simultaneously treating—and saving—his patients. "We're proudly embracing honest, human emotion," says executive producer David Shore, who developed the series from a popular show in South Korea. "But we're not melodramatic or manipulative. I believe people want to feel and be touched."
Highmore agrees. "There's so much heartbreak in the world," he says. "I could see being drawn to Shaun, an optimist who sees the good in people."
That feel-good tone may not be the only thing bringing in eyeballs. Fans of Shore's other hospital-set series, House, might recognize signs of its titular acerbic character (played by Hugh Laurie) in Shaun's unsparing bluntness. "Though in Shaun's case," Shore notes, "it's done innocently." Still, the two protagonists share an uncanny talent for diagnosis, which kept House viewers fascinated for eight seasons. The twist on The Good Doctor, though: Onscreen animated illustrations show how Shaun's mind visualizes anatomy to diagnose patients.
See Also
Which show are you obsessed with?
From the start, Shore was determined not to sanitize Shaun's autism—or make that his only defining trait. "We told ABC we wanted him to be a fully developed human being who happens to have autism," he explains. His extraordinary talent will be on display, as will some of his weaknesses. "This show is not about who Shaun is going to magically save each week. It's about coming of age. Shaun faces challenges most typically don't. But that doesn't mean he won't progress."
He'll face a major challenge in the November 13 episode, when, for the first time, he must treat an autistic teenage patient named Liam (Coby Bird). Despite their common condition, doctor and patient don't exactly bond. As Shaun tells fellow resident Claire Browne (Antonia Thomas), "Do you like everybody with psoriasis?" Shaun does, however, intuitively have the tools to calm Liam, who fears everything from the lights to the needles in the hospital. After all, Shaun counts steps to soothe himself. "[Dealing with Liam] also gives Shaun insight into how others view him," Shore teases. "That is a tricky thing he'll have to face and respond to."
One response the show has already received is from the autistic community. "The series is a great start in terms of highlighting people with autism and their strengths, as well as some of their [common] challenges, like not understanding the nuances of slang or sarcasm," says Lisa Goring, chief programming and marketing officer for Autism Speaks. In October, the organization gave the program an award, which meant a great deal to Highmore. "When I spoke to people on the spectrum [at the ceremony], I discovered our show has genuinely affected their lives," he says. "It's also nice that The Good Doctor has resonated with all kinds of people who have been discriminated against. It was so inspiring it made me want to get back to set and carry on filming." Perhaps for many years to come.
The Good Doctor, Mondays, 10/9c, ABC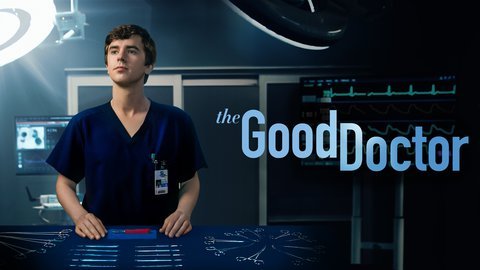 Powered by