5 East Coast Road Trip Destinations Inspired by TV Shows
We get it: You love binging TV but are tired of staying home all weekend to do so. Well, grab some friends, get on the open road and bring your TV shows to life by visiting the towns that inspired them. Many shows are filmed on a set in L.A., but these five shows were either inspired by or filmed in a town on the east coast. Enjoy the fall weather before temperatures drop and get to driving!
Boston, Massachusetts: Cheers
Before Ross and Rachel were TV's "will they, won't they couple," first it was Sam and Diane from Cheers. If you're a Cheers fan—or excuse us, scholar—then take a trip to Beacon Hill in Boston to visit the bar that inspired Cheers! The Bull & Finch Pub inspired Cheers' bar setting, and the pub was renamed to Cheers after the show debuted. A replica exists in the Faneuil Hall Marketplace in Boston, as well. Tour Boston for the history, great food, and Cheers location that inspired 11 seasons of one of America's greatest TV shows.
When Amy Sherman-Palladino spent a weekend at the Mayflower Grace Inn in Washington, Connecticut, she came up with the concept for the beloved Gilmore Girls. In an interview with Desert News, Sherman-Palladino commented, "At the time I was there, it was beautiful, it was magical, and it was feeling of warmth and small-town camaraderie." Although Stars Hollow is fictional, the inn, coffee shops and small-town feel of Washington, Connecticut will make you feel like Lorelei and Rory are just around the corner.
Philadelphia, Pennslyvania: It's Always Sunny in Philadelphia
Thankfully, It's Always Sunny in Philadelphia is filmed in Philadelphia and makes for a great road trip! Here's a tour you can take to visit where the Gang wrecked havoc outside of Paddy's Pub. If you're looking for a bar in town, Paddy's Pub was based on Paddy's Old City Pub located in Center City. Bring a gang of your own, grab a couple drinks and enjoy the city where the sun is always shining.
Virginians might be disappointed to hear that Mystic Falls doesn't exist in Georgia, but fear not. because Covington, Georgia, where the show was filmed, is only three states away. Many exterior shots of buildings in Covington are used in the show, and you can visit them with this ultimate fan guide to touring Mystic Falls. The tour also includes access to the Lockwood Mansion, where you might not find a werewolf but will run into George Lockwood, the fabulous feline of the mansion.
For all the Deadheads out there, visit Senoia, Georgia, to see where they filmed The Walking Dead. The show takes place in Woodbury, Georgia, but the 140 acres of empty land outside Senoia and Downtown Senoia were used as film sets where your favorite Walkers roamed. If you're looking for more zombie fun, Zombieland (2009) was also filmed in towns all over Georgia, including Atlanta, which is an only an hour away from Senoia. While you're in Senoia, make sure to visit the Woodbury Shoppe, the go-to spot for The Walking Dead memorabilia. Fun fact: The shop is owned by Robert Kirkman, creator of The Walking Dead graphic novel and executive producer of the show, and there's a small museum of props downstairs.
See Also
Kirkman's laugh-filled Q&A session with fans covered 'Dead,' 'Outcast,' the upcoming 'Invincible' movie and who would win if the Governor and Negan squared off.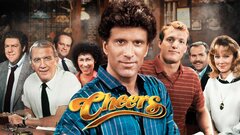 Cheers
where to stream