Roush Review: Women Rule in 'Godless,' a Heaven-Sent Western, and Spike Lee's 'She's Gotta Have It'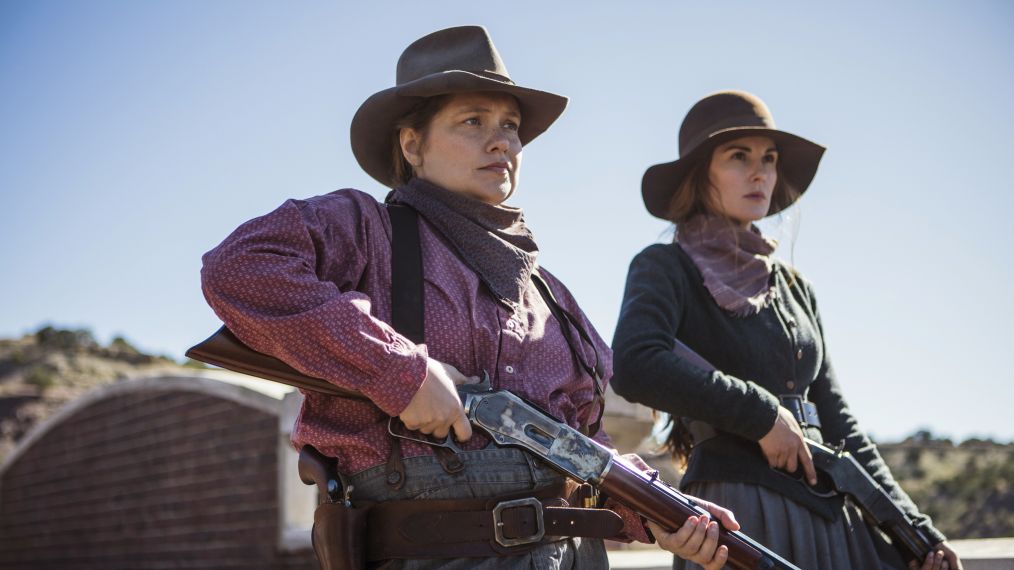 I've lost count of how many times I get asked what ever became of the TV Western. With rare exceptions (AMC's The Son, Netflix's modern-day Longmire), it's a genre almost lost to memory, although every so often one rears its epic head to remind us how satisfying and entertaining they can be.
Anyone pining for an honest-to-God Western with vividly mythic characters, soaring vistas and thrilling showdowns will find the seven episodes of Godless a heaven-sent, rip-roaring Thanksgiving-week feast. Not since Lonesome Dove have I had such a good time cheering on—and worrying over—such an engaging gallery of heroes. And how I wish Dove's randy Gus McCrae (the iconic Robert Duvall character) could have met the ladies of La Belle.
Set in an 1880s New Mexico mining town populated almost entirely by widows who lost their mates in a mining accident two years earlier, Godless puts these pioneer women of La Belle on a collision course with calamity. The catalyst: a soft-spoken gunman who lopes onto the ranch of fiercely independent Alice Fletcher (Good Behavior's busy and versatile Michelle Dockery). He might as well call himself Shane—after the 1953 Alan Ladd classic—but his name is Roy Goode (a charismatic Jack O'Connell), a lonely and illiterate escapee from the outlaw posse of grizzled zealot Frank Griffin (a fearsome and deliciously scenery-chewing Jeff Daniels).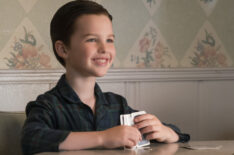 See Also
Plus, 'Supernatural,' 'Scandal' and 'Mom'
As we wait with increasing trepidation for Griffin's scorched-earth crusade of revenge to reach La Belle, writer-director Scott Frank immerses us in the daily rhythms of Alice, Roy and so many others. Nurse Jackie's Merritt Wever is wonderful as tough-talking Mary Agnes, who's got a soft spot for the family of her widowed brother, shambling sad-sack Sheriff Bill McNue, played by Scoot McNairy (Halt and Catch Fire) with a Tom Hanks–like quality of forlorn honor.
At times overstuffed, with perhaps a few too many subplots of forbidden romances, and underdeveloped when it comes to the nearby town of Blackdom and its freed blacks, including former Buffalo Soldiers, Godless is a triumph when it comes to action and suspense. It builds to a climactic and savage pre-feminist shoot-out with shotgun-toting females. They're a wild bunch Sam Peckinpah would applaud—as will any true Western fan.
Godless, Series Premiere, Wednesday, Nov. 22, Netflix
Nola Darling is way too much for one man—which helps explain why she's juggling three of them (and one woman) all on her own terms. The proud, defiant Brooklyn artist who narrates much of her story from her well-traveled bed will be familiar to fans of Spike Lee's 1986 debut feature, updated to our hashtag culture and expanded into a sexy, stylish 10-part series.
DeWanda Wise is stunning as the mercurial and deeply passionate Nola, a movie buff whose aesthetic focus is "the free black female form." An entire episode, the best of this first season (written by Pulitzer Prize-winning playwright Lynn Nottage), is devoted to her pride and ambivalence about cloaking her own form in a sexy black dress that ends up putting her on the defensive. Her goal is to be a free, independent—and in the best of all possible worlds, economically self-sustaining—spirit, which makes her a mystery and a challenge to the men in her life, all well-played: narcissistic Greer (Cleo Anthony), prosperous and married Jaime (Lyriq Bent), and funky Mars (Anthony Ramos as the Spike Lee alter ego).
Creator-director Lee lovingly wraps Nola in a visual and musical valentine to a gentrifying Fort Greene, with soundtrack albums helpfully flashing onscreen. Even when it gets preachy and repetitious, this is a gorgeous character study. #YouGottaWatchIt
She's Gotta Have It, Series Premiere, Thursday, Nov. 23, Netflix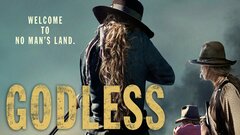 Godless
where to stream
Powered by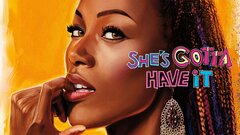 Powered by