TLC Defends its 'Strong Screening Process' in Wake of the Josh Duggar Scandal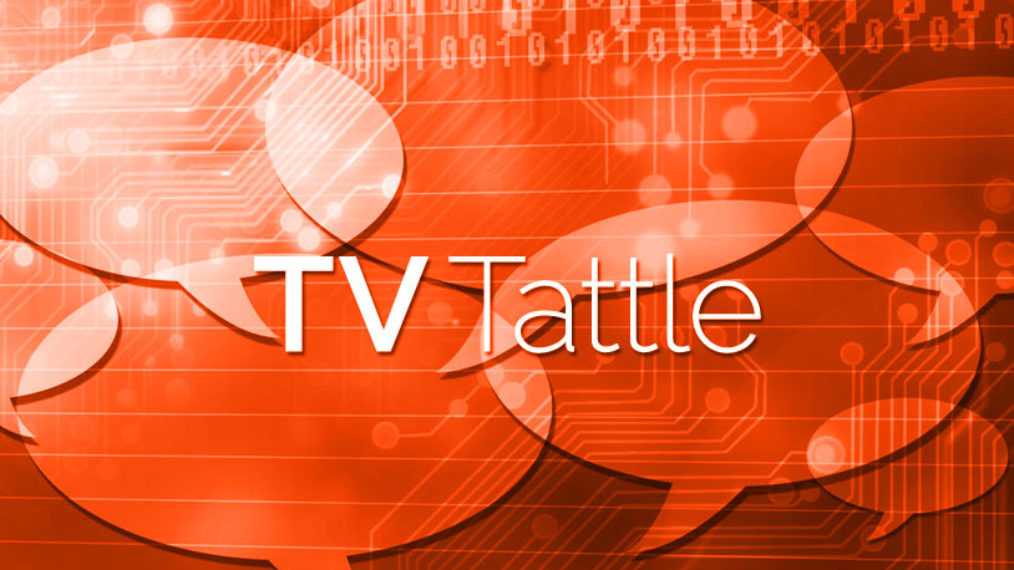 TLC General Manager Nancy Daniels was barraged with questions about the cable channel's screening process at the Television Critics Association press tour, especially following the 19 Kids and Counting and Here Comes Honey Boo Boo sex scandals. "We do have a strong screening process and I think, over the years, our screening process has evolved," Daniels told reporters.
In reaction to news that the 18 minutes were missing, Netflix tweeted: "We are in the middle of correcting now, and will have the uncut version back streaming as soon as possible." Showrunner Carlton Cuse tweeted in response: "Thank you @Netflix for promising to restore the version we made of the Lost finale to the service."
A news special hosted by Keith Morrison aims "to provide viewers with critical details surrounding questions left unanswered" from the Netflix docuseries. Front Page: The Steven Avery Story will air in mid-January. PLUS: Black Keys frontman releases a Making a Murderer-inspired song, and the Manitowoc County Courthouse is being overwhelmed by records requests.
The Rainbow Comes and Goes: A Mother and Son Talk About Life, Love, and Loss will be released days before an HBO documentary on the CNN star and his famous designer-socialite mom, who turns 92 next month.
According to Entertainment Tonight, Beyonce will be part of Coldplay's Super Bowl halftime show, presumably the song she lent her voice to, Hymn for the Weekend.
Charlie Puth will also perform live on the NBC comedy.
The Wonderful of Disney: Disneyland 60 will be shown on Sunday, Feb. 21.
"They are two of the smartest, funniest human beings on the planet and I can't wait to see what creative mayhem they bring to the show in February," said Film Independent President Josh Welsh in a statement.
"We want to find comedy in the absurd injustice," Bee says of her late-night show that will feature many field pieces, including one piece on the rise of Islamophobia and another filmed in Jordan. PLUS: Bee is "not going to be a lady behind a desk."
"We tossed it around and thought it was a cool way to introduce a show," says showrunner Ira Ungerleider. Rashida Jones adds: "The show really lends itself to that kind of watching — it's a procedural, you can start anew at the beginning of every episode."
The Daily Show alum, who stars in the family vacation road trip comedy that he and his wife Samantha Bee are producing, says his character has a Walter White-like secret.
Including Michelle Dockery's Good Behavior and Animal Kingdom starring Scott Speedman and Ellen Barkin.
Armisen says of Devereaux's erotic audiobook, out today: "I imagined the person who is not quite good at it, and who does a lot of imitating of other writers."
The former Comedy Central star is ending his marriage of 17 years.
Cuoco posted pics of her and Galecki getting close at the People's Choice Awards with the hashtags "#mydate #notdating."
Crystal Reed won't return as the late Allison Argent.
Lynch is always worth watching, as Mary McNamara says, but not in this bad sitcom. "CBS executives," she says, "were thinking 'How could a show in which Jane Lynch plays a mouthy, boozed-up guardian angel attempting to 'save' a straight-laced dermatologist from her boring life not be great? How? HOW?'" PLUS: If you like Lynch, you'll love Angel From Hell, and Lynch elevates Angel from its lame premise.
The NBC cop drama is "competent but uninspired," says Alan Sepinwall, "and often more concerned with flattering its glamorous star than telling the best possible version of this story." PLUS: Shades of Blue proves to be the worst place to tackle police brutality, Lopez and her ensemble cast outshines the material, this is Lopez's best acting work since Out of Sight, and Shades of Blue wastes J.Lo's talent.