What's On: 'Ray Donovan' finale, Halloween specials (David S. Pumpkins and other 'Stranger Things'), 'Falsettos'
Ray Donovan (Sunday, 9/8c, Showtime): Capping an uneven fifth season, the brooding Ray (Liev Schreiber) takes actions in an eventful finale that helps set the stage for the show's move from Los Angeles to New York next year. Leaving behind the emptiest bar in the Los Angeles region, with Mickey (Jon Voight) plotting revenge against the son who put him back behind bars, Ray once again finds himself doing awful things for the best of reasons—in this instance, doing whatever it takes to save the life of Bridget's (Kerris Dorsey) dying boyfriend, Smitty (a moving Graham Rogers), even if it means staying in business with ruthless studio siren Sam Winslow (an underutilized Susan Sarandon). We're left wondering if he'll ever stop having ghostly visions of dear, dead Abby (Paula Malcomson).
Falsettos (Friday, 9/8c, PBS, check local listings at pbs.org): Live From Lincoln Center presents last season's terrific revival of William Finn's Tony-winning milestone musical, starring Christian Borle as Marvin, who leaves his family for another gay man (Andrew Rannells as Whizzer) and experiences loss during the AIDS crisis of the 1980s. Jubilant and heartbreaking, the production scored Tony nominations for Borle, Rannells, Stephanie J. Block as Marvin's ex, Trina, and Brandon Uranowitz as the psychiatrist, Mendel.
Michael Jackson's Halloween (Friday, 8/7c, CBS): Surely one of the more peculiar holiday specials of recent times, this new animated musical exhumes the King of Pop to use Michael Jackson standards (presumably heavy on "Thriller") to enliven the adventures of two millennials (voiced by MacGyver's Lucas Till and Kiersey Clemons) who end up at the mysterious This Place Hotel on 777 Jackson Street.
The David S. Pumpkins Halloween Special (Saturday, 11:30/10:30c, NBC): Weird in what we hope are all the right ways, this animated special borrows from last year's berserk "Haunted Elevator" Saturday Night Live sketch, which went viral upon introducing Tom Hanks as the eccentric David S. Pumpkins. Hanks provides the voice for the animated David, once again flanked by dancing skeleton sidekicks (Mikey Day and Bobby Moynihan) as they show a young brother and sister the true meaning of Halloween. Or not. Game of Thrones' Peter Dinklage also appears, because why not?
Stranger Things 2 (Friday, Netflix): Gorging on the sequel to last year's cult horror phenomenon is like scarfing down your Halloween candy in one sitting. Some empty calories, but no real regrets as we go on another 1980s thrill ride with the nerdy heroes of Hawkins, Indiana. (See the full review.)
Flint (Saturday, 8/7c, Lifetime): Every so often, Lifetime delivers a prestige TV-movie with a social message, and that's certainly the case with this fact-based drama about a group of Michigan women (Betsy Brandt, Jill Scott, Marin Ireland) who take on the authorities to unmask the truth about their city's poisoned water supply. Queen Latifah, an executive producer, also stars as a composite character.
Inside Weekend TV: Turner Classic Movies' "Star of the Month" Anthony Perkins stars as the deeply damaged Norman Bates, his most indelible role, in Alfred Hitchcock's 1960 masterpiece, Psycho (Friday, 8/7c). No better way to kick off a pre-Halloween weekend. … No surprise to fans of CBS's Madam Secretary (Sunday, 10/9c) that Elizabeth (Téa Leoni) is not finding it easy to replace her chief of staff, Nadine (Bebe Neuwirth), who made a surprise exit last week. … In its fifth day, ABC's Ten Days in the Valley (Sunday, 10/9c) detours, somewhat unsuccessfully, with Jane (Kyra Sedgwick) and Pete (Kick Gurry) reflecting on what went wrong in their relationship with fallen kidnapper Casey (Emily Kinney). Panicked that her police exposé is hindering her chances of seeing her daughter again, Jane considers changing the TV series' script. She might have wanted to polish this one instead. … In another instant-classic episode of HBO's Curb Your Enthusiasm (10:15/9:15c), Larry David gets on the wrong side of just about everyone, including a war hero, a mail carrier and a security guard (Murphy Brown's Joe Regalbuto) at his favorite golf country club. Can't take this guy anywhere.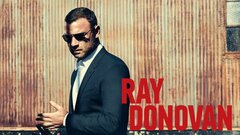 Powered by