Khloe Kardashian on FX's O.J. Simpson Miniseries 'American Crime Story': "I Would Like to See It"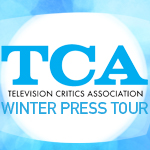 Add Khloe Kardashian to the list of people eagerly anticipating FX's American Crime Story: The People vs O.J. Simpson.
Kardashian, who appeared at the Television Critics Association Press Tour on Wednesday to promote her new FYI talk show Kocktails with Khloe, was asked about her level of interest in the 10-part miniseries (premiering February 2), which stars David Schwimmer as her late father, Robert Kardashian, and Selma Blair as her mother, Kris Jenner.
"I would definitely like to see it," Kardashian said. "My mom and Selma Blair became really good friends and she was at our Christmas Eve party. My mom has had way more investment; she helped out a little bit with some of the other characters. How they want to portray us is fine, it's neither here nor there, so I'm interested."
Kardashian and her siblings Kourtney, Kim and Rob are also portrayed by young actors in the new series, which depicts the infamous 1994 double murder trial of former football superstar O.J. Simpson, played by Cuba Gooding, Jr. American Crime Story is executive produced by Ryan Murphy and also stars John Travolta as attorney Robert Shapiro and Sarah Paulson as prosecutor Marcia Clark.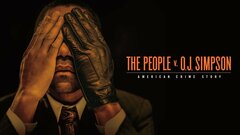 Powered by