What's On: Amy Sedaris Cooks Up a Winner, the World Series and 'Real Sports,' 'This Is Us'
A critical checklist of notable Tuesday TV:
At Home With Amy Sedaris (10:30/9:30c, truTV): The wonderfully wacky Amy Sedaris hits a comedic home(spun) run with this spoof of home entertaining shows. As perky as she is inept at crafting items like "edible potato ships" (with glue-smeared cheese slices as the sail), Sedaris drips with cheerful irony as she lays out a "T.G.I.F." (Thank God It's Fish-day) spread for lecherous businessmen including Paul Giamatti and Josh Hamilton. The vignettes are like top-shelf Saturday Night Live parodies, including a fish-gutting demonstration from passive-aggressive woods-woman and a mock ad for a syrup with an unsavory pedigree. Sedaris makes even the less palatable courses go down with a grin. The premiere is followed by a second episode extolling the single-lady lifestyle, very much worth sharing.
The World Series (7:30/6:30c/4:30 PT, Fox): Having deprived Yankees fans of a bicoastal World Series, the Houston Astros head to Dodger Stadium to face the Los Angeles Dodgers in Game 1 of the Major League Baseball championship. … Sports fans will also want to check out this month's edition of HBO's Real Sports With Bryant Gumbel (10/9c), featuring the host's interview with NBA Hall-of-Famer Patrick Ewing, who has returned to his Georgetown University alma mater as head coach.
This Is Us (9/8c, NBC): Kate's (Chrissy Metz) big secret—she's eight weeks pregnant—won't be kept under wraps much longer, as she ponders where and when to tell Toby (Chris Sullivan) and lets it slip at her support-group meeting to her nemesis. The week's best subplot is, as usual, the flashback, as Jack (Milo Ventimiglia) once again proves he's the World's Best Dad as he takes his boys camping in hopes they'll find some common ground. In present time, Kevin's (Justin Hartley) painkiller dependence threatens to ruin things with both Sophie (Alexandra Breckinridge) and Randall (Sterling K. Brown), who naively hopes a swanky fund-raiser will help him bond with his sullen foster child.
Inside Tuesday TV: In the final season's traditional Halloween episode of ABC's The Middle (8/7c), Frankie (Patricia Heaton) and Brick (Atticus Shaffer) are convinced a murder took place in their home 50 years ago—we're not talking the death of good taste—and set out to find the murderer. Meanwhile, Sue (Eden Sher) is the very definition of a buzz kill as she becomes third wheel in the relationship of brother Axl (Charlie McDermott) and roomie Lexie (Daniela Bobadilla). … Your other best pre-Halloween bet of the night: Turner Classic Movies kicking off a night devoted to "Classic Horror" with 1961's chilling The Innocents (8/7c), starring Deborah Kerr as the haunted governess in Truman Capote's adaptation of The Turn of the Screw. … The "battle rounds" end on NBC's The Voice (8/7c), but when Blake Shelton's final two bring down the house, it's a shame he's the only one with a "steal" left. … High times ahead as a vintage game show gets a funky new look with TBS's launch of Snoop Dogg Presents The Joker's Wild (10/9c). It's followed by the celebrity rap battle antics of Drop the Mic (10:30/9:30c), based on the popular segment from The Late Late Show with James Corden. Corden takes on Halle Berry in the opener, while Usher faces Anthony Anderson.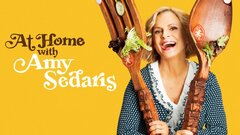 Powered by