Chip and Joanna Gaines on Marriage Rumors and Ending 'Fixer Upper'
Chip and Joanna Gaines shocked fans across America when they announced the new, upcoming season of Fixer Upper would be their last. In a blog post, they explained how much the hit HGTV show means to them and why they, as a family, need to take a step back without the cameras.
The home-renovating couple stopped by NBC's Today on Tuesday and talked with Savannah Guthrie about the true reason they decided to end the show. In particular, one rumor weighed heavy on everyone's mind … are they on the verge of breaking up?
WATCH: "For us, the most important thing in the world is Jo and I's relationship." –@chipgaines pic.twitter.com/uUTDQqQxZ5

— TODAY (@TODAYshow) October 17, 2017
Chip tackled that subject right away. He said, "Look I'll give them little credence. The most important thing in the world is Jo and I's relationship, followed very quickly by these four beautiful kids (of ours). We didn't want to push it, to redline it for so long that we woke up and realized we are at a point of no return. So we wanted to take a step back and focus on what is absolutely the most important thing to us.
"People in our inner circle, I tell them we're as healthy as we've ever been, I just didn't want to keep pushing this envelope to the fullest extent," he continued. "We're really thankful that we had the opportunity to step back and take a break."
See Also
The couple sat down with Season 5 will be their last.
When asked if they would consider a return to TV in the future, Chip didn't hesitate. He said, "Would we go back and do this again? Absolutely, in a heartbeat. It was a joy, it was a pleasure."
Watch the entire Today interview here:
Fixer Upper, Season 5, Nov. 28, 9/8c, HGTV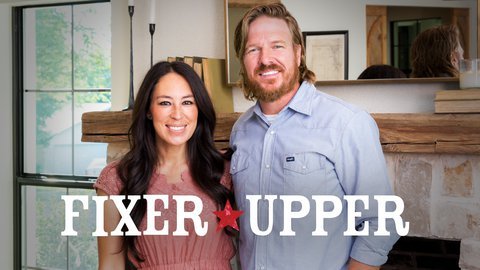 Powered by