Chip and Joanna Gaines Ending 'Fixer Upper' After 5 Seasons
Chip and Joanna Gaines, the stars of the Fixer Upper, announced on Tuesday that they have decided to end the popular HGTV series. The couple explained their choice in a video post on their blog.
"This journey has been indescribable," Chip says in the video. "We are making the announcement today that the fifth season, which will begin in November and take us all the way through the second quarter of 2018, will be our last."
What a ride…BUT #season5IScoming #onelasthoorah [Watch the full video here: https://t.co/f5qIt4XUVO] pic.twitter.com/y9Dww6YSoW

— Chip Gaines (@chippergaines) September 26, 2017
"This has been an amazing adventure! We have poured our blood, sweat and tears into this show. We would be foolish to think we can go and go and fire on all cylinders and never stop to pause," the Waco, Texas-based couple wrote. "Our family is healthy and our marriage has honestly never been stronger. This has nothing to do with a fraudulent skincare line or anything else you'll inevitably read. This is just us recognizing that we need to catch our breath for a moment. Our plan is to take this time to shore up and strengthen the spots that are weak, rest the places that are tired and give lots of love and attention to both our family and our businesses."
Fixer Upper's pilot aired in 2013 and quickly became a fan-favorite home redesign show. The successful series allowed Chip and Joanna to grow their home renovation business into a nationally recognized brand. The couple now runs a retail compound called Magnolia Market at the Silos; have a home decor line which includes paint and wallpaper; run a bed & breakfast; have a restaurant opening soon; and published a New York Times bestselling book, with a second due out in October 2017.
Fixer Upper, Season 5 Premiere, Tuesday, Nov. 28, 9/8c, HGTV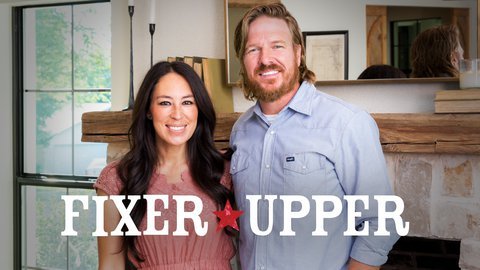 Powered by