6 Scary Series to Binge on Netflix Before Halloween
As Halloween approaches, prep for another fright-filled season with a few of Netflix's spookiest shows.
Penny Dreadful
Merging Victorian horror with supernatural scares, Penny Dreadful is a terror-filled jaunt through 19th century England and the iconic but daunting monsters—Dracula, Dr. Frankenstein—that lurk within.

Slasher
This anthology-style Canadian export is brutal, bloody, and grim. Its first season follows a young woman who returns to the town where her parents were murdered only to discover the killings have begun anew. Season 2 of Slasher revolves around a group of former camp counselors forced to retrieve evidence of an aging crime from their old stomping grounds, where they soon find themselves targeted by someone—or something—out for revenge.

Bates Motel
A contemporary prequel to Alfred Hitchcock's 1960 classic, Psycho, Bates Motel chronicles Norman Bates' slow-burn descent from affable teen to unhinged killer and the dysfunctional home life that fuels it.

American Horror Story: Asylum
Ryan Murphy's horror anthology runs the gamut from campy to creepy, but the second season, Asylum, is packed with sinister, hair-raising frights. Series standout Sarah Paulson stars as Lana Winters, an intrepid journalist who braves the halls of the Briarcliff Mental Institution in search of a story, but soon finds herself amid a nightmarish storm of demonic possession, extraterrestrial abduction, and a demented in-house serial killer. (Season 1, Murder House, is a close second if you're looking for a double feature).

The Returned
Hailing from Lost's Carlton Cuse, this French-adapted drama weaves a quiet, moody and emotional tale about a small town haunted by residents come-back-to-life and the eerie aftermath that trails their return.

Hemlock Grove
Based on Brian McGreevey's 2012 novel of the same name, Hemlock Grove examines the strange happenings in the show's titular town, where a string of brutal murders spurs the rich but troubled Roman Godfrey (It's Bill Skarsgård) and local Romani boy Peter Rumancek (Landon Liboiron) to investigate, struggling to hide their own dark secrets all the while. Though critically contentious, its three seasons are filled with macabre, gothic and utterly gruesome thrills.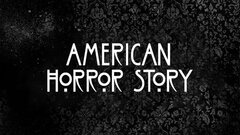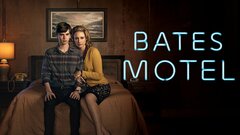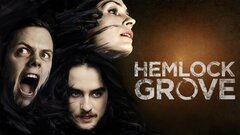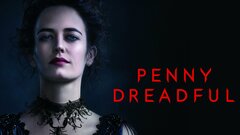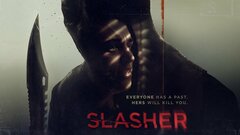 Slasher
where to stream