Roush Review: 'Penny Dreadful's' Supernatural Ghoul-ash of Richly Romantic Horrors
A dark poetry infuses the terrors forever lurking in the seductive miasma of Showtime's Penny Dreadful, a horror series unlike any other. Elegant and erotic in its savage yet sordid beauty, the third season of John Logan's stylishly literate monster mash-up never loses focus despite being, quite literally, all over the map—a condition also currently afflicting Game of Thrones.
"Are there no fresh wonders left?" muses one of the show's many troubled souls early on. Just wait. Expanding its scope from Victorian London to lawless 1892 New Mexico, the lush wilds of African Zanzibar and the frigid Arctic wastes, Dreadful presents even its most fearsome demons through a prism of romantic imagination, as in a supernatural fever dream.
More Roush Reviews: See What Matt Thinks About Other Shows
"If only we would stop and look and wonder," declares Dr. Matthew Sweet (Christian Camargo), a museum zoologist who captures the fancy of tormented heroine Vanessa Ives (exotic Eva Green), now being stalked by minions of literature's most infamous bloodsucker. Sweet favors his more unloved, unvisited exhibits: "All the broken and shunned creatures. Someone's got to care for them. Who shall it be if not us?"
Characters don't come much more broken than Dreadful's gallery of mad misfits, including love-starved, drug-addicted Dr. Frankenstein (Harry Treadaway), teaming with a brooding Dr. Jekyll (Shazad Latif) in hopes of "taming the beast within" his reanimated monsters, most especially the fatally alluring Lily (Billie Piper); werewolf Ethan Chandler (Josh Hartnett), being transported home to the Wild West "with blood on my teeth—and in my soul"; and Vanessa, turning from her shattered faith to the counsel of a dour "alienist," Dr. Seward (the formidable Patti LuPone), advising her newfangled therapist: "If you believe the things I tell you, you'll never sleep quietly again."
RELATED: Patti LuPone on Penny Dreadful, How She'll End Her Stellar Career and (Yes) Those Damn Cell Phones
LuPone stole last season in a memorable cameo as the doomed "Cut-Wife" witch and is just as ferocious here, announcing, "I don't care about politeness. … There are no emotions unwelcome in this room" at her first session with Vanessa. Soon enough, she'll discover the dreadful consequences of unleashing the demons within.
Penny Dreadful, Season Premire, Sunday, May 1, 10/9c, Showtime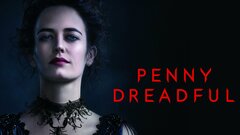 Powered by