Ask Matt: 'The Good Doctor,' 'Longmire' Gets an Air Date, 'Scandal,' 'Blacklist' and More
Welcome to the Q&A with TV critic (also known to some TV fans as their "TV therapist") Matt Roush, who'll address whatever you love, loathe, are confused or frustrated or thrilled by in today's vast TV landscape. One caution: This is a spoiler-free zone, so we won't be addressing upcoming storylines here unless it's already common knowledge. Please send your questions and comments to [email protected] (or use the form at the end of the column) and follow me on Twitter @TVGMMattRoush. Look for Ask Matt columns on most Tuesdays and Fridays.
The Good Doctor and Deja View
Question: As much as I like The Good Doctor, I'm seeing a lot of character/storyline attributes from House, which makes sense, I guess, since David Shore created and wrote both of them. You have the arrogant, know-it-all doctor, the doctor whose heart makes her decisions as well as sleeping with her colleague, and the doctor that kisses ass. There's also the "don't lie to me or I can't help you" and the "if you have to lie or not tell them the whole truth to get them to agree, do it" routine. It's like House 2.0, but I really do love the idea of an autistic doctor and seeing the flashbacks of his life. Thoughts? — Mary
Matt Roush: We're devoting some extra space in this column for The Good Doctor, the one breakout hit so far of the new season. I like it for the same reasons Mary does: specifically the character of Dr. Shaun Murphy, played with commitment and conviction by Freddie Highmore, who's appealing even when Shaun behaves in ways his colleagues find off-putting. He's the unconventional heart of what is otherwise a very conventional medical drama, and when the focus falls away from Shaun, I have much the same been-there-saw-that reaction as Mary. House transcended the genre in its own way, with another eccentric genius of a lead character and puzzling medical mysteries that went beyond the usual case of the week. But in most regards, there are only so many ways to tell a medical story, and hospital dramas are almost as old as TV itself. Which brings me to the next comment:
Question: I was disappointed with the October 9 episode of The Good Doctor and storyline of a man's potential liver transplant being thwarted by his drinking one glass of champagne at a family celebration. I recall an extremely similar plot line in the old ER series. I hope in the future The Good Doctor writers demonstrate more originality in their scripts. — Gary
Matt Roush: Your memory is better than mine, but it can't be easy to break medical stories that have never been seen before without lapsing into Grey's Anatomy-style melodrama. I found that subplot so heavy-handed in the way it was written and performed, and was always itching to get back to Shaun's road trip. First seasons are often about finding the right balance, so I'll give it time. But originality would be a good place to start.
Question: I love Freddie Highmore, but he is more creepy Norman [Bates] than The Good Doctor. Doncha' think? — Luci
Matt Roush: Honestly, no. There's nothing at all sinister about Shaun's affect, even when he shouts and grins and blurts out his unfiltered thoughts in ways that make people uncomfortable. I can see where it could come off as creepy, but we know better, that there's a soulfulness to him and his yearning to connect that makes him so much less disturbing than poor, damaged Norman. That Highmore can pull off both characters is quite a testament to his talent.
---
Finally, a Longmire Airdate!
Question: I know Netflix keeps a tight lid on information, but have you heard anything about Longmire premiering? I watched that show based on your recommendations and fell in love with it. I know Season 6 is the final season. Previous Netflix seasons have premiered in September, I believe, so that's what I was expecting for this final season. But here we are, mid-October, and I haven't even seen an announcement for it, much less an actual premiere. I just can't see a reason for the delay. — Kirsten
Matt Roush: You're not alone. In fact, I'm publishing this because it was the most recent of the questions I have been getting literally every week, sometimes daily, on this subject. But finally, Netflix this week announced the launch date of Longmire's final season: Nov. 17, so please mark it on your calendars. Nov. 17. It's a bit aggravating that Netflix would announce the date barely a month before the premiere. Nov. 17. Not a lot of time for promotion or for those on our side of the fence to call attention to it. (We got even less of a heads-up a year ago.) But it's pretty evident this isn't a top priority for Netflix, and like many of its series, it could easily get lost in the weekly churn as Netflix rolls out a full series nearly every week. Did I mention the airdate? Nov. 17.
---
Such Scandal-ous Behavior!
Question: I watched almost all of Scandal, but after watching the first episode of the "the final season," I deleted all future recordings of the show. The premise of Olivia blackmailing a congressman for a vote, strutting like a prima-donna peacock, and then telling the president that she is just a figurehead for Olivia's presidency. No more of that nonsense. — Unsigned
Matt Roush: This is where you draw the line? I admit, this question tickled me. After the murders and assorted mayhem even the most heroic characters on this over-the-top series have committed over the years, the shenanigans of the season opener felt to me like business as usual. Wack-a-doo to be sure, but I'm amazed anyone was still startled by it.
---
Should Liz and Tom Have a Baby Monitor?
Question: After watching the first two episodes of The Blacklist this season, we are wondering where is Liz's and Tom's baby? Now they are blithely caring on without (much) of a concern as to where their cherished baby girl is at this time. And after all the fuss, bother and death to find her, what gives? — Estelle
Matt Roush: Another question that brought a smile to my face. Unless you're a family sitcom, which The Blacklist most certainly isn't, bringing a baby on board a long-running show like this almost invariably leads to charges of infant neglect if not abuse. Another (unsigned) fan wrote in to wonder about Baby Agnes: "Is this a case of out of sight, out of mind? Or she went upstairs and did not come back. And they think we will just forget about her?" Obviously not. Producers figure we won't be interested in scenes of watching our heroes put babies to bed, etc., or are reluctant to add nannies to the ensemble cast. It just adds to the unreality of these shows. Most weeks, I marvel how Meredith Grey of Grey's Anatomy manages all those kids when we barely glimpse them, day or night. It's the miracle of television, because most parents I know rarely take their eyes off their kids when they're not at work.
---
The Benefits of CBS All Access
Question: I subscribed to CBS All Access because of the spinoff from The Good Wife to The Good Fight, which was incredibly entertaining. And now I am enjoying Star Trek: Discovery. But what I really enjoy about CBS All Access is the fact that I can watch CBS programming when I want and without commercials. I don't understand why people are so reluctant to pay for programming that is offered without commercials when everyone complains about all the commercials. What could CBS All Access do to make it more attractive? I also pay for Netflix and Amazon Prime for the same reason. Rather than complain, I took action. — John S
Matt Roush: At last we've heard from the other side, after weeks of fielding complaints about Star Trek: Discovery and its exclusivity to this streaming service. John makes a great point about the allure of subscribing, especially for the commercial-free option, which is costlier, and much like the commercial-free Hulu service, it's a real luxury to be able to play back these network shows without interruption. But what John doesn't take into account is the limited budget so many people have for their entertainment options, including cable and streaming. For those who can afford all of these subscriptions on top of the cable or satellite fee, this isn't an issue. Even many of those who've cut the cable cord will have a limit to how many of these services they'll choose or even be able to subscribe to, and more are in the works (FX, Disney, Apple, etc.), so the real question is when do we get to the tipping point. For many, it's already there.
---
And Finally …
Question: Has Nashville been cancelled? Also, why did they cancel Major Crimes, one of my favorite shows? — Ray
Matt Roush: Nashville has not been canceled. It's just between seasons, and the sixth season is set to begin airing in January.
As for Major Crimes, which kicks off its sixth and final season on Oct. 31, TNT hasn't addressed the reasoning behind this decision, but it's probably best to regard it as purely business. As with The Closer, the spinoff reaches that major 100-episode milestone in its final year, and between the two series, one form of the show or another has been in production for more than 12 years and 200 episodes. That's quite an achievement, but also over time can make it prohibitively expensive to keep going. Few shows are able to enjoy the longevity of Law & Order and SVU. The other element at play here is the ongoing rebranding of TNT away from the traditional procedurals that were once the backbone of its business to darker, edgier, more cutting-edge projects (Animal Kingdom, Good Behavior, etc.). As previously discussed in this column, I think it's a mistake for TNT to walk away from this kind of mainstream programming altogether, but it's possible Major Crimes would have ended at this point regardless. It's been a good, long run. And I'm betting TNT will come to miss it as much as its fans will.
That's all for now, and we'll pick up the conversation again soon. Thanks as always for reading, and remember that I can't do this without your participation, so please keep sending questions and comments about TV to [email protected] or shoot me a line on Twitter (@TVGMMattRoush), and you can also submit questions via the handy form below.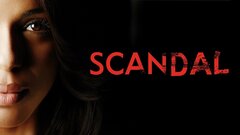 Powered by