10 Bold Looks From 'The Good Fight'
There came a point in pretty much every episode of The Good Wife when you just had to pause and take a moment to appreciate the spectacular audacity of Diane Lockhart's necklaces; huge, chunky, statement-making accessories that telegraphed the supreme confidence with which Christine Baranski played the character. And in the first season of Robert and Michelle King's Good Wife spin-off, The Good Fight, costume designer Dan Lawson is pushing the boundaries of what Diane and her fellow lawyers wear even further.
"I feel like I have upped the fashion ante on The Good Fight," says Lawson, who also styled The Good Wife.
The fact that the show streams exclusively online via CBS All Access has made it possible for the writers to push the boundaries as well, dropping F-bombs and addressing issues that might not have passed muster on broadcast TV. And Lawson is dressing the show's characters to match this heightened reality.
See Also
'The Good Fight' costume designer Daniel Lawson says the prevalence of pussy bows in the fashion for the show isn't an intentional dig at the president, but that their use 'did come at an opportune time' after Melania Trump sported one last fall.
"I try to ask everything about the characters," Lawson says. "I get to play all the roles in my head. I ask myself things like 'What would I wear in this situation? How do I feel? Who am I trying to impress or not impress?' I try to delve as deeply as I can into each character."
The high water mark comes in Episode 6—the one where Hedwig creator and star John Cameron Mitchell plays a slimy, outrageously attired Milo Yiannopoulos type. Every scene featuring both Mitchell and Baranski is like the sartorial equivalent of a rap battle, like both characters are trying to outdo each other with their patterns and textiles and the sheer gutsiness with which they wear their clothes. Also, Erica Tazel wears a metallic silver pleated skirt—to work at a Chicago law firm!
Lawson admits that he doesn't know many lawyers with quite the penchant for fashion as the folks at Reddick, Boseman, & Kolstad—though he says both Baranski and The Good Wife star Julianna Margulies have heard from lawyers who love the way the characters are turned out on both shows.
See Also
'The Good Fight,' 'The Good Wife' spinoff now streaming on CBS All Access, gets a second season that will premiere in early 2018.
"The Good Fight has a heightened reality to it," he says. "That makes it fun for me, and elegant and chic for the actors!"
See how much fun they all had by checking out some of our favorite looks from the series so far, in the gallery above.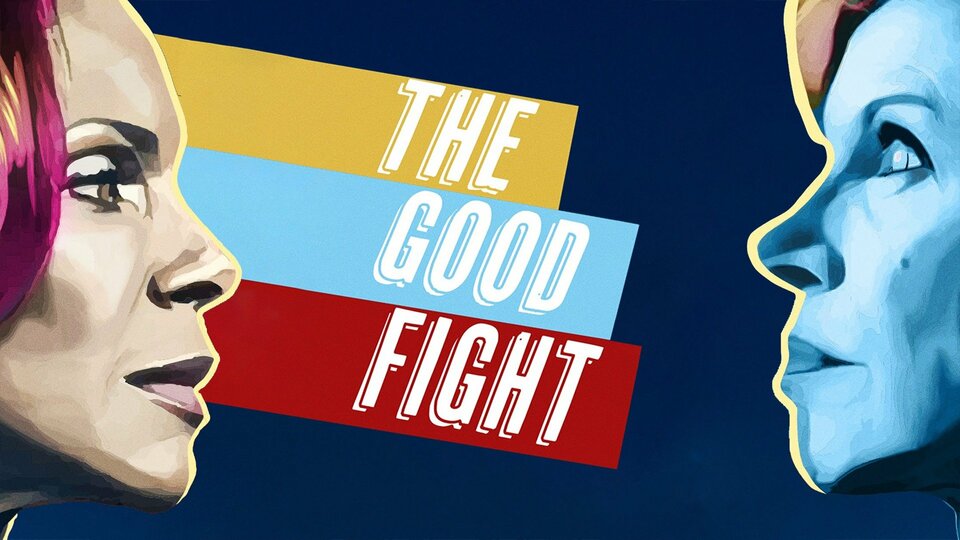 Powered by