Dolly Parton on Finding a 'Feisty' Mini-Me for 'Coat of Many Colors', and Why She Cried Her Eyes Out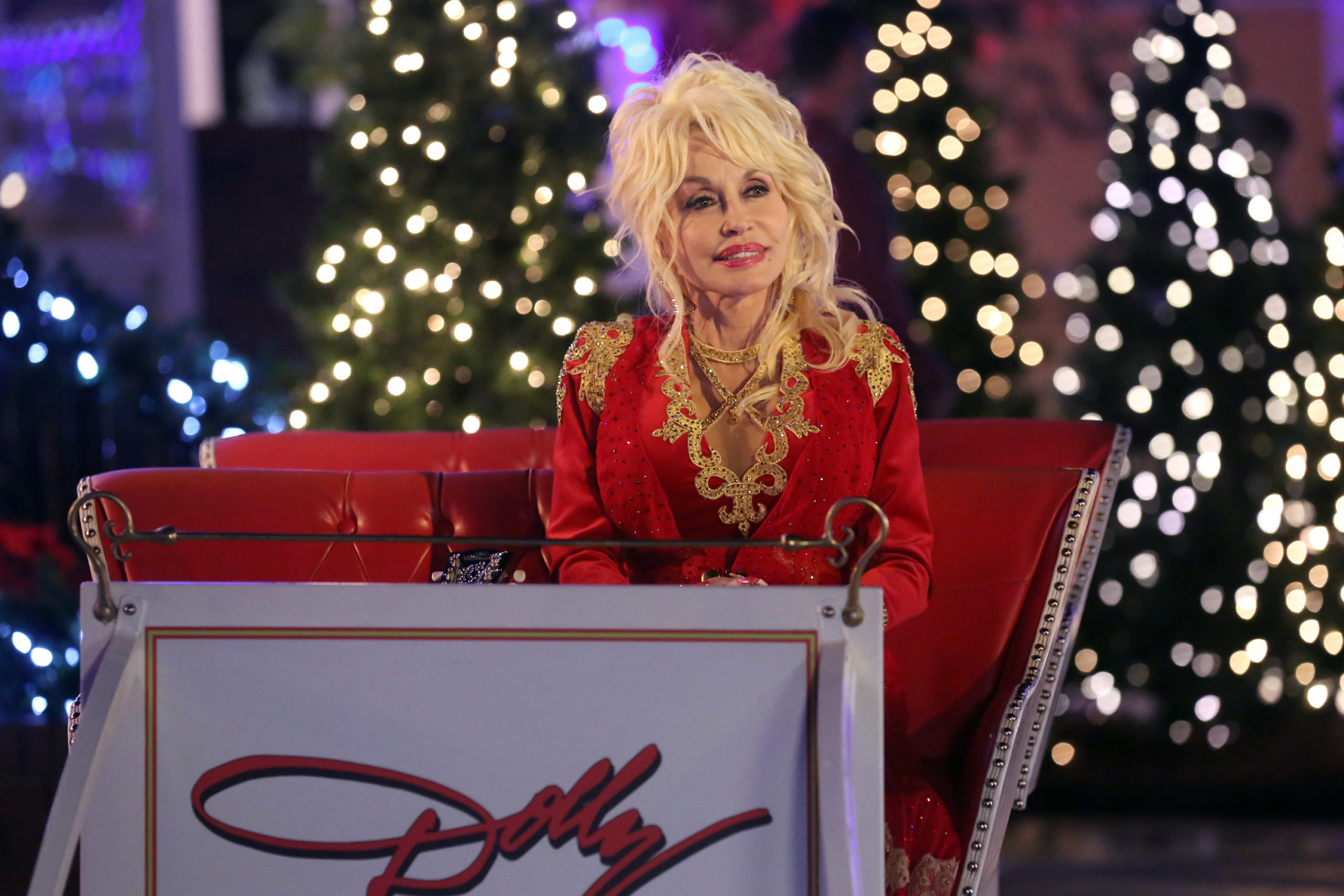 Dolly Parton doesn't just work "9 to 5." She's been busy around the clock on a four-movie deal with NBC and hopes viewers will get all wrapped up in the first one, Dolly Parton's Coat of Many Colors this Thursday on NBC (9/8c). The country icon gave us the scoop on her heartfelt new movie.
What did you think when executive producer Sam Haskell first talked about doing TV movies based on your songs?
I always had the idea that a lot of my songs would make great movies. They all tell stories. Sam and I have been friends for many, many years—he was my agent for years—so we had a great bond and so we started discussing it and thought, 'Well, let's just see if we can sell them.' And the Coat of Many Colors people have asked me for many years, I've had many offers on that one, but it just seemed right to do that right now [since] family has kind of drifted apart these days, and just kind of bringing back some family values and the anti-bullying [message]. So there's a lot of things this day and time that I thought this would be a good time for that particular little story.
How do you describe the storyline about the baby?
There's 12 of us children, there's a sister and two brothers older and eight children younger (than me). Mama—when she was going to have another baby—she would say to the older ones, 'Now this is going to be your baby,' meaning you're going to have to pay a little extra attention, you're going to have to help a little more, you need to diaper the baby, you need to help rock it, or just take care of its needs because Mama had a house full of kids. So she assigned different babies, and my baby was to be a little boy that was born and lived just a few hours. His name was Larry, so we used that in the movie. I was just at the right age and I could not wait for that baby, and the baby died and it just absolutely killed me because death was a foreign thing to me and it was just a horrible thing, not only for my mother, but for me. So we showed, too, how that affected the family, Mama's and Daddy's relationship and different things during that time.
RELATED: Coat of Many Colors Hits a High Note for Family Values and Inspiration
What do you hope people take away from seeing this movie?
The main thing is hopefully it will appeal to families, and if we can get kids off of their cell phones and video games long enough to sit them down, maybe they'll get a little flicker of what life used to be like and how families used to be and hopefully it'll be entertaining and I know it'll be appreciated by parents and some of the older folks out there because they'll remember a lot. I just wanted it to be an inspiration.
The anti-bullying message still resonates today?
Yes, in fact they use "Coat of Many Colors" in schools now and we have a music program around the whole thing and it is about celebrating the differences; that we're not all supposed to be alike and that we need to accept one another as we are, which I wished we all tried harder at, but it's made a wonderful little anti-bullying song. Of course, the little song itself for those that are reading is about a little coat Mama made me out of scraps because we didn't have anything else. She used to make all our quilts and our hand-me-downs, and I needed a little coat and she had made it out of donations that people would bring up to her and in order to make me feel proud of it, I know now, she told a story about Joseph and the coat of many colors. I was just so proud of the coat and thought I looked like Joseph, but the kids didn't seem to think so, because it was very gaudy and very loud and very bright, and the kids all made fun of me and I couldn't understand that and I was embarrassed and I was hurt, and I was mad at Mama because I felt she'd deceived me, and so all that stuff is portrayed in the movie and just showing a child's heart and a child's mind and a child's grief and just my little feisty self.
What did you think of Little Dolly (Alyvia Alyn Lind) and Sugarland's Jennifer Nettles, who played your mama?
[Alyvia's] just so special, she's going to make me look really good. She's a wonderful little actress, and she was singing and doing all her little things, so I really think people will just be entertained by just watching her. And Jennifer, a wonderful singer and talented girl—we didn't even know she acted! She sent in an audition tape, and out of hundreds that we were going to do, we thought, look at her, and I said, 'That's Mama!', and so she did great, and Ricky Schroder, who looks like my dad's people and my brothers. We just had a wonderful cast and Gerald McRaney plays my grandpa Jake, who's a preacher, so we really felt God blessed that we got such a wonderful group of characters playing those main ones. I'm not in the movie. I do a little introduction as Dolly now, to the audience, but I'm actually not in the movie playing any part other than just some voiceover reflections on the past and talking over some of the montage scenes.
And what do you think about Alyvia being called Little Dolly and you being called Big Dolly?
Well, I'm not very big, but I'm a little bigger than her right now. [Laughs] I call her Mini-Me, and she's the sweetest little thing. We just totally connected because I was a feisty little thing, I was always in trouble, because I just didn't know how not to be, because it was just my energy. I was just hyper and full of life and I was always getting myself in some kind of trouble, doing stuff I wasn't supposed to be doing, but not really realizing there was anything wrong about it, like putting on makeup and stealing crayons or the colors from school. I just borrowed them. I was taking them right back.
Anything you can tell us about your second movie, based on "Jolene"?
It's not necessarily family friendly. It's a story about a woman whose man is stolen by someone else. And because it is a political year, we are doing it as a political thing. It's going to take place like in an office. It will be shown next year before the election; we thought it would be appropriate to base that on a family that's in the political setting. I may even get to be in it, just as Dolly Parton singing at the end at some charity event for these political people. It's not important to me that I be in it as much as I just do great shows. I've only sold four things to them and one of the four things might just be a performance special; we haven't decided all that. The third one we have is The Seeker, and we've got a wonderful story about that. It's very inspirational, uplifting, spiritual-based.
What did your sister Stella, who had a part in Coat, report back to you from the set?
She called me every day, because I'd dreamed myself in a corner as they say, and I was working with the people in L.A., with the writers on Jolene, and different projects that I had going that I had to do and I kept thinking I was going to get down on the set and I never did. But Stella was there every day and Sam, of course, called. I saw the dailies every day and I'd send my recommendations or my comments or compliments back to them. Stella stood in for both of us. She was on the set, everybody just loved her, because Stella is very funny and she's fun and so even though her part wasn't a big part, she was there with the kids telling them stories of her childhood and helping the little kids with how we were and telling stories.
Sam said you wept when you saw the dailies?
I cannot watch this movie without crying my eyes out, because it just brings back so many memories, and it just brings Mama and Daddy back to life, brings us as children back to life and you just remember so much, you'd be shocked. I don't think many people will ever be able to experience that. Anything to do with Mama and Daddy and little things that were happening, I'd just start to boo-hoo, and I just have the hardest time getting through it, because it's so special and it makes me feel good. I think it's a great tribute to my family. Mama and Daddy are both dead now, but they're alive in my memories and in all our memories. We had a lot of hard times, and things weren't always perfect, of course, like all families, but I have such fond memories of all the good times and the bad times, and I tried to put it together in such a way that it would be entertaining, touching, moving, inspiring and hopefully everybody will appreciate it and, if nothing else, at least enjoy it.
[jwplatform 80G7i1k0]
Dolly Parton's Coat of Many Colors, Thursday, Dec. 10, 9/8c, NBC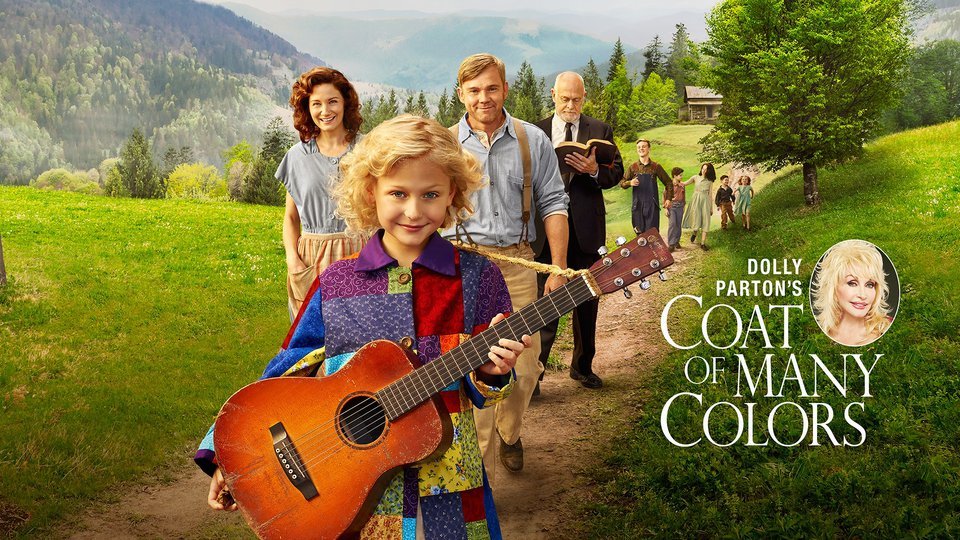 Powered by