Ask Matt: 'NCIS's DiNozzo Departure. Plus: 'Mom' On a Roll, Singing 'Mozart in the Jungle's Praises and More
Welcome to the Q&A with TV critic (also known to some TV fans as their "TV therapist") Matt Roush, who'll address whatever you love, loathe, are confused or frustrated or thrilled by in today's vast TV landscape. One caution: This is a spoiler-free zone, so we won't be addressing upcoming storylines unless it's common knowledge. Please send your questions and comments to [email protected] (or use the form at the end of the column) and follow me on Twitter.
Question: Given all of the discussions of the announcement that Michael Weatherly will be leaving NCIS at the end of the season, I wanted to say I have loved his often quirky portrayal of Tony DiNozzo and his ability to pull off this multi-layered character. (I'm not sure he has gotten enough recognition for his deft work.) It will be interesting to see how the character is written off, the team's reactions, and his replacement found and brought on board. It's a tall order, but if any show can do it, NCIS can. After all, they have successfully replaced Kate, Jenny, Ziva and multiple assistants to Ducky. — Mary Kay
Matt Roush: I appreciate the positive attitude, especially considering how reluctant so many have been to embrace Bishop as a Ziva substitute. Completely agree about Michael Weatherly's contributions to this enduring hit with his easy charm and leading-man appeal. Whatever he chooses to do next, he's already got quite the following, and well deserved. But for my money, he will leave the biggest hole yet in the heart of this show. How they send Tony off will be a critical challenge for the producers and, no doubt, the cast. If the goal is to bring comfort to the fan base, there's obviously one solution, which follows.
Question: An idea: They should have Tony leave because he can't live without Ziva David any longer, so he goes to be with her in Israel. Now that is a love story we always wanted to see develop on the show. – Samantha
Matt Roush: Truth. If his departure doesn't somehow reference one of the other most beloved members of this team, it will be seen as a lost opportunity.
---
Showing Some Motherly Love
Question: Have you been watching Mom this season? I think this show is once again on fire. The latest episode featuring excellent guest star Linda Lavin was a hoot, and the dinner scene in particular was excellently done. The third season shifted with more focus on the AA group, and I think they made the right call on that one. I do love that there are still the family stories from time to time, and getting rid of the restaurant scenes was a great move. What about you? I know multi-cams have some kind of stigma now, but I truly believe the show is one of the best actual comedies out there. – Jecoup
Matt Roush: That dinner scene was like great theater, and I hope the hilarious Linda Lavin is remembered when it comes time for the Emmys to make guest-actor nominations. I'd pay to see her and Allison Janney square off again. (Lavin is about to star in a new Broadway play, so not sure if we'll get to see her again on the show anytime soon.)
I have no prejudice when it comes to great multi-cam/studio-audience comedies, and Mom and The Big Bang Theory are the current standard-bearers of how they can soar when built around terrific characters and, in the case of Mom, truly relevant and often tough material. From the start, I've likened this show to the glory days of Roseanne, Grace Under Fire and other gritty sitcoms about families facing hard times and personal setbacks.
I agree that Mom has only been strengthened in its renewed focus on the family and the AA group—Mimi Kennedy in particular is a treasure as Marjorie— and I'd love to see Anna Faris acknowledged along with the great Janney for her ability to mix comedy with sadness and grit. (Looking forward to the upcoming arc in which Christy catches the eye of her ex's wealthy father-in-law, Harry Hamlin. That begins next Thursday.)
---
Singing Mozart's Praises
Question: I have just finished watching Seasons 1 and 2 of Mozart in the Jungle on Amazon. I can't find enough words to say how much I loved this show. Would love to have your opinion. Also, as I am not a fan of classical music, I have to say the music was incredible. — Carol
Matt Roush: Then maybe you're a bigger fan of classical music than you know. In which case, Mozart has provided a greater service than mere entertainment, which it provides handily. Here are the words I used in my positive review of the second season. My only issue is Amazon's puzzling decision to bury this show each of its two seasons by scheduling its release in the heart of the holiday season: first time two days before Christmas, and this year smack dab between Christmas and New Year's, a time when even the most dedicated TV watcher (and reviewer) may have other priorities. Still, very much worth the effort to seek it out, if you're seeking a sophisticated and original adult comedy. (And another helpful hint: Here's a link to all of my reviews online, in addition to my daily What's Worth Watching roundups.)
---
Procedurals Need to Evolve Their Characters
Question: Loved your first column back in 2016. Thanks for acknowledging the common sentiment that there is not enough time to catch up with everything there is on TV while avoiding spoilers (nowadays, due to the high quality offered). I used my holiday break to catch up with most of the long list of shows I have pending, and even though I made some progress, I still need to go through a lot of shows. While catching up, an issue popped into my mind and as always would love your take on it: namely, that TV procedurals (detectives, doctors, lawyers, etc) need to evolve with time if they want to keep their relevance and interest, and in that sense I believe Dick Wolf needs to be congratulated: not just for creating the Chicago empire (Fire, PD, Med) but for keeping Law & Order: SVU relevant.
Although I have always been a CSI fan (not so much L&O), I have to admit that the lack of evolution of the CSI characters was their doom. I mean, how long can we continue to watch the same team resolve a murder without any character back story? I thought that when Patricia Arquette signed on for CSI: Cyber, the producers realized their past mistake, aiming to correct it with a recent Academy Award winner heading the latest CSI vehicle. My disappointment was huge when Patricia played just another female detective targeting criminals without any kind of personal story that the viewers could sink our teeth into. As a consequence, after the first season I was done with Cyber. However, one of my favorite procedurals at the moment is Blue Bloods. I love the cases and the family dynamic, but I am a bit fearful that this will get the same CSI treatment i.e static characters. The family needs to evolve, meaning Will Estes' character needs to get promoted to detective, Donnie Walhberg's to senior officer, and so on. Keeping static characters is not the way to go, and CSI is a testament of that. See how well L&O: SVU is doing after all this time. Another example, Grey's Anatomy (all the initial interns are now department heads). If the audience invests time in a show, it's because we expect to see the characters grow with time. If not, what is the point? – David
Matt Roush: Interesting topic, and I've been especially fascinated by watching Dick Wolf change his tune. Back in the Law & Order heyday (mothership, not SVU), Wolf was adamant about keeping his procedurals almost entirely all-business, with minimal serialized content. In building his Chicago franchise, he has taken the complete opposite approach, and it's a reflection of the times, when social media and fan sites seem to demand more development and soapy twists for the characters. In this genre, there's always a delicate balance between telling compelling cases-of-the-week and building arcs around these characters' personal and professional lives. The best ones (Grey's in particular) manage to do both fairly well. Even the better CSI shows tended to give at least some of their characters fairly interesting back stories, but there's also a sense that at its core, the lab was the star of those shows, much the way that the legal process was the primary focus of classic Law & Order (which makes the show so easy and satisfying to dip in and out of in endless cable replays).
---
Will Dolly Launch a Family Revolution?
Question: Will there be more family programs like Dolly Parton's Coat of Many Colors coming up? — Jeremy
Matt Roush: Count on it. Even before Coat aired, NBC had committed to more movies inspired by Dolly Parton movies. (Next up: Jolene.) Given the robust ratings NBC's first Dolly movie received last month, and the generally respectful reviews for this throwback to a more wholesome brand of TV—the Partons are like The Waltons with a more musical bent—I'd be shocked if there isn't a rush to develop more programming of this sort. This is a category the broadcast networks can own, given their obligations to advertisers that inhibit pushing the envelope to the extent their cable rivals can. If they can deliver more movies, specials and possibly even series as well produced as this, there's a sizable audience thirsting for this sort of comfort food.
---
More Fallout From Football Overruns
Question: I agree with your solution to the football overruns on Sundays. I am fortunate enough to live on the West Coast, where the overruns aren't an issue, until I get set to watch a new episode of CSI: Cyber, and get a rerun from the previous season instead, which happened a few weeks ago. I didn't know what had happened to the new episode until I read an explanation on one of my TV news websites the next day. — Marci
Matt Roush: Always helpful to keep in mind that this aggravation doesn't tend to effect those who live in West Coast time zones (except when the network subs repeats in at the last minute when an episode doesn't even air in the Eastern and Central regions). Still, you'd think CBS could put a disclaimer in front of the subbed episode, because it is confusing. As previously noted, it's now getting to the point, because of the length of these games, that on Sundays with those late-afternoon matches, why not start the night at 8/7c the way Fox does. It would make life easier for everyone.
Question: Too bad they just can't skip 60 Minutes for a change. Don't watch and wouldn't miss. CSI: Cyber is a great show. Actually all three, with Madam Secretary and The Good Wife. — Su
Matt Roush: We'll have to part company on this suggestion. I enjoy Madam Secretary well enough and haven't wavered in my undying support of The Good Wife, but 60 Minutes is one of TV's most essential institutions, and many weeks this season I sit through that hour marveling at the variety, quality, relevance and intelligence of these reports. It is the opposite of disposable (something I can't say about Cyber in particular, which in this critic's opinion is the least appealing of any CSI series ever).
---
Back to the High Castle
Question: Amazon's The Man in the High Castle was one of the most absorbing shows on television this year. Any chance there will be a second season, or does it just end? —Fran
Matt Roush: Wouldn't it be awful if the show had ended on that mind-blowing note? Thankfully, Amazon picked it up for a second season as an early Christmas present (announced a week before Christmas, which is why you may have missed it). Next to Transparent, this was probably my favorite binge of last year. And I'm not a binge-watcher by nature (too much TV, maybe you've heard).
---
Running on Empty
Question: Why, why, why am I hooked on all the Rev Run shows? Rev Run remodels! Rev Run cooks! Rev Run travels the world! Why? :-) — Theresa
Matt Roush: There are some questions I am just not equipped to be able to answer. Have you tried consulting Dr. Phil?
That's all for now, but we'll pick up the conversation again next week, so please keep sharing your thoughts on new and returning series and other TV matters. I can't do this without your participation, so send questions and comments about TV to [email protected] or shoot me a line on Twitter (@TVGMMattRoush). Or submit your question via the handy form below: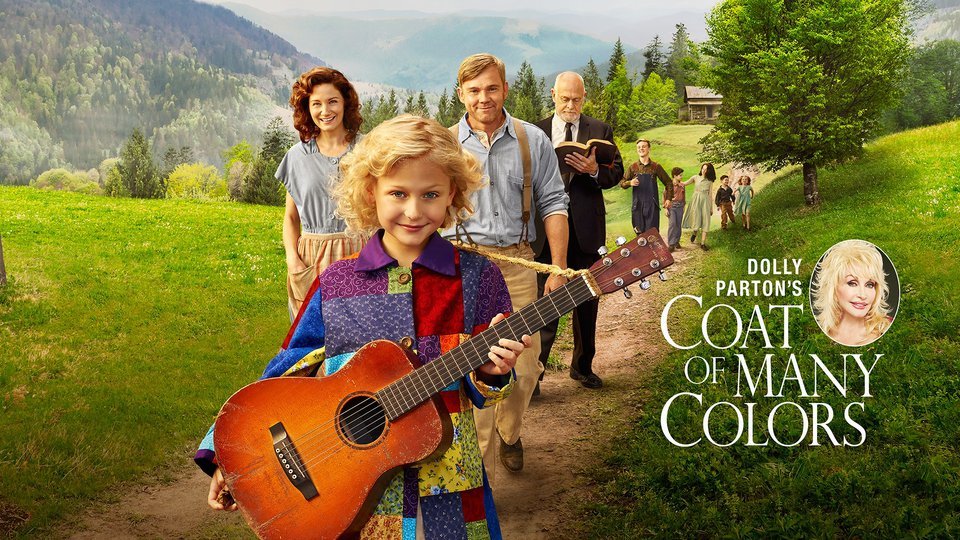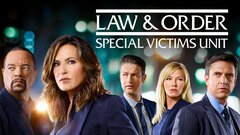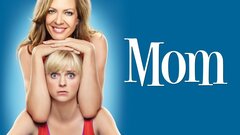 Mom
where to stream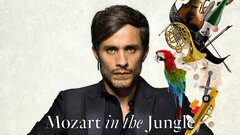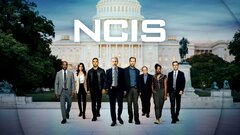 NCIS
where to stream