Feeln: The Streaming Service for Holiday Movie Addicts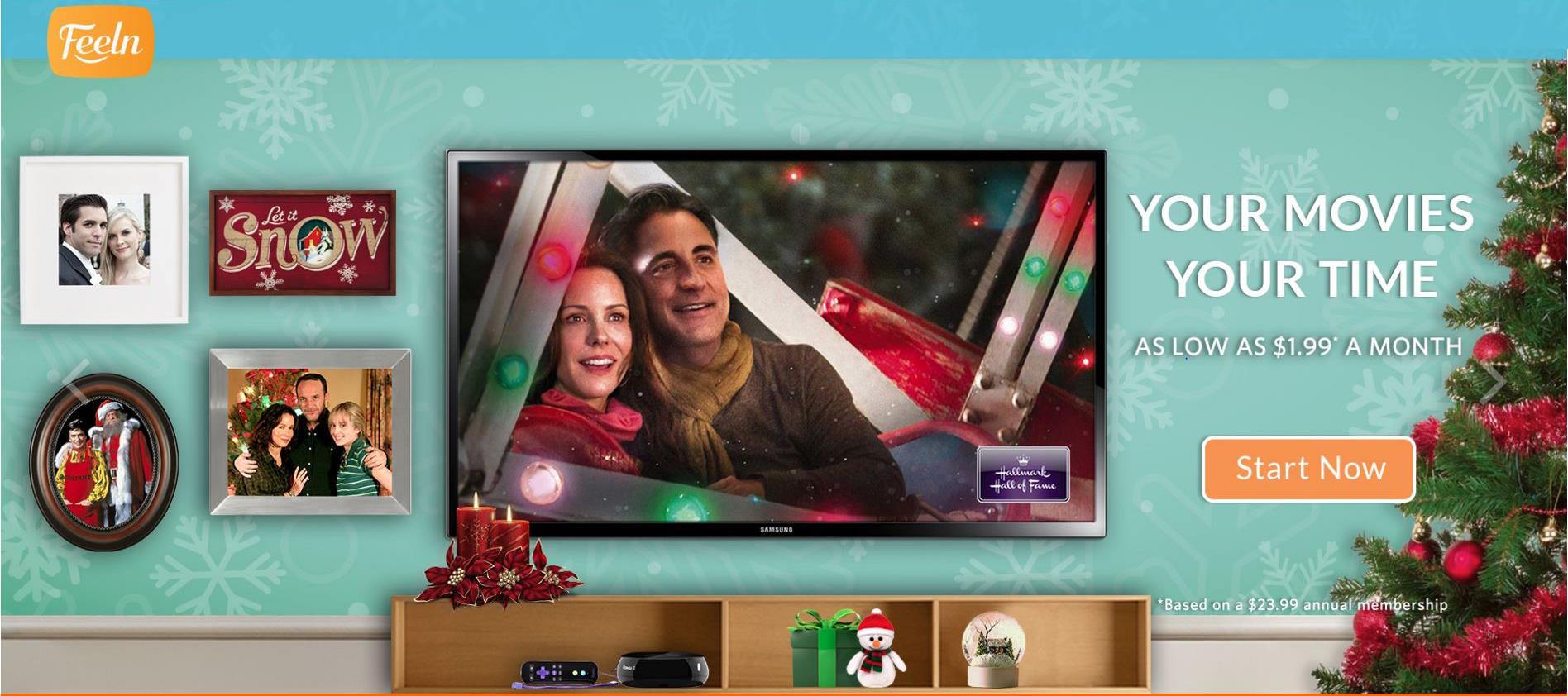 'Tis the season to be streaming!
Now that the holidays are officially up in here (and original programming is sparce), it's time to give in to the joys of more festive fare. And thanks to Feeln, fans of single moms looking for their own private Santa, broken families reunited through Yule tidings, gender-swapped Scrooges and various versions of It's a Wonderful Life can load up on movies and made-for-TV teleplays perfect for making the season bright.
The subscription-based, video-on-demand service (which is a fitting subsidiary of Hallmark Cards) has packed its roster with 60 holiday-themed titles ranging from big-screen flicks like Prancer, Santa Claus: The Movie, and the absurdly poignant Home for the Holidays starring Holly Hunter and Robert Downey Jr., to Hallmark Hall of Fame content like Silver Bells with Anne Heche and the Alicia Silverstone weeper, Candles on Bay Street. In addition, there's a sleighful of rarely aired chestnuts starring the likes of TV-movie god Barry Bostwick, Nashville's Hayden Panettiere and Outlander's Sam Heughan.
It's like every cable network's Christmas-movie marathon stunt all rolled into one giant warehouse of warm and fuzzies. So if you're one of those souls who just revels in the cheesy, campy, upbeat entertainment offerings of the season of giving, this might be the best gift you can give yourself this time of year.
RELATED: All the Classic Christmas Specials Airing Through December