Here's When All the Classic TV Christmas Specials Will Air in 2015
December is here, and 'tis the season to be jolly. What better way to bask in the Christmas cheer by grabbing a cup of hot cocoa and snuggling up next to the fire to watch your favorite holiday movies?
Here's a viewing list, and we've checked it twice, of when to expect your favorite classic Christmas specials to air.
The Muppets: A Christmas Carol
Saturday, November 21
6/5c, Lifetime,
Saturday, November 21
10/9c, Lifetime
Sunday, November 22
7/6c, Lifetime
Santa Claus Is Comin' to Town
Friday, November 27
8/7c, ABC
Friday, December 4
6/5c, ABC Family
Frosty the Snowman
Saturday, November 28
8/7c, CBS
A Charlie Brown Christmas
Monday, November 30
9/8c, ABC
The Polar Express
Monday, November 30
9/8c, ABC Family
Tuesday, December 1
7/6c, ABC Family
Wednesday, December 16
8:15/7:15c, ABC Family
Rudolph the Red-Nosed Reindeer
Tuesday, December 1
8/7c, CBS
The Year Without a Santa Claus
Tuesday, December 1
6/5c, ABC Family
Saturday, December 5
3/2c, ABC Family
Saturday, December 12
1:20pm/12:20c, ABC Family
Dr. Seuss' How the Grinch Stole Christmas (1966)
Wednesday, December 2
9/8c, NBC
Wednesday, December 23
8:30/7:30c, NBC
Rudolph's Shiny New Year
Saturday, December 5
7am/6c, ABC Family
Thursday, December 10
4:30/3:30c, ABC Family
Monday, December 28
9/8c, ABC
It's a Wonderful Life

Saturday, December 5
8/7c, NBC
Saturday, December 12
8/7c, NBC
Thursday, December 24
8/7c, NBC
White Christmas
Sunday, December 6
11:30/10:30c, SundanceTV
Sunday, December 13
11:30/10:30c, SundanceTV
Sunday, December 20
11:30/10:30c, SundanceTV
Friday, December 25
7:36am/6:36c, SundanceTV
Thursday, December 10
11:30/10:30c, AMC
A Christmas Carol
Sunday, December 6
8:30am/7:30c, Turner Classic Movies
Sunday, December 6
9/8c, Turner Classic Movies
Friday, December 11
12am/11c, Turner Classic Movies
Thursday, December 24
9:15am/8:15c, Turner Classic Movies
Friday, December 25
9:36am/8:36c, SundanceTV
1:30pm/12:30c, SundanceTV
Miracle on 34th Street (1947)
Sunday, December 6
7/6c, SundanceTV
9:15/8:15c, SundanceTV
Sunday, December 13
7/6c, SundanceTV
9:15/8:15c, SundanceTV
Sunday, December 20
7/6c, SundanceTV
9:15/8:15c, SundanceTV
Friday, December 25
6am/5c, SundanceTV
11:16am/10:16c, SundanceTV
Mickey's Christmas Carol
Wednesday, December 9
6/5c, ABC Family
Sunday, December 20
11:30pm/10:30c, ABC Family
'Twas the Night Before Christmas

Monday, December 14
9am/8c, ABC Family
I Love Lucy: Christmas Special
Wednesday, December 23
8/7c, CBS
Mr. Magoo's Christmas Carol
Thursday, December 24
8/7c, The CW
A Christmas Story

Saturday, December 24
8/7c, TBS
Dec. 24, 12 am – Dec. 25, 6 pm
All-day marathon, Turner Classic Movies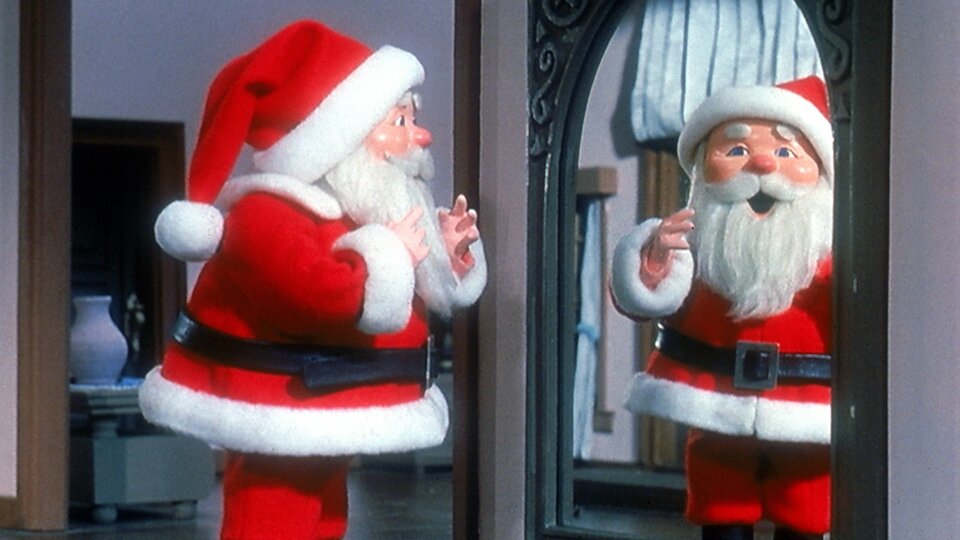 Powered by