Real Critiques! And Other Hopes for 'Project Runway''s Teen Spin-Off
If you tuned into the season finale of Project Runway last Thursday, you may have noticed that Lifetime is gearing up to launch a spin-off, Project Runway Junior—mostly because Lifetime reminded you of this every five minutes in the two-hour telecast. Indeed, the cable network is betting big on expanding its hit reality competition, following numerous other efforts, including All Stars, Threads, Under the Gunn and Project Accessory. So what's it going to take to make this one, premiering this Thursday at 9/8c, a success? Here are five ways the show can capture the original's energy and avoid past spin-offs' mistakes.
Keep the challenges tough.
Project Runway Junior will pit a dozen 13-to-17-year-olds against one another, but the franchise has actually already attempted using youth in the past with Project Runway: Threads. It was terrible, and a big reason why was that the challenges weren't as complicated as what you see on the original show. If these teenagers are really that talented, then the show shouldn't be afraid of presenting them with the same crazy tasks that we've come to expect.
Critique harshly.
Inevitably, the judges (which includes Season 4 Project Runway winner Christian Siriano and former Fashion Police critic Kelly Osbourne) are going to feel weird about ripping into crappy designs made by contestants young enough to be their children. But nobody's tuning into this show to watch designers receive a pat on the back and be told, "You'll get 'em next time, tiger!" No, this is the time to crush some dreams.
RELATED: Tim Gunn Makes It Work (For Teens)
Make a villain.
Historically, one of the biggest problems with kid-centric reality shows is that they try to make every participant a hero. Yeah, creating a villain out of a 14-year-old could feel like bullying, but guess what, teenagers are mean! Surely, within this batch of designers, there's at least one Regina George. If the show's producers know what's good for them, they'll find him or her, and exploit the heck out of their villain, just like they'd do on the mainstay.
Create real stakes.
The winner of the show will receive $25,000 and a feature in Seventeen magazine, but the real prize is a full scholarship to California's Fashion Institute of Design and Marketing. Ask anyone paying off a student loan—that's huge, and that could genuinely change the course of one of these kid's lives. In light of the apathetic tone of Season 14, the judges should remind the teens of this fact at every opportunity they can to ensure they're as tense as possible.
Have as many unconventional challenges as possible.
Honestly, this doesn't really have anything to do with this spin-off, in particular. But those challenges are always just the best. More, please!
Project Runway Junior, Series premiere, Thursday, Nov. 12, 9/8c, Lifetime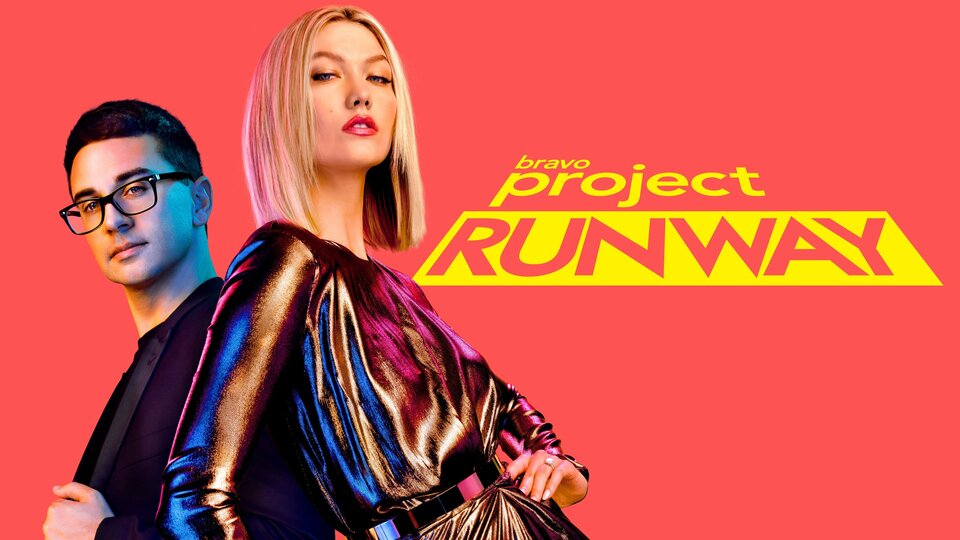 Powered by