Ask Matt: In Praise of 'The Middle' and 'black-ish', Plus 'AHS: Hotel', 'Nashville', 'Luther' and More
Welcome to the Q&A with TV critic (also known to some TV fans as their "TV therapist") Matt Roush, who'll address whatever you love, loathe, are confused or frustrated or thrilled by in today's vast TV landscape. One caution: This is a spoiler-free zone, so we won't be addressing upcoming storylines unless it's common knowledge. Please send your questions and comments to [email protected] (or use the new form at the end of the column) and follow me on Twitter.
Question: It's common for great shows to drop in quality as they get older. For instance, it seems like both Modern Family and The Big Bang Theory haven't been particularly good this season (relative to their usual heights). But I'm finding The Middle (which I believe is as old as Modern Family is) to be just as good as it's ever been. I'm wondering if that's because The Middle flies under the radar more and doesn't face the same pressure to keep the quality up like Modern Family does (which, conversely, hurts the quality). Speaking of ABC Wednesday comedies, last season I was only kind-of liking black-ish—their good episodes were really good, but most of them were kind of "meh." But this season so far, it has been one of the shows I've most looked forward to. I love how they're dealing with real issues (guns, the N-word, etc.), but not making them be "very special episodes." And most of those issues are ones that other shows really couldn't tackle very well. I know you recently called the show out as having a great sophomore season, and I just wanted to add my vote to that. — Scott
Matt Roush: What distinguishes black-ish in its terrific sophomore year is its ability to tackle hot-button issues without being especially heavy-handed because of its very specific point of view (which most comedies nowadays lack) and its range of characters, from the befuddled parents to the kids to the squabbling grandparents so wonderfully played by Laurence Fishburne and Jenifer Lewis. I would argue that The Middle also benefits from a perspective too rarely seen on TV anymore: the struggling middle class in the mid-country (something to which the typical Emmy voter apparently can't relate, hence its lack of industry accolades). I'm loving The Middle as much as ever, which is very rare for a family comedy to stay as appealing in its latter years when the kids have aged. Storylines like Mike's midlife crisis, Sue's adjustment to college and Brick contending with being the runt left behind (and still often forgotten) have kept the show fresh, while Modern Family often feels as if it has calcified and soured irreparably. Big Bang I'm still enjoying more often than not, but its age is showing as well, though the fallout from the Sheldon and Amy split has picked up lately. (The episode with Sheldon revealing himself while shooting the Leonard Nimoy tribute almost made up for the stinker guest-starring Michael Rapaport.)
Will Sue Heck Ever Get Her Due? And About That House …
Question: I was watching The Middle last week and am still mystified as to why Eden Sher does not get more recognition for her great comedic work as Sue. She is such a talented young performer, it is hard to see how she and the entire show doesn't get some Emmy love. Oh well, I need to summon up the same kind of optimism that Sue has and hope for the best. On a bit of a trivia note, did you ever notice that one of the houses in the background on the street across from the Heck house is the house that was used for Samantha and her family on Bewitched? Since both shows come from ABC, I am guessing they use the same back lots to film. — JG
Matt Roush: I know I return to this topic a lot, but now that Sue is off to college, Eden Sher just continues to raise her game, and it is so aggravating that this wonderful comedy and Eden in particular have gone ignored for so long. (The recent scene where she and BFF Brad silently acknowledged his sexual orientation, which for years she appeared to be blind to, was so sweet and moving.) Regarding the Heck house, I had not noticed that—shame on me, Bewitched being a longtime favorite—but looking into it, this location is on what's known as the Warner Ranch in Burbank, which back in the '60s was called Columbia Ranch, where Columbia/Screen Gems shows including Bewitched were based. (Airing on ABC is just a coincidence.)
---
Why Aren't We Checking Out of Hotel?
Question: Any thoughts on why American Horror Story: Hotel has such high ratings? I feel that this season it is a convoluted mess with unneeded gore. — Randy [from Twitter]
Matt Roush: And how would that make it different from most past seasons? The casting this year seems an obvious draw (although Lady Gaga is either way out of her league or unable to rise above the awful writing), but also the show's reputation for being so extreme in its sexually charged violence and over-the-top shock value. Hotel does seem awfully incoherent even by AHS standards, and it sorely misses Jessica Lange as a unifying muse for Ryan Murphy's team, but the franchise has always been a triumph of marketing over actual substance, so I'm not exactly surprised.
---
Is This One Nashville Death Too Many?
Question: ABC had been promoting a death in Nashville in the most recent episode, but I did not see that coming. Considering how much most of the fandom hates him, I'm not sure he will be terribly missed, but I've got to give them points for handling his exit in a dramatic and unexpected fashion. Still, considering that this episode featured what seems to be closure on the death of Beverly, it seems awfully quick for the show to go back to killing a character, and likely to prolong the sense of misery on the show that has been discussed previously in your column. What's your take on this incident? Also: Throughout the episode, as Luke's son/Maddie's boyfriend was acting weird, I expected them to kill him off in some kind of overdose and lead to a teen-pregnancy storyline where Maddie feels obligated to keep the baby because it is the last thing left of him. I'm glad they didn't do that, but Maddie is already being such an insufferable brat, let's hope the pregnancy storyline is not in the future at all. — J
Matt Roush: [SPOILER ALERT for those who aren't caught up] As I suggested in a preview of this week's episode, I thought the death of Jeff Fordham (Oliver Hudson), falling off a hotel ledge trying to avert Juliette's boozy suicide, was pure classic soap opera genius, worthy even of Empire. Unlike the lumbering and morose slow-death march of Beverly with the resultant tearful hand-wringing of Deacon and Scarlett, the aftermath of Jeff's demise is likely to be much more entertaining. That's my hope, anyway. And from what I can tell from ABC's promotional material, Luke's son Colt gets caught up in the, ahem, fallout because he was an eyewitness, albeit tipsy at the time. I tend to zone out when Maddie is center-stage except when performing, because she's such a whiny nuisance—although when Rayna harshed the buzz after her performance with Juliette, my sympathies were with the brat for a moment—and if they give her an unwanted-pregnancy subplot, that might be the last straw for me. Please don't give these writers any bad ideas.
---
Will They Be Able to Tie Up Minority Report?
Question: Got a business type question for you. I've been watching Minority Report. Not my favorite show, but I've been enjoying it enough to come back every week. I wasn't surprised, and not altogether upset, when I read its order had been cut. My question is this. The title card always says Fox Presents. In this age of streaming services like Hulu and Netflix, and this being an "in-house" production, instead of trimming the order, wouldn't it make more sense to say, "Hey, you're not getting a second season. Take your last few episodes and give us a nice tight ending." They can then bill it a miniseries, or I guess they're called "event" or "limited-run" these days. Wouldn't that be an easier sell to the streaming services and to their customers who might not be interested in watching old episodes of a canceled series? — Steven
Matt Roush: Not the worst idea—unlike, say, a series version of Minority Report in the first place—but at this point, with the train already rolling and production about to shut down on a flop, the ability to retrench, conceive and execute an arc such as you describe is almost always an improbability. The better idea would be for producers to realize at the start that success is not guaranteed, and to lay out a plan for a tight 13-episode "limited series"-style storyline that can be expanded on if the show's a hit. If the worst happens and the order is cut short, then skip past the filler and cut to the chase in your final hours (if that option is even available). From the outside, this sort of course correction may sound simple, but I'm sure it isn't.
---
Is Birth Safe in ABC Family's Rebranding?
Question: Why did they cancel Chasing Life, and do I need to fear for other ABC Family shows like Switched at Birth? — Mmx
Matt Roush: Low ratings is the most obvious answer, but also, with ABC Family rebranding itself in the year as Freeform (don't ask), there will likely be other casualties—but not, for now, Switched at Birth, which has been a signature show (and my personal favorite) for the network for quite some time, and was recently renewed for a fifth season.
---
Looking to Luther's Future
Question: When will the British TV show Luther be returning? It appears set to return this year, but I have not heard a date. Also, I understand Idris Elba is producing an American version of Luther for next year. Any word on that — Joanne
Matt Roush: Since you sent in this question, BBC America has scheduled a stand-alone Luther "one night event" for Thursday, Dec. 17, which with a storyline involving a cannibalistic serial killer hardly sounds like holiday fare. (But it's Luther, what did you expect?) Whether there's more to come after that has yet to be determined. And a U.S. series version may still be in development for Fox, which couldn't find an appropriate lead actor during the last pilot season, but I kind of hope this never happens, as it will almost certainly suffer by comparison. (Remember Gracepoint-the-lesser-Broadchurch?)
---
Are We Talking That McQueen?
Question: Is Steven R. McQueen on Chicago Fire related to the actor Steve McQueen? — Bettelou
Matt Roush: Yes, he's the famous movie star's grandson, born eight years after the elder McQueen's death. (His father is Steve's son Chad from Steve's first marriage to actress Neile Adams.) I wonder how many Vampire Diaries fans know what Jeremy's up to now.
---
That's all for now, but we'll pick up the conversation again soon, so keep sharing your thoughts on new and returning series and other TV matters. I can't do this without your participation, so please send questions and comments about TV to [email protected] or shoot me a line on Twitter (@TVGMMattRoush). Or submit your question via the handy form below: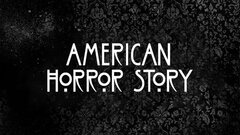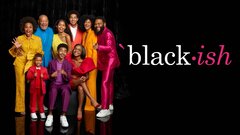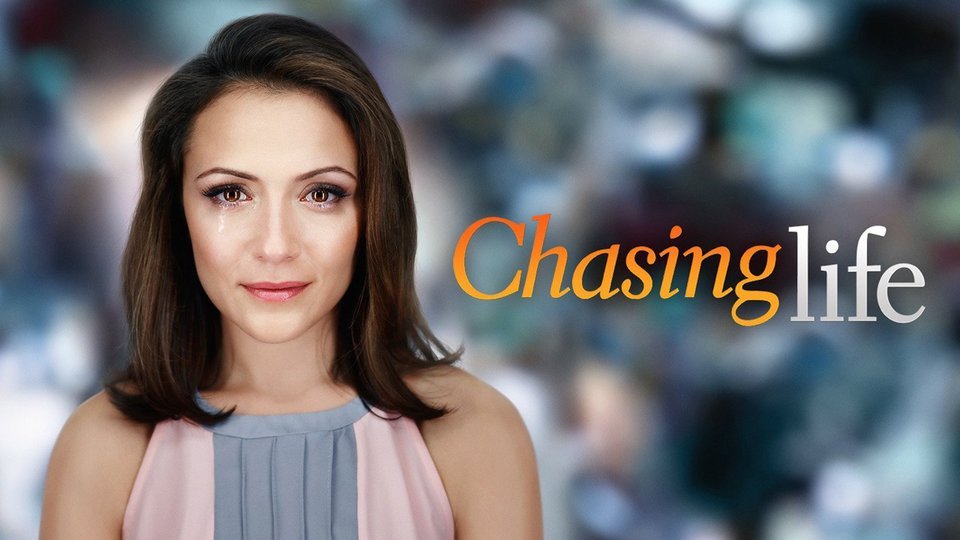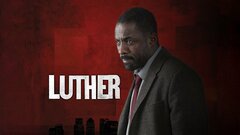 Luther
where to stream