Roush Review: 'American Horror Story: Hotel' Goes Gaga Over Stylish Depravity
While I wouldn't say I'm exactly going gaga over the new season of FX's American Horror Story, here's the good news: Hotel is way better than the witless Scream Queens, also from Ryan Murphy's busy extreme-camp factory. Judging only from the first episode (which is no guarantee, as we've learned in the past, that it will hold up), it's also a marked improvement over the most recent Coven and Freak Show editions, at least in initial allure if not narrative coherence.
Murphy's anything-goes approach to genre can be wearisome, emphasizing lurid, gory shock over actual suspense or earned terror. Hotel is no exception, although the Deco decadence of L.A.'s Hotel Cortez, with its aura of mildewed chic, casts an unnervingly creepy vibe, when it's not shamelessly aping the Kubrick version of The Shining. (Some overly familiar elements, like ghostly children framed at the end of disorienting long hallways, just can't be overlooked.)
RELATED: AHS: Hotel Scares Up More Monsters
With its swank setting and impressively glam cast headlined by Lady Gaga (as the supernaturally femme fatale proprietor-or-whatever) and eye candy including Matt Bomer and Cheyenne Jackson, this is surely the best-looking Horror Story yet. Well, except for the disgusting stuff, of which there is plenty. As usual in the AHS world, sex and death are graphically intermingled, so predictably that when an orgy becomes a bloodbath, you may find yourself more concerned about the damage done to the sheets than to the people, who barely register as such.
Cinema's most deranged innkeeper Norman Bates would probably run screaming from this twisted establishment, where agonized cries emanate from behind just about every closed door and where the bizarre tone is set by the staff, which includes Kathy Bates as an amusingly grouchy receptionist ("Now I gotta go feed that thing in room 33") and Denis O'Hare as a funky hanger-on in bald drag named Liz Taylor. As for Gaga, who's filling the vacancy left by the franchise's usual leading lady Jessica Lange, her glossy veneer exudes an appropriately flamboyant and playful perversity, but at first glimpse, there's none of the fiery unpredictability that Lange brought to her various roles.
The closest thing to a recognizable human here is the handsome but troubled detective played by Wes Bentley, who's lured to the Hotel Cortez by an anonymous phone tip while investigating a series of gruesome sex murders. A tragedy in his family's past, which creates distance between him and his doctor wife (Chloe Sevigny) and adorable daughter (Shree Grace Crooks), is bound to cause him many a sleepless night in the hotel's most infamous bedchamber, Room 64.
Whereas the only actual nightmares a viewer might get from a weekly Hotel stay would be if one were foolish enough to try to divine an actual plot in any of this garish indulgence.
American Horror Story: Hotel, premieres Wednesday, Oct. 7, 10/9c, on FX
---
Questions? Ask Critic Matt Roush!
TV critic (and occasional TV therapist) Matt Roush answers viewer questions and concerns in his Ask Matt column each week. Wondering about plots, characters and twists on your fave shows? Submit your query to Matt via the form below: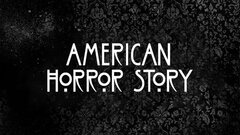 Powered by