What's Worth Watching: 'Fargo' on FX for Monday, November 16
Fargo, "Rhinoceros" (Monday, Nov. 16, 10/9c, FX)
The only way I can justify anyone not tuning in to this brilliantly entertaining and harrowing season of Fargo is that they must be waiting to binge-watch once it's all over. (Even so, just think what you're missing.) When I finished with this week's insanely suspenseful and satisfying sixth hour, I had two reactions: a sigh of relief that I had survived it, and a desperate need to instantly watch the next one.
From the freeze-frame credits evoking classic '70s crime drama, to this season's patented split-screen cross-cutting enhancing the tension, this fabulously edited and written (by series creator Noah Hawley) episode has it all: humor, terror, glimpses of flawed humanity amid the insanity. "This is all just so crazy," laments poor butcher Ed Blumquist (Jesse Plemons), who just saw his dreams—and the butcher shop—go up in smoke as he narrowly escaped death. Ed's not wrong.
The inspired lunacy includes a star turn by Nick Offerman as perpetually drunk and pompous lawyer Karl Weathers, who finds himself in the tipsy crosshairs as the Gerhardt brothers—brutish Dodd (Jeffrey Donovan) and the gentler powerhouse Bear (Angus Sampson)—descend upon small-town Luverne to rescue one of their own from jail while pursuing vengeance on the hapless butcher they blame for another of the family's unfortunate mishaps. The showdowns are no less terrifying for the dark comedy that underscores almost every twist of this relentlessly surprising plot. This is Mayberry gone most macabre.
Seriously: Watch this show. It's so darned great.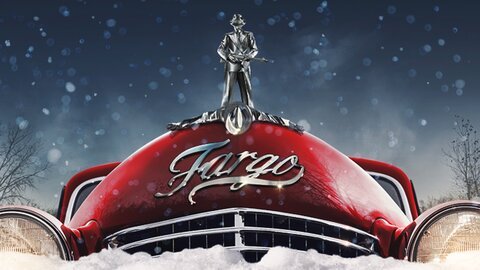 Fargo
where to stream
Powered by