Kirsten Dunst and Jesse Plemons on 'Fargo's New Season of Murder and Mayhem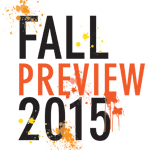 You didn't think FX's ice-frosted anthology series would dispense with the murderin', did ya? A prequel of sorts to the acclaimed first installment (the Solverson clan figures prominently), the 1979-set season charts crime syndicates in the upper Midwest and the regular folk caught in the crossfire. Trapped in the bloody mayhem are the Blumquists, hairdresser Peggy (Kirsten Dunst) and butcher's assistant Ed (Breaking Bad's Jesse Plemons), North Star Staters discovering that Minnesota Nice can't help them out of the sticky wicket in which they find themselves. Stars Dunst and Plemons chatted us up about all the frosty fuss we can expect.
Ed seems pretty content to be a small-town butcher, while Peggy seems to crave more. What do they both want out of life?
Dunst: They definitely want different things. I think part of Peggy is happy staying in Minnesota because it's what she's used to, but then the other part says, "I want to get out and go be a celebrity hairdresser in California." But she doesn't really have the tools to do that.
Plemons: People were just trying to get back to the American Dream and get beyond the war and the whole Watergate fiasco. I come from a small town, and it really can be that simple—it is that simple for Ed. A good life is working hard, being your own boss, marrying the woman you love, starting a family. Which is why things with Peggy get a little askew; he thought that was what she wanted too.
RELATED: Watch Fargo's Season 2 Trailer
There's a traumatic event that brings them together in the first episode.
Dunst: I always think that Peg and Ed are the not-cool Bonnie and Clyde.
Plemons: [Laughs] That's pretty much it.
This is a giant, impressive cast: Jean Smart, Ted Danson, Brad Garrett, Patrick Wilson…who were you most excited to work with?
Dunst: I liked working with Ted a lot—and our scenes together are really interesting. Fun is a blah word, but it was fun.
Plemons: Patrick Wilson really impressed me. It was amazing working with Kirsten. [Dunst laughs] But most of the season was just us.
The first cast dealt with pretty nasty weather while shooting in Calgary. How did you guys fare?
Plemons: We got really lucky—it was unseasonably warm. Production was freaking out, trying to follow the snow that wasn't coming. Though, that first month, I was pretty cold.
Dunst: [Laughs] Well, you didn't have a proper jacket.
Plemons: I had electric socks, but not a proper overcoat!
RELATED: Check Out New and Returning Shows
Fargo, returns Monday, Oct. 12, 10/9c, FX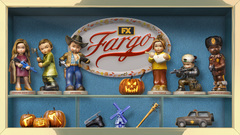 Powered by