Donald Trump Doesn't Know what John Oliver Looks Like, Accuses Him of Lying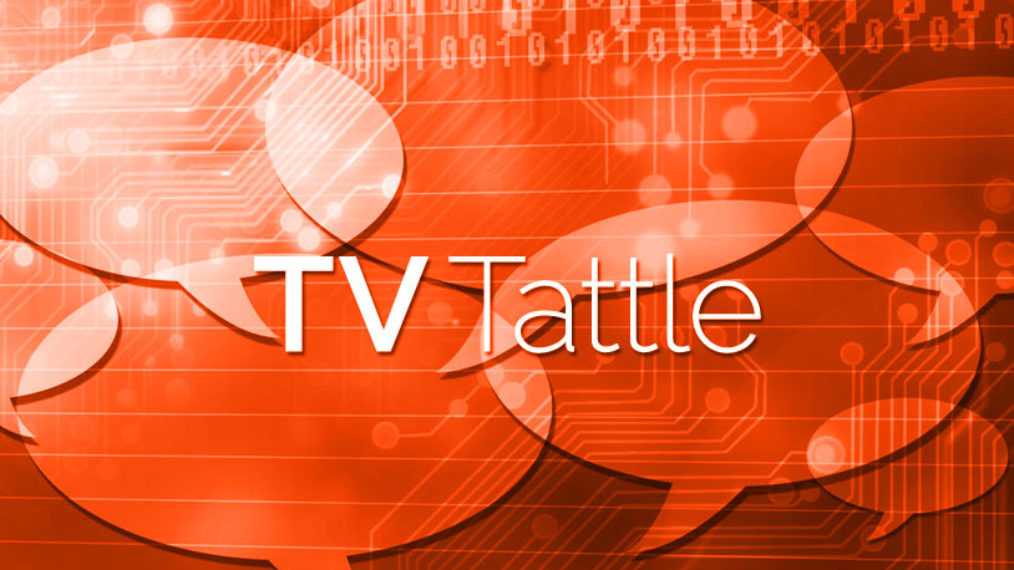 In an interview with Colin Cowherd, Trump says Oliver's Last Week Tonight "asked me to be on the show four or five times." When told the show tweeted that "at no point did we invite Donald Trump," The Donald responded: "That's just a lie. A lot of people wouldn't say that and would just let things die. I don't like to let things die." Trump added of Oliver: "I don't know much about him. I wouldn't even know what he looks like." PLUS: Trump will negotiate his own Republican debate terms with TV networks.
According to TV Line, there's a rumor that The X-Files revival will be used as a backdoor pilot for a potential spinoff series starring Robbie Amell and Lauren Ambrose.
It's been a decade since the last Star Trek series, which has resulted in fewer younger fans of the sci-fi franchise. PLUS: Will the new Trek be watered down?
A+E plans to rename and rebrand the channel formerly known as History International as part of a deal with Vice Media. History International debuted in 1996 as a spinoff of the History Channel. Its name was changed to H2 in 2011.
What was Jeong's reaction to his ABC comedy becoming a hit following a slew of negative reviews? "I feel totally vindicated," he says, "because all the reviews were based on a pilot script that was in gestation for a long time, and I knew that the subsequent series episodes are much better in quality and will sustain the show."
"I don't consider myself the smartest person in the world, but I know that I'm not an idiot," he says. "Throwing away one of the most amazing shows on television for the sake of throwing it away makes no sense to me. Rather, it's building on that and creating a newer version of the show. It's an evolution: the next model of a car, where you still see the lineage of the car before it, but it's a newer model. That's what we're working on."
He'll play a remorseless hitman on the Fox series.
Miller today made her first appearance in federal court, asking for a jury trial for her indictment that could result in her spending five years in prison.
ESPN gets Jimmy Kimmel to promote the New Year's Eve College Football Playoff games
ESPN hopes a commercial featuring Kimmel and other big names will convince college football fans to celebrate New Year's Eve in front of the television.
"This is probably the greatest thing ever I just- I don't have the words haha," wrote one user whose work was featured last week.
"I've got the box set," she quipped on The Graham Norton Show.
The former Key & Peele star spoofs police misconduct in a sketch with David Cross.
"I was biologically born white to white parents, but I identify as black," she said on today's show.
CW Seed recently added the 2003-07 Fox series.
From The Good Wife to Castle to Sleepy Hollow and Homeland.
Two episodes of each comedy will air on Dec. 7 and Nov. 30, respectively, before settling into their Monday timeslots in January.
"It's time to trust female creators to tell nuanced stories about flawed women without getting skittish about stereotypes," says Samantha Allen.
Former Mad Men star Elisabeth Moss showed off some of the photos of people dressed like her character.
Young girls between the ages of 11 and 13 who may look like the singer are encouraged to apply for the series based on Minaj's life.
Anvil, or anvilicious, TV shows should not be frowned upon.
Here's another preview of the live Dec. 3 musical.
Charles Schulz's son Craig helped the Peanuts star celebrate today's honor: "Today Snoopy, you have made it, nobody is more deserving than Snoopy to have a star on the Walk of Fame, next to my dad's. My dad would be so honored. Snoopy, you deserve it and I will give you a dog bone when we get home."
From Pirate Master to Kid Nation and Who Wants To Be A Superhero?
Listen to Dread's concept EP, Dread Is Tony Soprano.
Walters' old ABC News reports are repurposed in this hew ID series.