What's Worth Watching: 'Legends' on TNT for Monday, November 9
Legends, "The Legend of Kate Crawford" (Monday, Nov. 9, 10/9c, TNT)
Even in its less ambitious and mostly forgettable first season, Legends star Sean Bean was compelling and mysterious as Martin Odum (or whatever his real name is), a deep-cover FBI operative in search of his own true identity. In a reboot engineered by the prolific Howard Gordon (Homeland, Tyrant, 24 and others) and executed by veteran producer Ken Biller, Legends is a fascinating example of a show also trying to figure itself out in its second year.
Scrapping the episodic procedural format in favor of a more mythologized and serialized approach, reflecting TNT's desire to program edgier and more complex fare (and thus perhaps bolster its reputation in a world of FX and AMC critical darlings), Legends may have taken it a step too far. Bean is still quite impressive as he juggles multiple personas (and accents) over a nearly 15-year span, but as the storyline hopscotches between 2001 and 2015 Prague and London (filmed on location), with detours to Martin-or-whoever's unsentimental education in a 1975 boarding school—where he's told, "Loyalty to the institution must always come before friendship"—the narrative threatens to become hopelessly, needlessly muddled.
Attention may yet be rewarded as the disparate threads come together, and we learn more about the dogged FBI agent Curtis Ballard (Steve Kazee) who pursued Martin's 2001 undercover "legend" of brutal Russian gangster Dimitri Petrovich, a crusade that appears to have wrecked Ballard's health and professional reputation in the present day. The amnesiac Martin is in dire straits as well, currently a fugitive connected to a very high-profile assassination, seeking some sort of emotional redemption as he tries to sort out his relationship to a Chechen war refugee and her rebellious Muslim-convert daughter. Watching Legends can be like sorting through a complicated jigsaw puzzle. I'm curious to comprehend the big picture, but not entirely sure it's going to be worth the effort.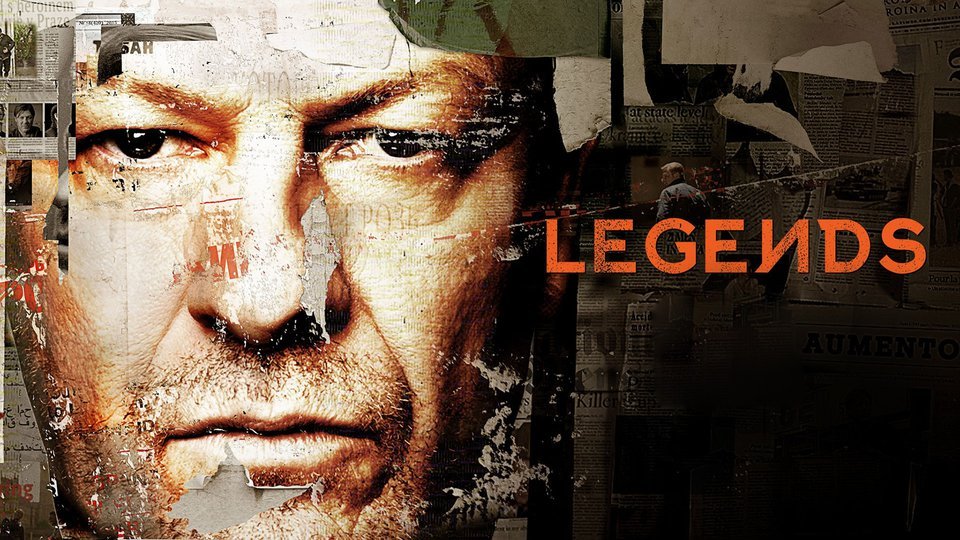 Legends
where to stream
Powered by