Roush Review: 'Wicked City's Biggest Crime? Trying Way Too Hard.
"Another day, another corpse in the murder capital of the world," blares an L.A. radio station as yet another serial-killer crime drama gets underway. ABC's Wicked City desperately hopes to stand out with its self-consciously graphic-for-network-TV evocation of the sexually licentious early 1980s and its sleazy setting (the drug-riddled Sunset Strip). Its close-ended anthology format recalls last season's much more compelling, Emmy-winning American Crime; unfortunately, in quality it more resembles the misbegotten second season of True Detective —though it's not quite as pretentious.
Wicked City will win no prizes for its uninspired pilot (the only episode available for preview), which introduces a seductive chameleon of a serial killer, Kent Grainger (Gossip Girl's Ed Westwick), whose grisly methods are made brutally clear in the opening sequence. The playing of "Tainted Love" on the car radio as Kent goes about his bloody business indicates the show's not exactly subtle approach.
RELATED: Why Matt Roush Thinks Supergirl Soars
Prowling the Strip's bars and clubs for new and nubile prospects, including Taissa Farmiga as a supremely unconvincing would-be rock journalist, the predatory Kent finds an unlikely partner in crime in a secretly sadistic nurse and single mom, Betty Beaumontaine (Parenthood's Erika Christensen). Their perverse relationship is only starting to percolate by the end of the first episode, but the networks' plentiful promos suggest Betty will more than willingly go along for the ride.
[jwplatform MlQeT6Ec]
Their sordid shenanigans may feel awfully familiar to anyone who's spent the last decade or more making shows like Criminal Minds and Law & Order: SVU part of an unsavory weekly TV diet, and the heavy-handed '80s references only add to the déjà vu vibe. Still, judging from this first hour, the wicked are the only thing likely to make this City memorable. Westwick may ooze smarm a bit too obviously, but Christensen's flashes of fearful exhilaration are at least intriguing.
And they're infinitely more interesting than the cops on their case, including a brooding Jeremy Sisto as a jaded homicide veteran who loathes his cocky new partner and cheats on his wife. The good guys are so generic they almost vanish into the smog, which seems the worst crime of all. When Sisto's daughter teases him as he heads out for the night, "You look way too Saturday Night Fever, Daddy, you need to look more American Gigolo," an understandable reaction might be to dig out your old DVDs in search of a timeless classic. It's unlikely Wicked City will ever be remembered as fondly, if at all.
Wicked City premieres Tuesday, Oct. 27, 10/9c, on ABC
[jwplatform OEUsrJDj]
---
Questions? Ask Critic Matt Roush!
TV critic (and occasional TV therapist) Matt Roush answers viewer questions and concerns in his Ask Matt column each week. Wondering about plots, characters and twists on your fave shows? Submit your query to Matt via the form below: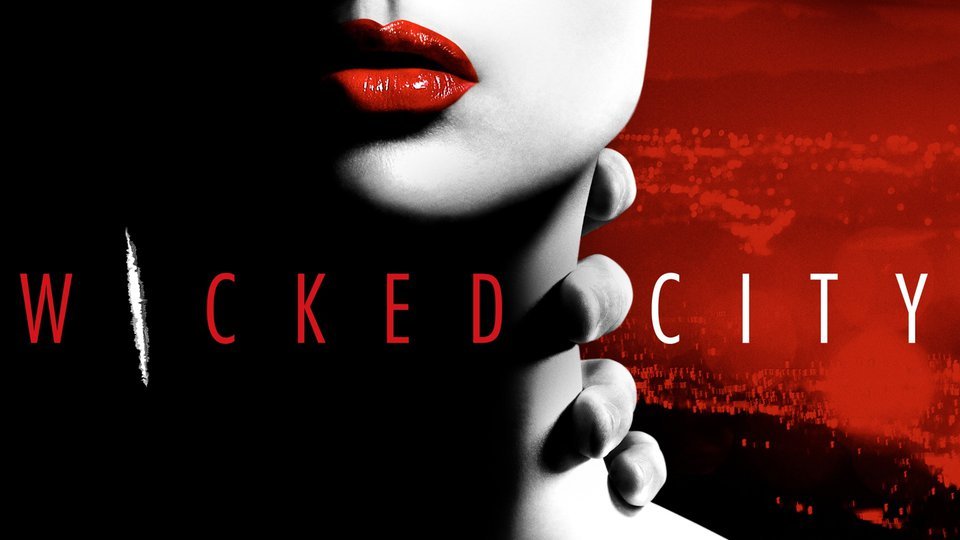 Powered by