50 Years of 'Days of Our Lives': Suzanne Rogers Picks Her Most Memorable Maggie Moment
As Marilyn Monroe once said, "Give a girl the right shoes and she can conquer the world." We asked Days of Our Lives star Suzanne Rogers—aka Maggie Kiriakis—to pick her favorite moment from her 42 years on the NBC soap, and she selected one from 1974 that many longtime fans and soap historians still remember fondly. It's a hospital scene that occurs after Maggie undergoes surgery on her legs to repair a severe disability. She gets a visit—and a wonderfully romantic gift—from her man, Mickey Horton (John Clarke).
"Mickey had promised Maggie that, if she got out of that hospital bed and was able to walk, he would take her dancing—and he gave her a beautiful pair of red shoes to get her motivated," recalls Rogers. "I think that's when the audience fell in love with Maggie. Mickey was established from the beginning of the show—the fans adored him—and suddenly he has amnesia and he's in love with this crippled girl who lived on a farm. Would Maggie be accepted by the viewers? Those were the days when the show was just half an hour long and only had a core group of actors, maybe 10 or 12. It was really rare to bring on anyone new. In fact, a new face on Days was a very big deal!"
Another very big deal: Six years later, Rogers would become the first to win a Daytime Emmy in the newly created supporting actress category. "I will always be first at something," Rogers says with a laugh. "They can never take that away from me!"
Here's that fabulous scene:
[jwplatform m80NtWHi]
TV Insider has more favorite 50th anniversary Days clips handpicked by Stephen Nichols, Deidre Hall, Kristian Alfonso, Bryan Dattilo, Melissa Reeves and executive producer Ken Corday. Stay tuned. Lots more to come!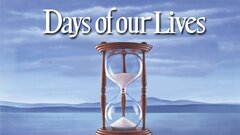 Powered by