'Crazy Ex-Girlfriend' Is Ready to Belt It Out for Love (VIDEO)
https://player.waywire.com/?id=K8ZWF830GSYZ0ZY5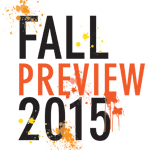 In Crazy Ex-Girlfriend, summer camp sweethearts reunite when Rebecca Bunch (Rachel Bloom) has a chance encounter with her ex-boyfriend Josh Chan (Vincent Rodriguez) in New York City. When he reveals that he's moving to West Covina, California, Rebecca soon finds herself inspired to move across the country to be reunited with her long-lost love…without him knowing it! Cue the colorful and crazy-clever big musical numbers that show Rebecca's inner life.
Talking about the singing and dancing, Rodriguez said, "It's not a typical musical. It takes another skill set to realize what I'm about to do is not on stage." said Rodriguez. His co-star Bloom teased, "you're not doing musical voice."
RELATED: Going the Extra Mile to Stalk Follow Your Ex
So what's the craziest thing one of the show's stars has done for love? For Pete Gardner, who plays Rebecca's boss Darryl, he once drove three hours to reunite with his ex-girlfriend…only to have an "adventure" that left him without a girlfriend, a job and a car, and ended with an encounter with the law. Luckily, the police officer only issued a warning and some sage advice: "You can't change our past, but you can change your future." Gardner joked, "Then my life got better from then on."
Watch the video above to meet the entire cast and to find out what the characters Rebecca and Josh admire about each other.
RELATED: Check Out New and Returning Fall Shows
Crazy Ex-Girlfriend, Series premiere Monday, Oct. 12, 8/7c, The CW.
---
Questions? Ask Critic Matt Roush!
TV critic (and occasional TV therapist) Matt Roush answers viewer questions and concerns in his Ask Matt column each week. Wondering about plots, characters and twists on your fave shows? Submit your query to Matt via the form below: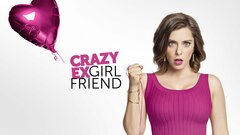 Powered by