'Jane the Virgin' Season 2 Will Bring More Baby Drama, Love Triangles and…Three Weddings?!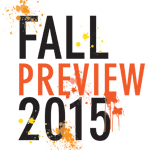 The typically upbeat Jane the Virgin ended its freshman season on a downer: A nurse kidnapped Jane's (Gina Rodriguez) newborn baby, Mateo, and delivered him into the arms of crime boss Sin Rostro (Bridget Regan). Not to worry, says executive producer Jennie Snyder Urman—little Mateo will soon be back with his mama. "Everyone's in a bit of a fugue state at first," Urman says, but once the family has caught its breath, the fun begins again.
"There's a lot in new motherhood we're going to be mining—the mommy groups and blogs," Urman says, which means new-mom craziness and plenty of breast-feeding humor.
RELATED: Jane the Virgin Stars on Their Quirky Talents
At the same time, it's important to Urman that Jane learn to balance her identity as a mother with her dream to become a writer and not get stuck in "the baby bubble." The continuing romantic triangle between Jane, her ex-fiancé, Michael (Brett Dier), and Mateo's father, Rafael (Justin Baldoni), will provide a bit of a distraction; and Jane's support system of grandmother Alba (Ivonne Coll), mother Xo (Andrea Navedo) and father Rogelio (Jaime Camil) will help keep her grounded.
In true soap opera fashion, there will likely be three weddings this season—Urman confirms that one will occur in the first part of the season and one will indeed see Jane as the bride. And Britney Spears will guest star (playing herself) as a "rival" to flowery telenovela actor and singer Rogelio, with whom she once crossed paths. "It's not been hard to generate stories and drama," Urman says. You can say that again!
RELATED: Check Out New and Returning Fall Shows
Jane the Virgin,  Monday, Oct. 12  Season premiere, 9/8c, The CW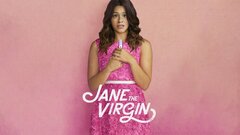 Powered by