'Chasing Life' Finale: Italia Ricci Talks April's Heartbreaking Surprise
Spoiler alert! Do not read on if you haven't watched the Chasing Life Season 2 finale.
Chasing Life Season 2 came to a teary close tonight with April (Italia Ricci) contemplating her final chapter. With no more clinical trials available to her, and a bone marrow transplant as an absolute last resort, April decides she wants to stay in Italy, and as Ricci puts it, "die happy doing something in a beautiful place, not in front of her family in a hospital withering away."
Meanwhile, Brenna (Haley Ramm) and Finn (Parker Mack) are breaking up, Greer (Gracie Dzienny) is moving back to town, Beth (Aisha Dee) is going to be a mom and the cops may or may not be making a house call for Uncle George (Steven Weber). We spoke with Ricci about the season ender, siding with Uncle George, and the many, many questions left unanswered.
April choosing to spend her final days in Rome sounds more like a series ending, not a season ending.
Well, yeah, but then you've got the looks between Dominic (Richard Brancatisano) and Beth like, 'Well, we can't just let her do that. That's insane,' sort of thing. April goes from this girl who is going to never stop fighting to this girl who is like, 'You know what? I can't do this anymore. I'm not going to die fighting. I'm going to die happy.' Because she can't fight anymore. There's no other options for her. As much hope as our show has given people, I also completely respect ABC Family and our writers for bringing in the part that is the real tragedy—and that's when life is out of your control and you can't do anymore than you've already done.
Do you think April's planning on taking her ring off now that there's a flicker between her and Dominic again?
I don't think so. I think they had their moments. They tried, and she wants to be ready but she's not and she knows that that's not fair to him. I don't think that she would want to put this sort of heartbreak onto Dominic that she felt for Leo (Scott Michael Foster).
Josh (Ben Lewis) reacted like the Ultimate Good Guy to Beth's pregnancy, which was great and very true to his character, but Beth is kind of freaking out. She had a bit of resolution when she told April she was keeping the baby, but how is she going to deal with this going forward?
I think Beth was initially scared about doing this because of her mom's situation, and so she didn't want to repeat her mother's mistakes. I think having Josh be such a good guy and sort of be willing to go on this journey with her with open arms and having April in her life, I think it gives her the confidence to be excited about this instead of scared.
Let's talk about that manuscript. The Carvers are usually very moral, I was very surprised to see that somewhat flipped this time around during the legal battle with the Ortizes. The Carvers were defending family by sticking with Uncle George, but the right and the wrong wasn't clear this time around.
You know what? It's always Uncle George. Everybody thinks that they're right until there's something else he didn't tell us, which is very frustrating. I love Uncle George because he is a really good guy. He's always trying to do the best for the family, but then it always comes and kicks him in the ass. I just feel like he's constantly trying to dig himself out of a hole. And so, when the cops come to the door, I was just like, 'Oh, my God. What happened now?'
Is all hope lost for Sara (Mary Page Keller) and George's romantic reunion?
I hope not!
Even though he essentially killed her husband…
He did not! He didn't. I'm on Uncle George's side. And honestly, look at the parallel between [April's] Dad wanting to end his life when he knew that there was no hope left, and what April's doing. It's kind of the same thing.
Speaking of romance, Brenna and Finn's breakup was so sad!
I was such a big fan of Finn and Brenna but at the same time, she's dealing with April, and dealing with Finn being sick, and then Greer shows back up. It was so much more effortless for her. And what appeals more to her ? Does she want to keep fighting and keep Finn with her, because he is now trying to push her away, or does she take the easy way? Or is she maybe going to take a break? Again, so many questions!
How was it filming in Rome with everyone?
I remember calling my fiancé [The Flash's Robbie Amell] one night and I was like, 'If you weren't at home waiting for me, I would never leave. I would go move to Tuscany, be barefoot and pregnant with chickens and a hot Italian guy.' And he's like, 'Great talk, honey. Have a great shoot…'
Chasing Life has not been renewed for Season 3… yet.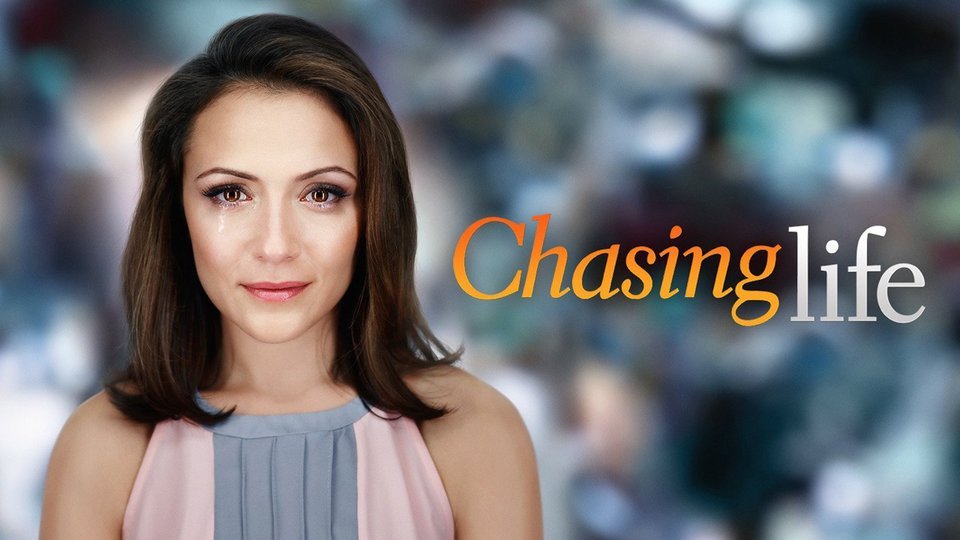 Powered by