Roush Review: ABC Gets Extra Soapy With 'Blood & Oil' and 'Quantico'
Take an in-depth look at the new shows premiering this Sunday on ABC.

Blood & Oil: Dallas Goes North (Dakota)
If Empire could revive Dynasty in a funky hip-hop setting, why not reinvent Dallas as a Wild West boomtown free-for-all? That's the driving impulse behind Blood & Oil, an agreeably lusty and endearingly earnest throwback to the days when plentiful primetime soap operas about money and power ruled the ratings. (Please, somebody come up with a 21st-century twist on Knots Landing!)
A robust Don Johnson is the J.R. of this piece, though not (initially) anywhere near as dastardly in his dealings. As rugged mogul Hap Briggs, who made his fortune in the remote oil fields of North Dakota, his greatest conflict isn't with a do-good brother but with a wastrel son, Wick (Scott Michael Foster), a snarling slacker who's happy to suck off the profitable oil spigot rather than do an honest day's work. Wick not only rubs Hap the wrong way, he has it in for Blood & Oil's young hero: fresh-faced Billy (Gossip Girl's Chace Crawford), newly arrived in the thriving backwoods boomtown of Rock Springs and hoping to strike it rich with his lovely and resourceful bride Cody (Rebecca Rittenhouse).
RELATED: Don Johnson: Blood & Oil Will 'Display the Seven Deadly Sins'
The adorable couple's initially modest dreams, of opening a laundromat, may have been dashed by an unfortunate accident on the road, but Billy senses the promise of "black gold, Texas tea" (as they used to sing in the Beverly Hillbillies theme song) soon after getting settled. His ballsy effort to close a land deal that could give him leverage with Briggs Oil sets up a collision course with Hap (who sort of admires the kid) and Wick (who sees a threat to his already shaky status with the old man). This primal Western conflict is off to a good start, if a bit cornball by the time everyone's brawling in the oil-slicked mud, but little about Blood & Oil has the spark of shamelessly outrageous invention that made Empire such a sensation.
As TNT learned with its own mediocre Dallas reboot, it's probably not enough to spin a yarn the old-fashioned way. Blood & Oil may not need a J.R. to capture our attention. It needs a Cookie.
Blood & Oil, Series premieres, Sunday, Sept. 27, 9/8c, on ABC
---

Quantico: FBI, the Next Generation
The sexy and instantly addictive thriller Quantico, following a class of gorgeous FBI recruits who seem to have been plucked from a fashion magazine, is a natural fit for ABC's brand of over-the-top serialized melodrama. So much so that from the moment clips were shown at last spring's Upfront presentation, many have jokingly labeled it Grey's Academy or How to Get Away With Terrorism.
What's not a joke is the gripping show itself, which frames the story of these fledgling agents' training with a killer hook and layers of mystery. Quantico begins not at the FBI Academy but in the ruins of New York's iconic Grand Central Terminal, which has been destroyed in a terrorist bombing, the culprit apparently one of the FBI newbies we're about to meet. Prime suspect is newly-minted rookie Alex Parrish, played by stunning Indian actress Priyanka Chopra, a Bollywood star and a former Miss World about to make a major splash in the U.S. market. As the show flashes back a year to when the trainees first arrived at the Academy in Quantico, VA, we soon discover that just about everyone's harboring a secret of some sort.
RELATED: Why Alex Parrish Is a 'Female Jason Bourne'
Quantico owes a stylistic debt to How to Get Away With Murder in the way it jumps back and forth in time, between the immediate aftermath of the Grand Central disaster to the cadets' FBI education, with yet more flashbacks to their individual origin stories. It's all very juicy and twisty, an ABC specialty, and Chopra is an appealing and attractive star, a fugitive to root for.
Could Alex be the actual culprit? Logic indicates otherwise. For all of its entertainment value, Quantico isn't as psychologically deep as the first season of Homeland. But in a mostly bland season for network TV, this show graduates at the top of my want-to-see-more list.
RELATED: Check Out New and Returning Fall Shows
Quantico, Series premieres, Sunday, Sept. 27, 10/9c, on ABC
---
Questions? Ask Critic Matt Roush!
TV critic (and occasional TV therapist) Matt Roush answers viewer questions and concerns in his Ask Matt column each week. Wondering about plots, characters and twists on your fave shows? Submit your query to Matt via the form below: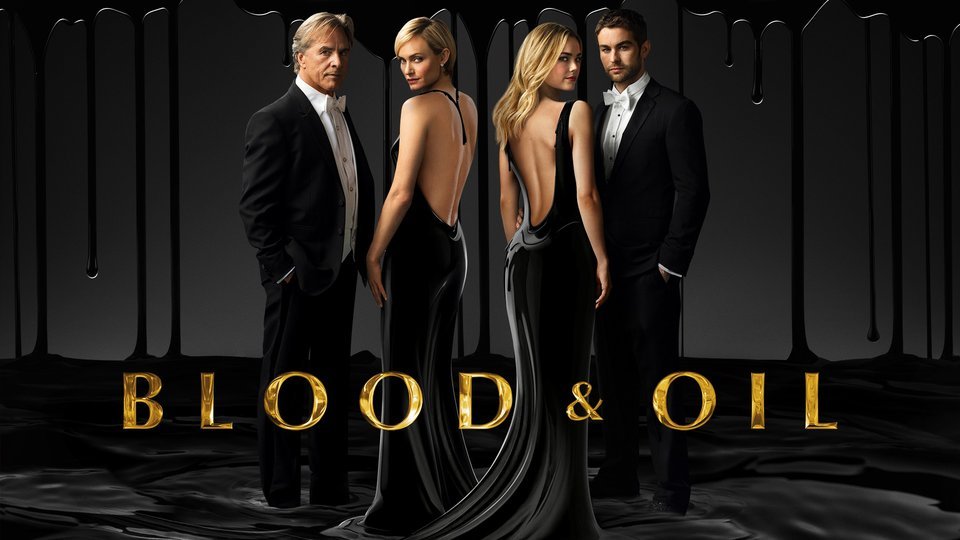 Powered by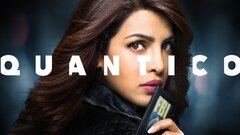 Powered by