'Blood & Oil': Don Johnson's Texan Tycoon Tangles With Con Men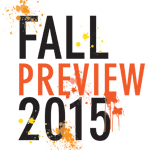 While on a fly-fishing trip four years ago, novelist Rodes Fishburne (Going to See the Elephant) and his television-writer buddy Josh Pate (Legends) decided to check out Williston, North Dakota, a town sitting on the Bakken Formation, one of the biggest oil-field discoveries in the contiguous United States. "So many people were flocking to the region," Pate recalls, "that it had doubled in population, the unemployment rate was 0 percent and McDonald's was paying $30 an hour!" There were also no available accommodations, so Pate and Fishburne wound up sleeping in their car for four days.
"In just a few hours, we realized that it was a great setting for a story about a speculative mania that was like the gold rush in 1849," Pate says. The result: Blood & Oil, a rowdy, sprawling, sexy soap/Western centered on the tangled relationship between powerful oil tycoon Hap Briggs, aka the Baron of the Bakken (Don Johnson), and ambitious Billy Lefever (Chace Crawford), a working-class guy who left Florida with his wife, Cody (Rebecca Rittenhouse), and moved to fictional Rocks Springs, North Dakota, to make his fortune.
"Billy tends to go into things headfirst," says former Gossip Girl actor Crawford, who hails from West Texas oil country. "He's a charmer and a gambler who gets addicted to the [rush of the deal]." Unfortunately, that's a side of her husband that troubles the more cautious Cody, who works at the town pharmacy and has her own goals, which don't necessarily involve striking it rich. "As Billy and Cody begin to succeed beyond their wildest dreams, tension begins to grow in the marriage," says Pate, who is also an executive producer on the drama, along with Fishburne.
RELATED: Visit Our Fall Preview Page to Check Out New Shows
In the first episode, "Billy pulls one over on Hap," Crawford says. "I think Hap respects that and sees a little bit of himself in Billy." That leads the tycoon, who started out as an oil-field roughneck, to take somewhat of a mentoring role with Billy.
"He may take Billy under his wing, but it might be about keeping your enemy closer," Crawford says. Adds Johnson, "Hap is besieged on all sides by people who want his oil fields." It's too soon to tell on what side Hap's shrewd and brainy second wife, Carla (Amber Valletta), a Wall Street whiz and his business partner, will land. One person definitely not on Hap's side is his spoiled and disreputable son, Wick (Scott Michael Foster). "Wick gives us access into the darker elements in town. There are a lot of con men and a lot of thefts up there," Pate says. "The giant pile of money attracts all kinds, good and bad, and Wick is one of the ways we're going to explore the underbelly of the boom."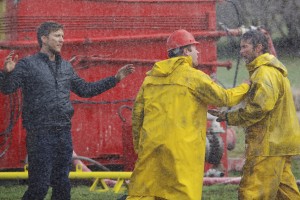 And while that underbelly leads Hap to play hardball with his opponents, Johnson, who was the producers' first choice for the role, sees Hap as "more of a heroic character, a benevolent ruler, than a villain." Johnson is also an executive producer on Blood & Oil. "I knew it was going to be a big show with a challenging story and intricacies that are not necessarily my first language on television," says the former Miami Vice star. "But it's been an exciting time for me to learn a new language."
And unlike Dallas's saga of '80s glamour and excess, "this is about the oil-field workers and the people living in their trucks, as well as the superrich," Johnson says. "It's an enormous opportunity to tell all those stories." —with additional reporting by Rob Moynihan
Blood and Oil, Premiers Sunday, Sept. 27, 9/8c, ABC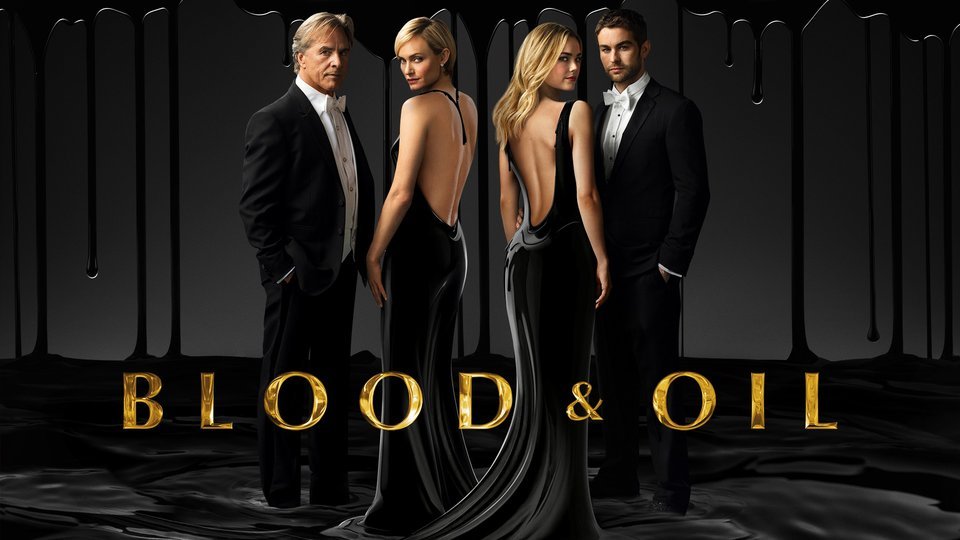 Powered by