'How to Get Away With Murder' Preps for More Explosive Reveals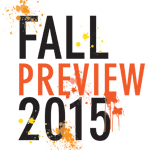 Something's out of order on the Hollywood set of How to Get Away With Murder. High-powered attorney Annalise Keating (Viola Davis) is sitting not at the defense table but in the witness box of a packed courtroom. While she appears characteristically polished in a forest-green sheath, it quickly becomes clear she's uncomfortable in her new role. Especially since she's there to provide evidence against ex-cop Nate Lahey (Billy Brown), her sometime lover. The very one she's done everything possible to frame for the murder of her husband.
"Argumentative!" she objects after one of the prosecutor's questions. Reminded by the judge that's not her call to make today, Annalise silently fumes, until the DA dares to suggest she conspired with Nate. "I did not swear on this court's Bible," Annalise explodes, "so that I might be burned at the stake!"
Still, there's no doubt the fearsome, rule-bending attorney and law professor is playing with fire when Murder returns for Season 2—and its leading lady couldn't be more stoked. "Annalise always keeps you guessing," Davis says during a break in filming. "As soon as you feel you've arrived at who she is, something else happens that surprises you."
Consider that a warning: A bombshell revelation about Annalise's past in the season premiere will undoubtedly whip Twitter into hashtag overdrive.
Of course, #OMG twists are the reason ABC's drama became a killer hit last fall. Created by Pete Nowalk and executive produced by Shonda Rhimes, Murder piled up the dead bodies while piling on the morally murky characters, including Annalise; her loyal associates, Frank (Charlie Weber) and Bonnie (Liza Weil); and a quintet of cutthroat law-school students—Wes (Alfred Enoch), Connor (Jack Falahee), Michaela (Aja Naomi King), Laurel (Karla Souza) and Asher (Matt McGorry)—who intern at her Philadelphia firm. In its first season, the series averaged 14.9 million weekly viewers (including DVR playback), earned Davis countless critical kudos and ultimately proved to be a hold-on-for-dear-life addition to Rhimes's ShondaLand theme park, which includes fellow Thursday-night roller-coaster rides Grey's Anatomy and Scandal. "I don't know how to stop people from getting whiplash," Rhimes says of her hit TGIT lineup. "But I know Pete's a little genius, and I'm not surprised [by the show's success] because I'm very good at picking people who can make good shows."
RELATED: Check Out New and Returning Fall Shows
Murder's bloody-good February finale resolved the season-long mystery of who killed Lila Stangard, the pregnant sorority-girl mistress of Annalise's duplicitous late hubby, Sam (Tom Verica). "I was excited it was Frank," Weber says of his smooth fixer, who committed the crime at the behest of Sam to repay a still-undisclosed debt. "I played him in a way that didn't make it hard to believe [he did it], yet Frank wasn't at any time a prime suspect—at least not in that murder."
The jury's still out on who's responsible for the shocking season-ending fatality—Wes's girlfriend, Rebecca (Katie Findlay), who was found by Frank and Annalise in the Keating basement—though that won't be the case for long. The killer's identity will be revealed in the premiere, which picks up a few days after those events. "It just didn't feel like a mystery I knew how to drag out," Nowalk
explains of his decision to swiftly resolve the riddle.
It's taking substantially longer for the cast to recover from losing one of their own, especially Enoch, who was Findlay's on-screen beau. "It's strange," the actor says quietly. "Ideally, it wouldn't have happened. You lose the opportunity to work with a friend."
In fact, Rebecca wasn't always doomed. Nowalk realized over last year's Christmas break that a major character needed to die to propel the show forward into Season 2, though he first flirted with the idea of offing a prominent male character. "What made me decide on Rebecca was how unjust it was," Nowalk says. "Most people thought she was bad, then just as you're finding out she's not, she's dead. That felt so heartbreaking."
It wasn't the producer's only difficult call. An alternate ending was filmed, partly to guard against potential leaks and partly because Nowalk is a perfectionist who likes to have options in the editing room. (Not even the cast was sure of the finale's final shot until the episode aired.) "That's just Pete's nature," Weber says of Nowalk, a Rhimes protégé who previously penned episodes of Scandal and Grey's Anatomy. "He can't stop writing. If he'd had two more weeks, there would've been four more alternate endings."
Nowalk calls the upcoming reveal of Rebecca's killer "a character moment," not unlike when the formerly wide-eyed Wes was unmasked as the one who whacked Sam in order to save his girlfriend, which led Connor, Laurel and Michaela to help cover it up. "I don't think in terms of 'We need a bigger, bolder twist here,'" Nowalk insists. "It's more, 'What feels real for the character in this moment?'"
Expect to learn much more about what makes each player tick in this criminally high-stakes game. The so-called "Keating Five" seemingly believe Annalise's lie that Rebecca is merely missing, though mistrust among the group soon grows. And Bonnie and Frank's backstories will be unveiled. "Why do they feel so beholden to Annalise?" Nowalk says. "That's very rich, complicated territory."
[jwplatform XojSMvNm]
It's fertile ground that Weil, who likens the characters to one very dysfunctional family, is thrilled to be exploring. "Bonnie's dynamic with Annalise is maternal: a primal, raw loyalty that knows no bounds," she says. "And Bonnie and Frank have this sibling-esque relationship, with the sweet and sour of that. There's jealousy and all kinds of twisty, messy things."
No one, though, continues to prove messier than Murder's mercurial mother figure. "There's never been a leading lady like me on television, ever," says 50-year-old Davis proudly. "I challenge anyone to name one woman of color my age, my hue, who's allowed to be sexual, strong, vulnerable, human—all at once."
Last season, Davis performed one of TV's more memorable scenes when she wordlessly removed her wig and makeup, symbolically ridding Annalise of the armor she wears for the outside world. Sitting on a bench outside the courtroom set, the actress remains passionate about keeping it real. "I'm trying to create a human being within the structure of this pop fiction," she says. "I'm trying to do things that are grounded in reality, and this season we're going more in that direction."
From the start, Davis has collaborated closely with Nowalk. Last season's episode "Mama's Here Now," which revealed Annalise's past sexual abuse, came from Davis's own suggestion. And while TV Guide Magazine was on set, the actress was bursting with excitement about another idea she couldn't wait to pitch Nowalk. "I just emailed him," she said, her iPhone in her lap, "and he's coming here now."
The showrunner has an open dialogue with much of the cast. Last year, he shared his thoughts on crafting an HIV storyline involving Falahee's character, Connor, and his boyfriend, Oliver (Conrad Ricamora), who received a positive diagnosis in the finale. While Falahee was all for it, "Some people are like, 'Really? The gay has to have HIV?'" says Nowalk, who is openly gay. "But
I say, 'No one's telling the story on TV of a couple where one's positive and one's negative, and that's a relationship that's happening all over the world. Let's tell it.'"
Another story Nowalk is eager to tell: Nate's fate. Facing trial for Sam's murder, he'll receive help via a lawyer from Annalise's past. "What that person does for Nate," Nowalk hints, "is a big part of our premiere."
Look for Wes to expect his ethically challenged professor to deliver on her promise to locate the "missing" Rebecca (who will appear in the premiere via flashbacks). "What happens when he discovers he's been betrayed?" Enoch teases. "That's a time bomb waiting to go off."
So is what occurred after Nate's prosecutor showed up at Asher's door, pressuring the student for info that could bring down Annalise. Says McGorry, "Asher has some secrets of his own that we're delving into."
Meanwhile, the students are also wrestling with the identity of the mysterious "Eggs 911," whom Rebecca texted for help shortly before her death.
X-Men star Famke Janssen will appear in two episodes as Eve, a death-row attorney who tangles with Annalise. "I'm a fan of the show, and, frankly," Janssen says, "even I was shocked by what happens!"
RELATED: Guess Who's Coming to Your Favorite Fall Shows?
Finally, look for Annalise to try to land new clients—two siblings who are accused of killing their wealthy parents—in a high-profile case that opens up an explosive new Murder mystery that may be the most dangerous yet. "When I read the premiere," King reveals, "the first thing I said to myself was, 'Oh, so we're gonna end after Season 2? Because how can we survive this?'"
Davis claims to have no idea. "There are some things Pete won't tell me because he thinks I have a big mouth," she says with a laugh. "That's one of them. You just gotta fasten up and go along for this crazy ride."
How to Get Away With Murder, Season premiere, Thursday, Sept. 24, 10/9c, ABC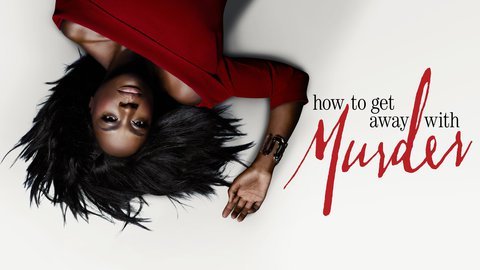 Powered by