'Quantico's Priyanka Chopra on Why Her Character Is a 'Female Jason Bourne' (VIDEO)
https://player.waywire.com/?id=CB031H1WW3JQ9RZ6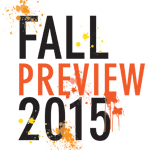 One of the most buzzed-about fall shows is Quantico, about a group of diverse FBI agents-in-training who come under suspicion after a world-changing tragedy.
Priyanka Chopra, who plays the lead, Alex Parrish, gives a brief rundown about the show's storyline and why she loves her character.
RELATED: A Who's Who of FBI Agents and Hidden Agendas
"Quantico is set up in two different time zones. One is the future, one is the present. So in the present, me and my fellow recruits are in Quantico…we have friends, we have enemies, we have competition," Chopra explained. "But at the same time, in the future, a terrorist attack happened in New York and [my character] is blamed for it."
When asked to describe Alex, Chopra said she's Jason Bourne's female doppelgänger, one who's equal parts sexy, smart and sassy. "She's the quintessential complete girl. She's tough, but at the same time she has this feminity about her, which is a celebration of womanhood."
RELATED: Check Out New and Returning Fall Shows
Watch the video above to learn to hear the charming Chopra chat more about why she decided to pursue television (instead of film) and what to expect from Alex's romantic life on the show.
Quantico, premieres Sunday, Sept. 27, 10/9c, ABC
---
Questions? Ask Critic Matt Roush!
TV critic (and occasional TV therapist) Matt Roush answers viewer questions and concerns in his Ask Matt column each week. Wondering about plots, characters and twists on Quantico? Submit your query to Matt via the form below: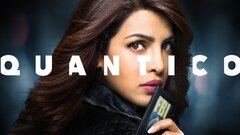 Powered by