'Quantico' Cast: A Who's Who of FBI Agents and Their Hidden Agendas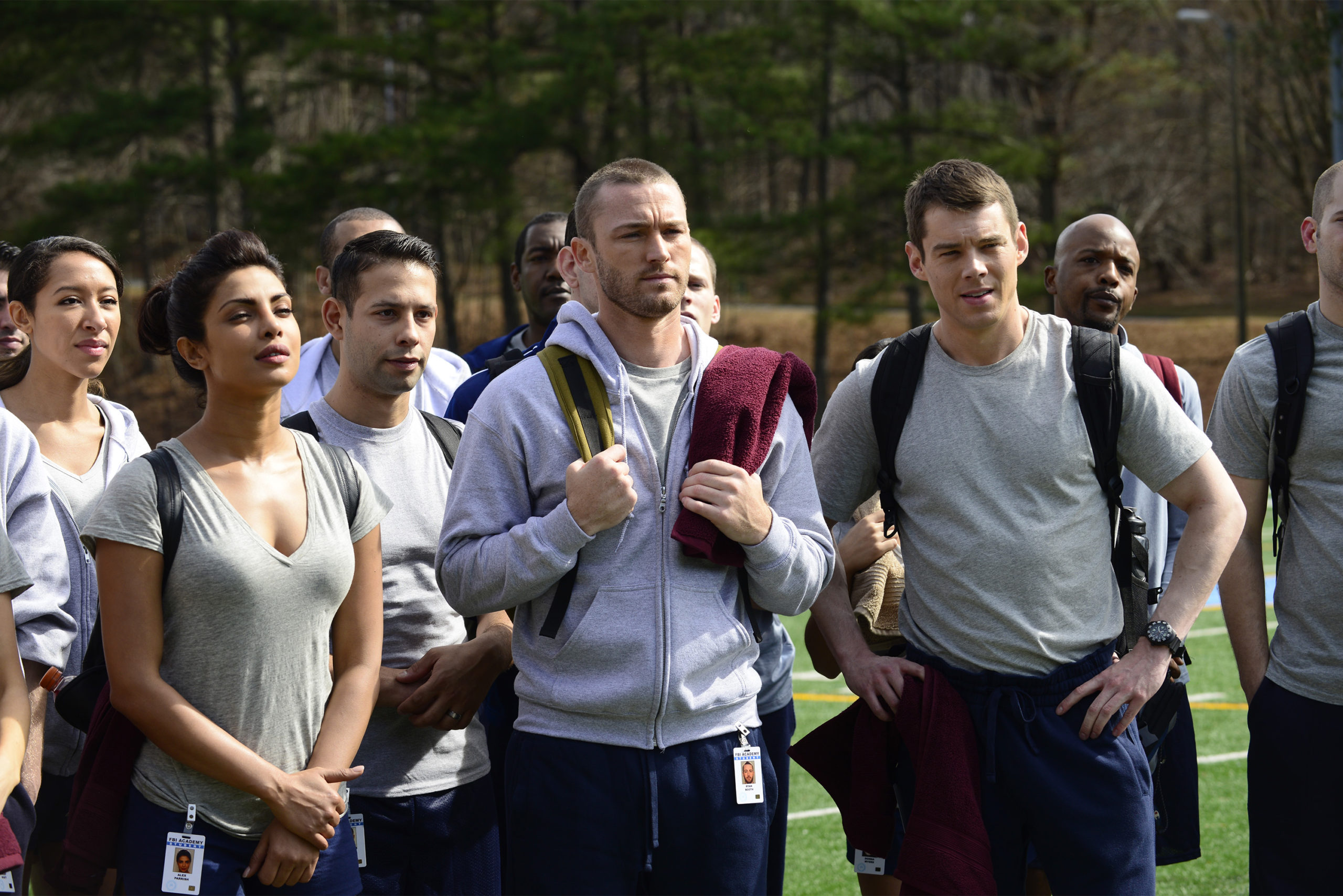 It starts with a bang. On the new ABC drama Quantico, a terrorist has blown up New York City's iconic Grand Central Terminal. FBI investigators immediately discover the attack was carried out by one of their own—specifically, someone from Quantico, the site of their training academy. Their suspect? Bureau rookie Alex Parrish (Priyanka Chopra), who's immediately arrested when she's found among the remains of the landmark.
RELATED: More Editors' Choice Picks for Promising Shows | Visit Our Fall Preview Page
Of course, Quantico hails from the network of twisty fare like Scandal and How to Get Away With Murder, so it was always going to be more complicated than that. After Alex's incarceration, the series flashes back months earlier to her arrival at the academy with other members of her class. As the wannabes hone their skills, viewers learn they all are hiding things, and everyone appears to be under suspicion regarding the future tragedy.
"Quantico is a thrill ride—a procedural, a sexy soap and a political thriller combined," promises creator Joshua Safran. "The joke was always it's Grey's Anatomy meets Homeland, but we also think there's a bit of Die Hard and The Bourne Identity. It very much feels like a summer blockbuster."
RELATED: How Real Is Quantico? Exec Producer Tells All
Here's a look at the Quantico class of 2015, plus their instructors—who also have some murky agendas.
Alex Parrish
Played By Priyanka Chopra (Miss World 2000 and Bollywood star)
Who She Is "She's like a female version of Jason Bourne," Chopra says of the character at the heart of the series. "She's extremely smart and focused. Nothing can deter her from what she wants to achieve." Moments before arriving at Quantico, she hooks up with a fellow trainee, then tosses him aside. "She treats boys how boys usually treat girls," Chopra explains. "I love that the writers gave her that power. She's tough."
Why She's at Quantico "She wants to find out the truth" about her birth father's connection to the FBI.
Could She Be Bad? The rule of TV 101 is that the first person accused is usually a red herring. But Chopra notes that creator Safran "tells me it could still be her."
RELATED: Priyanka Chopra Charms Us About Quantico
Miranda Shaw
Played By Aunjanue Ellis (NCIS: Los Angeles)
Who She Is Quantico's ambitious assistant director, whose ultimate goal is to be the first female FBI director. "She's sacrificed a major romance to get where she is in her career," Ellis says.
Why She's at Quantico She comes from a law-enforcement family.
Could She Be Bad? "She's frustrated because her gender is holding her back [at the FBI]," Ellis says. "Plus, she's hiding something involving a member of her family."
Caleb Haas
Played By Graham Rogers (Revolution)
Who He Is "Caleb is underestimated by everyone," Rogers says. "He's very observant, calculated and able to manipulate people." He's also incredibly arrogant, even though he lacks the requisite physical abilities.
Why He's at Quantico He's a legacy baby: His family members have been agents for generations.
Could He Be Bad? "A part of Caleb resents his mapped-out life in the FBI," Rogers notes.
Nimah Amin
Played By Yasmine Al Massri (Crossbones)
Who She Is A very analytical Muslim woman. "There is something about her that keeps people distant from her," says Al Massri. "I still don't know why."
Why She's at Quantico She says she wants to change negative perceptions of Muslim Americans by fighting for her country.
Could She Be Bad? She's been disrespected her whole life just for wearing a hijab. Plus, her secret—and the lengths she'll go to in order to conceal it—is twice as shocking as everyone else's.
Liam O'Connor
Played By Josh Hopkins (Cougar Town)
Who He Is A former FBI star whose drunken antics led to a "bad screwup," Hopkins says. He's now demoted to training future agents at the academy.
Why He's at Quantico Just waiting for his pension.
Could He Be Bad? "Liam is a wonderful liar and knows how to play people against one another," Hopkins says. "And he holds some animosity toward his superiors for forcing him to take a fall."
Ryan Booth
Played By Jake McLaughlin (Believe)
Who He Is Older and more experienced than the other recruits, he's a former decorated Marine with a weakness for pretty women.
Why He's at Quantico He's on an undercover mission, the details of which are unclear even to viewers. But, says McLaughlin, "Ryan is willing to sacrifice all to keep the country safe—including some of his own values."
Could He Be Bad? "We don't know whose interests he's really serving," McLaughlin admits.
Shelby Wyatt

Played By Johanna Braddy (UnReal)
Who She Is The posh daughter of wealthy Southern parents, "she's not very strong," admits Braddy. "But she was raised to hunt; she can beat anyone with a sniper rifle!"
Why She's at Quantico She has a tragic connection to the 9/11 attacks, and now she wants to work to prevent future terrorist acts.
Could She Be Bad? "Her secret is definitely unexpected from a debutante like her," Braddy hints.

Simon Asher
Played By Tate Ellington (The Mindy Project)
Who He Is A gay, Jewish accountant from Brooklyn. "He wears his heart on his sleeve," Ellington says. "He openly cares for everyone. That's his strength—and his weakness."
Why He's at Quantico He was recruited specifically because he's openly gay and excels at foreign languages.
Could He Be Bad? He keeps a photo of a fake boyfriend and has not been honest about a visit to a controversial part of the world. "Part of why I might suspect him if I'm a viewer is because he's nice, he's sweet, he's honest," says Ellington. "Sometimes that's a red flag."
https://www.youtube.com/watch?v=iRnFFinkCFA
Quantico, premieres Sunday, Sept. 27, 10/9c, ABC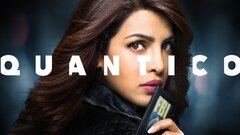 Powered by