'Transparent' Season 4: Gaby Hoffmann and Jay Duplass Reveal How Their Characters Change
The upcoming Season 4 of Transparent, available Friday on Amazon, follows the Pfeffermans as they embark on a spiritual, political and emotional journey to Israel, where they uncover family secrets that have long been buried.
The ensemble cast is back and features Jeffrey Tambor, Judith Light, Amy Landecker, Jay Duplass and Gaby Hoffmann. Plus, fans will see show regulars Alexandra Billings and Rob Huebel have more screen time.
The creator of the breakthrough series, Jill Soloway, continues to direct, write and produce, with the show's main themes still highlighting sexuality, identity, love, family and happiness.
Hoffmann and Duplass, who play siblings Ali and Josh Pfefferman, spoke exclusively to TV Insider at the recent Transparent Season 4 press day in New York City to bring us up to date on their characters as the new season begins.
Are Ali and Josh truthful people in Season 4?
Gaby Hoffmann: I think they're trying to be, because truth was not practiced in their household growing up. So they're learning how to be, and they're totally capable of it. They don't know how to be honest with themselves, so they can't be honest with anyone else. It's not because they're deceiving or mal-intentioned; they're just bumbling through this.
Jay Duplass: They don't know how to create real boundaries. They're just trying to get a little privacy.
What do you like and dislike about Josh and Ali?
Hoffmann: I don't have that kind of perspective on Ali. I'm too enmeshed and in conversation with her still. I don't see her from a distance. They're living inside of us still. The characters are very different from us, but we're creating them as we go.
Duplass: This sounds really "actor-y," but to judge them or make any decisions about them would mean we're not inhabiting them in a full, 100-percent way. All I know how to do is 100-percent be Josh, and if this thing happens to Josh and it happens to me, I don't have to worry about whether it was good enough, but I know it happened. I know that people judge Josh, and it always surprises me because I don't judge him at all. I approach him and feel he is coming from a place where he's trying to do good.
Why do Josh and Ali struggle so much with romantic relationships?
Hoffmann: I think they struggle in that department because they were not brought up in a household where real intimacy was modeled in an honest way. Their father was being dishonest about who he was, as was their mother. I think they're getting there, and they're stumbling through it.
Duplass: At least Jill [Soloway], Gaby, Amy [Landecker] and myself have one sibling that we're weirdly obsessed with and attached to in a way that Ali and Josh are. With my brother in particular, we were so connected and sort of soulmates that our relationships prior to our wives didn't work. [Girlfriends] would get close enough and then realize we can't even get 50-percent in here because you guys are so obsessed with each other. Mark and I got each other through our own childhood. My brother and I kinda had to consciously uncouple in order to meet our wives and move forward in our lives.
How active are you in developing Ali and Josh as characters?
Duplass: Because of the service we hope to be doing in the world [with this show], we are immediately aware that we cannot let ourselves get in the way of the big things that need to be happening. Of course, once scripts come in we get really f—ing opinionated.
Hoffmann: Yes, yes.
Duplass: But it's not like, 'I don't want to be doing this.' It's like, 'If we are saying this and I've been thinking about this for f—ing three years, can I say it more like this because I am feeling this thing coming through my body?!' I mean, it's annoying as sh-t.
Hoffman: Yeah, it's not like, 'I wanted Ali to fall in love this season.' No, it's about saying and doing and feeling the thing in the way that it gutturally feels. And we don't even know we want to say the thing until somebody hands you the piece of paper and says 'This is it,' and then it awakens a lot of opinions and feelings. And then we wrestle with them together with the writers, with the director, with the producers. We might shoot them six different ways, and sometimes we're wrong.
Duplass: Oh, f–k yeah.
Hoffmann: Yeah, sometimes we're like, 'Oh, you're right. That was the better way to say it.'
Transparent Season 4, Sept. 22, Amazon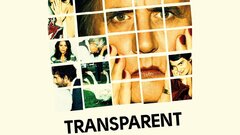 Powered by