Jeffrey Tambor Reflects on SAG Award Win and 'Brave New World' of Streaming Television
While the Screen Actors Guild Awards celebrated Jeffrey Tambor on Saturday for his role as transgender retired college professor Maura Pfefferman on Amazon's Transparent, the actor wanted to use his acceptance speech to shine the spotlight on other transgendered people across the country.
"I wanted to reach out to the people who are not Maura Pfeffermans who don't shop in the mall, and the people who are really scraping by to get their freedom and medicine and hormone shots and surgeries," Tambor told reporters backstage following his win. "It's not a red carpet thing, it's a people thing."
RELATED: Full List of SAG Award Winners
Tambor's win also marked the first SAG Awards victory for an Amazon series. In fact, streaming services swept the television comedy categories, with Orange is the New Black taking home the trophies for Ensemble in a Comedy Series and OITNB star Uzo Aduba winning Female Actor in a comedy series. Tambor was quick to acknowledge the new realities of television and the power shows like Transparent and OITNB have over the cultural landscape.
"Those who are not paying attention to streaming are missing a big thing," Tambor said. "The whole thing is changing, and entertainment is being reformed. It's a brave new world and welcome to it."
Tambor also revealed Transparent begins production on its third season on Friday, February 5. "Here we go!" he exclaimed.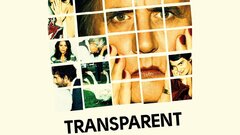 Powered by